specials 2008
Christmas Spectacular 2008
The show's very own Kris Kringle, aka Andy Cirzan, is back for the 10th year with another batch of weird and wonderful holiday tunes. By day Andy runs Jam Productions in Chicago. But by night, he searches far and wide to add to his collection of holiday obscura.
Spread the holiday cheer! Download Andy's entire 20th anniversary Christmas compilation, The Cassette Years: Part 1. This free download will be available from December 19, 2008 until January 2, 2009.
Go to episode 160
Bubblegum Pop
Bubblegum Pop acts like Miley Cyrus and The Jonas Brothers are all the rage now, but a look back at the history of rock shows that teen and tween-oriented acts have always dominated the charts. Ever since music executives discovered how successful you could be marketing to kids, they have been manufacturing Bubblegum Pop acts for each new generation. But while not all of these teen idols can claim to be artists, many produced terrific, upbeat, well-crafted songs. Here are some of Jim and Greg's favorites:
Ricky Nelson
1910 Fruitgum Company
Ohio Express
The Archies
The Banana Splits
Jackson 5
New Edition
Boys II Men
Backstreet Boys
Justin Timberlake
Naked Brothers
Hilary Duff
Go to episode 155
Psychedelic Soul
Next up Jim and Greg check into the"Psychedelic Shack"for a discussion of Psychedelic Soul music. One of the architects of the genre, Norman Whitfield, passed away recently, so Jim and Greg thought his sound warranted more discussion. As a songwriter and producer, Whitfield helped escort The Temptations from their Motown sound, to one that was much funkier and rock-inspired. As Greg explains Whitfield wanted to"out-Sly Sly."By Sly he is of course referring to Sly and the Family Stone, who along with Jimi Hendrix, are the pillars of the early Psychedelic Soul movement. For a full taste of the genre, Jim and Greg recommend checking out the following artists:
The Temptations
Sly and the Family Stone
Jimi Hendrix
War
George Clinton
Isley Brothers
De La Soul
Digital Underground
Dr. Octagon
Gnarls Barkley
Go to episode 149
Back-to-School Songs
September is a time of mixed emotions. For some, it's an exciting new beginning. For others, it's a time of doom and dread. Either way, here are some of Jim and Greg's favorite Back-To-School songs to kick off the new school year.
Go to episode 145
Rock Clubs in the 21st Century
Just like the small independent band or the mom and pop record store, independently owned rock clubs are also finding it hard to navigate their way through the ever-changing, increasingly corporate music industry. Cities often don't have the friendliest live music regulations, especially after tragedies like 1993's E2 stampede and The Station fire. But, with album sales down, bands are more and more dependent on live music revenues. Jim and Greg have been writing about this issue in Chicago for years, but wanted to get a national perspective. They invited the following guests to share their insights: Sean Agnew of R5 Productions in Philadelphia, Mitchell Franks of Spaceland, Echo and Echoplex in Los Angeles and Jake Szufnarowski of Rocks Off Concert Promotions in New York City.
Rock clubs have an important place in the music industry, but they are just as important to the music fan as well. To illustrate this, Jim and Greg both reveal two of their most significant experiences at an independently owned music venue. Jim discusses seeing Hüsker Dü perform their album Zen Arcade in its entirety. It was at Maxwell's on New Year's Eve, and Jim was a college student. As he explained during The Feelies' interview, Maxwell's was pivotal to him learning about music, and this Hüsker Dü performance, complete with wrestling, was one of his most memorable. Jim plays "What's Going On?" from Hüsker Dü's live album The Living End.
Greg discusses seeing house music fixture Ron Hardy DJ at Chicago's Muzic Box. Hardy was not as internationally known as his peers, but Greg remembers how the DJ was able to bring together so many different types of music fans. The democracy of the dance floor is one of the reasons music clubs are so integral to the community. Greg plays a famous track from Hardy's set list, "Love Can't Turn Around."
Go to episode 140
When Jim and Greg Were Wrong
Music fans tell Jim and Greg they are wrong all the time, but the critics are not too big to admit it themselves. This week they come clean with some of their critical errors. Here are Greg's self-confessed mistakes:
Go to episode 139
Sub Pop Records
Sub Pop Records, the label that made "grunge" a household word, is turning 20. Since its inception the small Seattle outfit has exploded internationally, giving music fans a dose of the Northwest punk sound with bands like Nirvana, Soundgarden and Mudhoney. Now Sub Pop is home to indie phenoms The Shins and The Postal Service, as well as comedy duo Flight of the Conchords. Jim and Greg speak with Jonathan Poneman, who started the label in 1988 with former fanziner Bruce Pavitt. Poneman explains that there was so much great rock in that area at the time that they were compelled to document it. But their ambitions didn't stop there. Poneman discusses Pavitt's assertion that the most vital culture happens outside the big media centers. This kind of big thinking paved the way for the breakout of regional music scenes and the idea that indie bands can be as big as major label ones.
To celebrate Sub Pop's anniversary Jim and Greg both pick their favorite tracks from the label. Greg starts with a song by The Afghan Whigs. He explains that the tradition of signing non-Northwest bands began with the Whigs. They started out as a faux-grunge band but became more distinctive when they brought in elements of soul. You can hear that in the track "Miles Iz Dead" off the album Congregation.
Jim also wanted to pick a song that showcased the diversity of Sub Pop. It's more than just a grunge label. Jim looks to Cardinal, a band that represents much of what's happening in the indie world today. The duo gave birth to orchestral pop, and one of its members, Eric Matthews, put out a terrific debut on Sub Pop in 1995 called It's Heavy In Here. Jim chooses to play that album's opener, "Fanfare."
Go to episode 137
Digital Music
This week's feature is all about how music has changed in the digital era. It's obvious that the digital revolution has impacted how we listen to music, but as audiophiles know, it has affected what we're hearing as well. It seems that music fans are faced with a choice: Convenience/Portability vs. Audio Fidelity. And while digital music purchases have continued to rise (along with illegal downloading), vinyl sales are also up this year. Perhaps this means that music fans want to have their cake and eat it too. Bands like Nine Inch Nails and Radiohead have had great success offering inexpensive, lower quality digital releases along with more expensive records and box sets. Hopefully more bands will be encouraged to offer consumers a choice. In the meantime, listen to the comments from producer Butch Vig, who you may have heard on the show last week, and music editor Bob Gendron, and let us know how you like to listen to your music.
Go to episode 123
SXSW 2008
Every year Jim and Greg return from SXSW with a list of"freshman"bands they recommend listeners check out. You can read Jim and Greg's complete SXSW reports here. And check out last year's picks to see where they are now. Here's the 2008 class:
Go to episode 121
Campaign Songs
Jim and Greg kick off the show with a discussion of some of the best and worst campaign songs in presidential history. Check out this list and decide which have been the most successful. Certainly Michael Dukakis could've made a better choice. And, Jim and Greg wonder what left-leaning Woody Guthrie would've thought of George H.W. Bush's appropriation of "This Land Is Your Land." Also, while he hasn't embraced it as an official campaign song, Barack Obama inspired this Will.I.Am track. Jim is a fan of the Black Eyed Peas member and producer, but even he won't be voting for this song.
Go to episode 120
Victims of the Music Business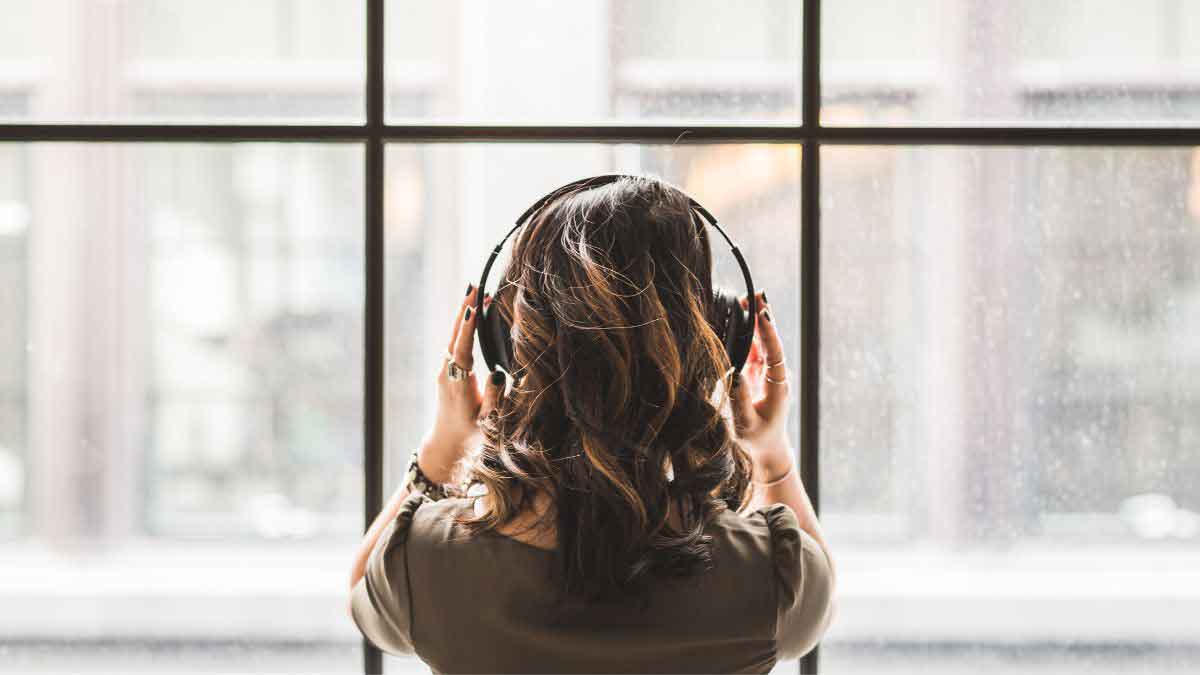 This week Jim and Greg stick it to the man, or more specifically — record companies. They discuss the phenomenon of major labels pulling the plug on established artists. The most recent victim is Nellie McKay, whose album Pretty Little Head was denied release by Sony Music. McKay wanted to release one version, Sony wanted to release another, and after the"pretty little"singer told her label to take it or leave it, they left it. Of course, upon hearing the advance copy, our hosts can't necessarily blame them.
Whether you enjoy the music or not, McKay's situation does pose an interesting question of how much creative control an artist has while under major label contract. As Jim states:"As long as there have been major labels, there have been executives deciding that they know better than the artist."What are some of the other lost albums that fell prey to the big bad record company? Jim and Greg list off some of their favorites, including:
The Butthole Surfers
During the early '90s when "alternative" music was achieving commercial success, The Butthole Surfers were signed to Capitol. When the alternative fad waned, their label no longer appreciated the band's weird aesthetic and refused to release their album After The Astronaut. The Buttholes sued Capitol and demanded early release from their contract. The record, however, remained under Capitol ownership. Fans needn't fret though; most of the material was re-recorded and released by Hollywood Records.
Wilco
The hometown favorite's album, Yankee Hotel Foxtrot, was delayed release by its label because it was more conceptual than it was pop. Conceptual, of course, is hard to sell, so Reprise Records asked Jeff Tweedy and his bandmates to go back into the studio and find a hit. Wilco decided to stand by its album, and bid farewell to Reprise. Normally it would take a lot of time and money to recover tapes made under a label's contract, but in this case, Reprise let Wilco take their music, rather than face a public relations nightmare. The album was eventually released in 2002 by a different Warner Music subsidiary and ended up being the biggest selling of their career. The story played out very nicely in life, in film, and most importantly, in print.
Fiona Apple
This singer's label woes were perhaps the most highly publicized of the bunch, but according to our experts, the often difficult artist needs to take some of the blame. Apple decided to work with producer Jon Brion for a third time, but felt she needed more time on this effort. Epic Records, not pleased with what they'd been hearing all along, told Apple that they'd need to approve a track at a time. Or at least that's what she thought she heard. In a dramatic move, Apple stopped recording, leaving the album unfinished. Neither Epic nor Apple wanted to release the music, however some of the songs leaked, and the response was so overwhelming that Apple was inspired to start working again. This time, she joined up with producers Mike Elizondo and Brian Kehew, and Extraordinary Machine can be heard in not one, but two forms.
Go to episode 117
Culinary Music
During this episode we also hear from other music-loving chefs from around the country including:
Wesley Genovart of Degustation in New York
Doug Sohn of Hot Doug's in Chicago
Brenda Langton of Spoon River and Café Brenda in Minneapolis
Craig Serbousek of Crow and Bette in Seattle
Graham Elliot Bowles of Avenues in Chicago
To cap off this show, Jim and Greg run through their favorite culinary-inspired songs. All of them are either about food, inspired by food, or simply name foods, and all of them certainly rock.
Go to episode 113