specials 2009
Desert Island Jukebox
Frequently at the end of Sound Opinions, Jim and Greg add songs to the Desert Island Jukebox. This jukebox is filled with tracks that Jim and Greg would take with them if stranded on a desert island. They've posed this same age-old rock question to many of their guests. In this episode you'll hear the music that these artists say they can't live without:
Saul Williams: James Brown, Live at the Olympia
Alex Kapranos of Franz Ferdinand: Leonard Cohen, The Songs of Leonard Cohen
Nick McCarthy of Franz Ferdinand: Neil Young, "Ohio"
Peaches: Prince, Purple Rain
Laurent Brancowitz of Phoenix: Serge Gainsbourg, Histoire de Melody Nelson
Thomas Mars of Phoenix: D'Angelo, Voodoo
Craig Finn of The Hold Steady: The Replacements, "I Will Dare"
Tad Kubler of The Hold Steady: Led Zeppelin, Physical Graffiti
Franz Nicolay of The Hold Steady: American Music Club, Mercury
Scott Hutchison of Frightened Rabbit: The Hold Steady, Stay Positive
Grant Hutchison of Frightened Rabbit: Bob Dylan, Planet Waves
Wayne Coyne and Steven Drozd of The Flaming Lips: John Lennon, "(Just Like) Starting Over"
Go to episode 213
School of Prog Rock
One of the terms that keeps coming up again and again on Sound Opinions is "Progressive Rock." The Decemberists channel it, Mastodon references it, and countless of fans are obsessed with it. So, this week Jim and Greg decide to dive right in to this larger-than-life, fantastical genre that, let's face it, sometimes makes us laugh. They talk to Charles Snider, author of The Strawberry Bricks Guide to Progressive Rock, about Prog's heydey in the 1970s. Charles, Jim and Greg define the genre as having the following traits: it is visionary and experimental, it has virtuosity in both execution and composition, it's romantic, and it has a sense of "Britishness."
So which bands do it best? Charles and our hosts recommend the following for great, Progressive headphone listening.
Emerson, Lake & Palmer
Genesis
Jethro Tull
Gentle Giant
The Pretty Things
Kraftwerk
Yes
King Crimson
Go to episode 207
U2
Jim and Greg recently experienced the launch of U2's new arena tour. While neither believe that music is at its best in a stadium, Greg admits that the band has mastered the art of spectacle. Jim was happy to hear a number of songs from U2's latest album No Line on the Horizon, but wouldn't recommend anyone pay over $200 to see the show.
The concert got our hosts thinking about U2's place in music history. Very few rock bands from the '70s and '80s can still sell out stadiums around the world. But they didn't begin at such a large scale. Jim and Greg trace U2's journey to this blockbuster point and discuss the band's different artistic phases and career highs and lows. They agree that Achtung Baby is U2's masterpiece, and can't stomach some of the righteousness and bombast of records like The Unforgettable Fire and The Joshua Tree. But each has a unique favorite. Jim chooses to highlight An Cat Dubh from the 1980 album Boy, and Greg plays "Your Blue Room" from the 1995 Brian Eno produced album Passengers: Original Soundtracks 1.
Go to episode 199
Supergroups
Jim and Greg ponder the history of the supergroup. This is the rock phenomenon where musicians from different bands join together to form a new group. Sometimes this is a great success, and sometimes the ingredients just don't mix. Recently there have been a number of new supergroups such as Them Crooked Vultures, Tinted Windows, Dead Weather and Monsters of Folk. For Jim the keys to a winning supergroup are that the members be individually"super,"and that they have chemistry together. Greg adds that there needs to be more compelling the super-union than just business.
Here are some hits and misses throughout history:
Traveling Wilburys
Chickenfoot
Million Dollar Quartet
Cream
Blind Faith
Crosby, Stills, Nash (and Young)
UK
Golden Palomino
Electronic
Temple of the Dog
Audioslave
Lucy Pearl
Go to episode 194
Disco Dissected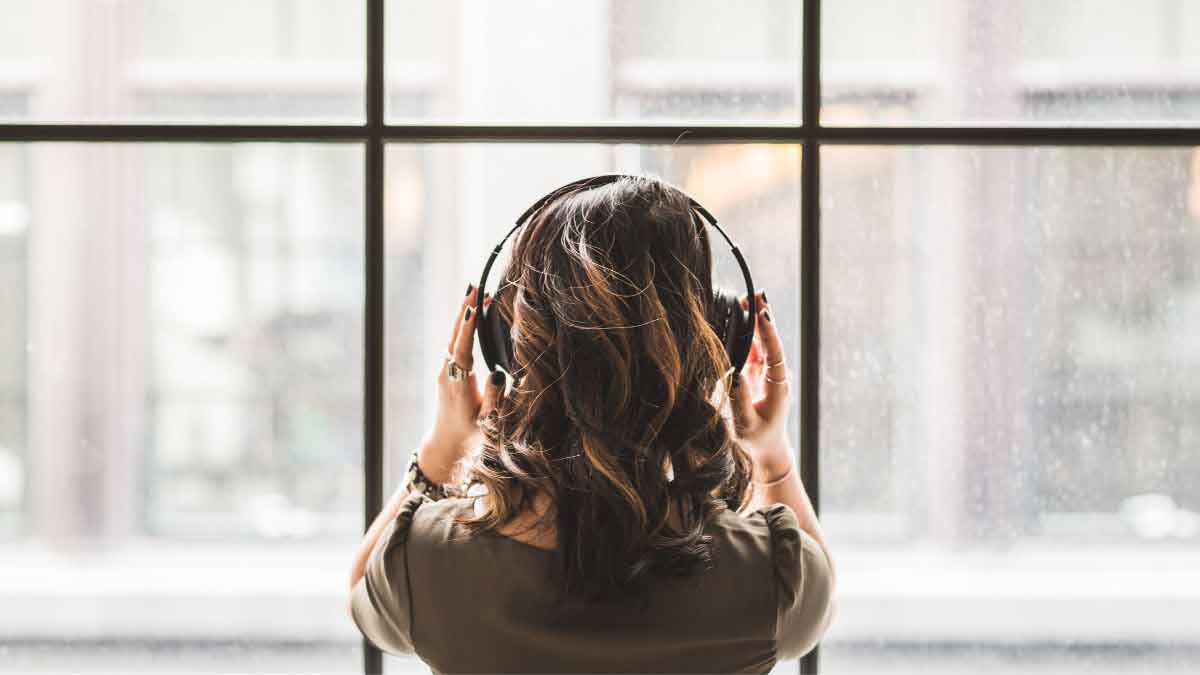 Disco often gets a bad rap — silly songs, silly clothes, silly people. But as Jim and Greg discuss this week, the music and the scene surrounding it were much more. Songs like "I Feel Love" by Donna Summer and "Good Times," by Chic are as artful and influential as anything pop music has produced. And, as opposed to the exclusive disco world of Studio 54, authentic discos and disco music gave a sense of community to many outsiders, much like punk did. You can hear this in tracks like "You Make Me Feel (Mighty Real)," by drag performer Sylvester.
Go to episode 184
Live Albums
The concept of a Live Album is a controversial one for many rock fans. Some see these releases as merely filler between proper new albums. And some see these records as a way to experience a specific musical moment again. For Jim and Greg, the following are great albums because they either bring something new to an artist's work, or capture a time worth remembering. As you gear up for the summer concert season, enjoy the following live albums:
Go to episode 179
Record Store Day 2009
The official Record Store Day is April 18, but for Jim, Greg and other hardcore music fans, every day is Record Store Day. To honor the independent record store industry, Jim and Greg speak with Matt Jencik, head buyer at Reckless Records in Chicago, Marc Weinstein, co-founder of Amoeba Music in Los Angeles and the Bay Area, and John Kunz, owner and president of Waterloo Records in Austin. These veterans of mom and pop record shops discuss the challenges they face in the wake of the digital music revolution, including exclusivity deals that artists like Prince and AC/DC have made with big box retailers. They also stress the value local retailers have in our communities.
Jim and Greg both have personal relationships with record stores as well as professional ones. During the next segment they recall two indie shops that were important to them and play songs they discovered subsequently. Jim plays "You're So Cool," by The Cyclones, a band he discovered at Pier Platters in Hoboken, NJ. Greg plays, "Temptation" by New Order, a band he fell in love with at Wax Trax in Chicago.
Go to episode 177
SXSW 2009
On this episode Jim and Greg give their annual South By Southwest reports. Our hosts head down to Austin, TX every year to check out new bands and learn about what's happening on the business end of things. While most folks spend their days frolicking at outdoor parties, Jim and Greg go from conference room to conference room to hear about industry trends. One panel Jim attended focused on the state of independent labels. He was struck by the suggestion that indie labels might have to sign artists to deals similar to corporate 360 deals in order to survive. Greg understands why artists who aren't at a Radiohead level might want a small support system to get their music made and heard.
Another buzzword at this year's festival is the "darknet," which refers to a looming state where data is shared in a closed, unregulated virtual market. Greg describes how industry analysts are looking at the digital music business and see implications beyond the industry. To them, the future of democracy is at stake!
While many SXSW attendees fret about product distribution, Jim and Greg attended a discussion dedicated to one single release: The Neil Young box set. Fans have anxiously been awaiting such a collection, and this summer they'll not only get Young's music, but the capability to dive into Young's archive and future archive.
Of course, it's not all work at the SXSW Music Festival. Jim and Greg check out as much new music as they can. And with more than 1800 bands playing during the four-day affair, they had a lot to choose from. Now they've returned home with some new favorites for you to check out.
Go to episode 174
A Merge Records Retrospective
This economy has not been easy on independent labels, as Jim and Greg reported a couple of weeks ago regarding Touch and Go here in Chicago. So, it's that much more significant to hear of an indie label going strong for 20 years. This week Jim and Greg talk to the founders of one such label — Merge Records in North Carolina. In 1989, Superchunk members Mac McCaughan and Laura Ballance founded Merge as a way to release their music and that of their friends. Twenty years later, it's still growing and has launched such bands as Spoon, The Magnetic Fields, She & Him, and Arcade Fire, who gave the label its first Billboard hit.
Go to episode 173
The Compact Disc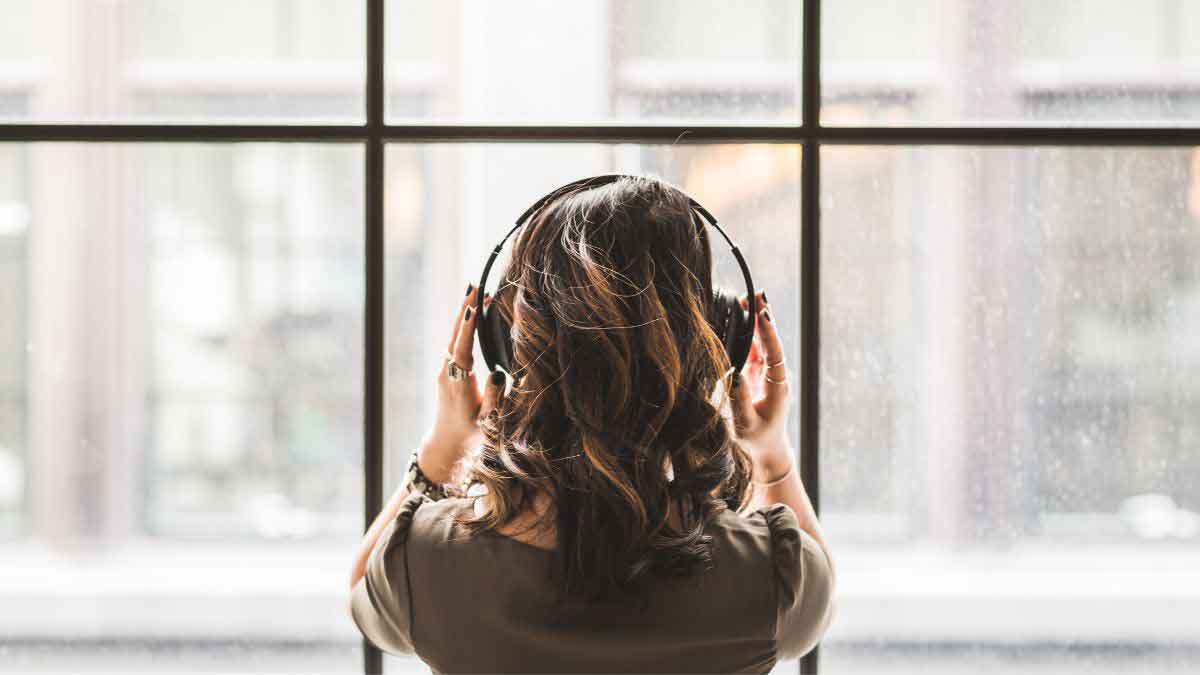 Thirty years ago this month, the team from Phillips developed the technology behind Compact Discs. Since the pressing of the first CD, the music industry has become completely revolutionized. By 1999 CDs brought in 15 billion dollars to record labels. But, that same technology has also lead to the industry's downfall.
To honor, and mourn, the CD in its old age, Jim and Greg each play a song that illustrates what the shiny disc has meant to them. Jim plays a song from the first album he purchased on CD, The Beatles' Revolver. Previously "And Your Bird Can Sing" was only available on the UK release, but after the advent of CDs, Jim was able to have it in the US.
Greg chooses to play "Get It Together," from the James Brown box set Star Time. For him the CD era was an opportunity to get access to music you might not otherwise hear. The labels were curating their back catalog with box sets of early Elvis or Robert Johnson."Get It Together"was a track Greg searched for for years, and thanks to CDs, he got to hear it again.
Go to episode 172
Copyright Infringement
This week's feature is all about stealing…notes, that is. Throughout the history of recorded music, there have been a number of instances where one artist accuses another of plagiarism. As Jim and Greg discuss, creative thievery can be much more complicated than the bank kind. You have to consider issues of access, influence, song structure and production, not to mention greed and sour grapes.
So to wrap their heads around music copyright lawsuits, they first talk to attorney Charles Cronin about a recent lawsuit involving Coldplay's "Viva La Vida" and Joe Satriani's "If I Could Fly." Professor Cronin is a visiting fellow at Yale Law School and the manager of the Copyright Infringement Project at UCLA. He explains to Jim and Greg that while it may be unlikely that the members of Coldplay sat around jamming to Satriani's guitar licks, a jury might still feel they had access, even unconsciously. The melodic similarities are tiny, but evident. What may be harder for the plaintiff Satriani to prove is that the audience for his music was at all affected by the release of the Coldplay song.
If Satriani vs. Coldplay ever goes to trial, its verdict will no doubt be affected by precedents set in other landmark copyright cases. For a mini legal clinic, read up on these three major cases:
Mack vs. Harrison
Bridgeport vs. Combs
La Cienega Music vs. ZZ Top
To end their discussion on rock plagiarism, Jim and Greg go to one of the most absurd instances of legal action-that when one artist is sued over his own work. In Fantasy vs. Fogerty, the works in question are "Run Through the Jungle" by John Fogerty and "The Old Man Down the Road" by…you guessed it…John Fogerty. The Creedence Clearwater Revival frontman was accused of cribbing his own notes. Jim and Greg speak to Kenneth Sidle, the attorney who successfully defended Fogerty against his former publishing company in this case. Sidle agrees that major changes are needed in copyright laws and how they are handled in court.
Go to episode 166
Presidential Rock
On January 20th, thousands will celebrate the Inauguration of President-Elect Barack Obama. But before that Jim and Greg wanted to host their own celebration by playing the best songs ever written about the office of Commander-in-Chief.
Here's a collection of songs to kick off this new administration:
Go to episode 164