specials 2011
Xmas Spectacular 2011
Holiday music maven Andy Cirzan joins Jim and Greg every Christmas to share a new collection of unique tunes for the season. By day Andy runs Jam Productions in Chicago. By night he searches through record stores, dustbins and basements to find gems for his annual compilation. And he shares a few favorites during this episode. Andy describes the first set as poppin' soul music from the '60s and '70s. Then he brings in the straight ahead uptempo jazz featuring songs from his 2011 compilation "Swingin' Snowflakes: Jingle Jangle Jazz Party." Finally, we go off into the wild blue yonder and get some truly weird and wonderful Christmas songs.
Go to episode 316
R.E.M.
After over three decades, R.E.M. announced it was breaking up a couple of weeks ago. So during this episode Jim and Greg look back at its career highlights and lowlights, and discuss its legacy in the years to come. R.E.M., along with U2, is unique among bands from the indie rock '80s. It not only achieved career longevity, but, for better or worse, skyrocketed to arena status. Jim and Greg also have a unique relationship with the Athens, GA musicians. Both remember covering the band as mere fanzine writers, maturing as critics the same time R.E.M. was as a band.
Greg talks in-depth about R.E.M.'s I.R.S. years with landmark albums like Murmur and Fables of the Reconstruction. His favorite track from this 1st era is "Pretty Persuasion" from Reckoning in 1983. Jim goes on to discuss its transition to a major label. Their Warner releases Green, Out of Time and Automatic for the People didn't let their loyal fans down. But, things fell off after that. Greg makes an argument for New Adventures in Hi-Fi from 1996, and both critics agree that drummer Bill Berry's departure marked a great loss in terms of sound and connection. But when it comes to R.E.M.'s legacy, they're sure new generations of listeners will focus on the good years, rather than the bad. And its model of building grassroots fans that transitioned with them from label to label, club to arena is one new indie bands would be wise to follow.
Go to episode 306
Wax Trax!
People in Chicago of a certain age fondly remember strolling down Lincoln Avenue into Wax Trax! Records. It was the epicenter of cutting edge culture in the 1980s. But even if you weren't there to sample goods from the record store and label, you're familiar with its influence. Owners Jim Nash and Dannie Flesher created a world headquarters for artists who bridged disco, house, electronic, punk, and industrial music. Acts like Ministry, Front 242, RevCo, Underworld, KMFDM, and My Life With the Thrill Kill Kult went on to sell millions of records internationally. Nash died in 1995 and Flesher in 2010. A year later, Wax Trax friends and family celebrated its 33 1/3 anniversary at Metro in Chicago. Two key players in that scene were Chris Connelly and Paul Barker. They share their memories of Wax Trax with Jim and Greg.
Go to episode 293
Bob Dylan
During this episode Jim and Greg wrap up our series on Bob Dylan and bring it up to "Modern Times". How, you may ask, can they gloss over the '70s and '80s so cavalierly? Trust that it was difficult to narrow down Dylan's entire canon to three episodes. And it's important to note that Dylan is one of those rare artists who emerged in the '60s and was still making great, new music into his sixties. So that's why our hosts decided to bring it up to Act III: 1989-2006. Dylan was in amazing form live and released a string of impressive albums including Oh Mercy, Time Out of Mind and Modern Times. He collaborated with producer Daniel Lanois and also worked with Jim and Greg's guest this week, engineer Mark Howard. Howard gives us a sneak peek into what it's like to record with Dylan.
As always Jim and Greg like to round out these features by highlighting significant tracks. Greg chooses an unreleased version of "Mississippi," later put out on The Bootleg Series Vol. 8. A highly produced version appears on 2001's Love and Theft, but Greg prefers the more stripped down recording, calling the performance fascinating. And he notes that Dylan draws from older material for inspiration just like he did when he was starting out as a folkie.
Jim admits that he prefers Dylan live during these years. But "Ain't Talkin'" from Modern Times in 2006 is perfectly simple and spooky–just a fiddle, percussion and that signature voice. This is a song Dylan couldn't have given justice in his younger days.
Go to episode 288
Bob Dylan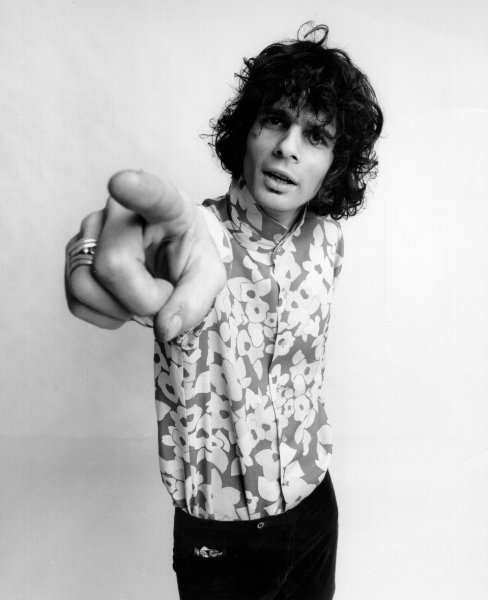 Today is Part 2 of our appreciation of Bob Dylan. During this episode, Dylan plugs in. Jim and Greg discuss how and why Dylan went electric in 1965, and get a first-hand account of his famous, or infamous, concert at the Newport Folk Festival from musician, songwriter and A&R man Al Kooper. Al performed with Dylan onstage at Newport, and he explains to Jim and Greg that there has been a lot of misinformation when it comes to the"boos."He also lent his signature organ playing to tracks like "Like a Rolling Stone," which really changed the game in rock 'n' roll.
In the second half of Jim and Greg's discussion with Al Kooper, they focus on the masterful double album Blonde on Blonde, which turns 45 this year. Al shares memories from the recording sessions in Nashville where he, Dylan and Robbie Robertson were joined by harmonica player, guitarist and bassist Charlie McCoy, guitarist Wayne Moss, guitarist and bassist Joe South, and drummer Kenny Buttrey. Al recalls being truly impressed with the musicians, and describes the vibe as much more refined than during the chaotic sessions of Highway 61 Revisited. He compares Blonde on Blonde to a finely manicured lawn. To go out, Jim and Greg play their two favorite tracks from the album. Jim goes with "Leopard Skin Pill-box Hat," which illustrates Dylan's sense of music history and also his great use of humor. Greg plays "Visions of Johanna" which he describes as the quintessential song from the quintessential Dylan album.
Check out Part 1 and Part 3 of our Dylan appreciation.
Go to episode 283
Bob Dylan
If all that talk about clouds and androids hasn't made you feel old, get this…Bob Dylan is turning 70 this May. And we here at Sound Opinions feel that this birthday boy deserves not one, but three episodes in his honor. This week is the first installment and focuses on Dylan's early years as a folkie and protest singer in New York. Dylan moved to Greenwich Village in 1961 at age 19. Within just a few years, he had signed to Columbia Records, teamed up with manager Albert Grossman, released four albums, and become"the voice of a generation."Never one to be pigeonholed, Dylan abandoned categories just as soon as he was assigned them. Jim and Greg talk to Dylan expert Clinton Heylin about the singer's influences during those years and his growth as a songwriter and performer. Clinton recently explored Dylan's entire song catalog in two companion books, Revolution in the Air and Still on the Road.
Following their conversation, Jim and Greg talk about their favorite Dylan tracks from 1961-1964. Jim chooses a protest song that has remained timeless, and one that Dylan continues to perform, "Masters of War." He fell in love with this song, which was released on The Freewheelin' Bob Dylan in 1963, through the many covers of it. Greg goes with a song that is less well-known, but no less impactful. And it showcases Dylan's strengths as a singer…yes that's right, singer. "Moonshiner" is Dylan's take on a traditional folk song, and as Greg explains, features a sound he would return to in later years. A version was released on The Bootleg Series Vol 1-3.
Want more Dylan? Check out Part 2 and Part 3 of this special series.
Go to episode 279
Copyright Criminals
Musicians throughout time, from Igor Stravinsky to MC Hammer to Girl Talk, owe a great debt to sampling. The act of quoting, re-contextualizing or"stealing"from other artists has become an art form in itself. But the practice of sampling has also caused a lot of controversy when it comes to the law and ideas about intellectual property. So Jim and Greg spend the bulk of today's episode digging into sampling. First they talk to Kembrew McLeod, a filmmaker and professor of communication studies at the University of Iowa. His latest documentary, Copyright Criminals, examines debates about the value and legality of sampling.
Jim and Greg also play their favorite sample-based songs:
Go to episode 277
The Monkees
Hey, hey, it's The Monkees! Jim and Greg go ape on this episode with Eric Lefcowitz, author of Monkee Business: The Revolutionary Made For TV Band. The three men talk about the band's history as a group manufactured to tap into Beatlemania. TV producers Bob Rafelson and Bert Schneider brought bandmates Micky Dolenz, Michael Nesmith, Peter Tork and Davy Jones together, and their music was supervised by record producer Don Kirshner. This was the original pop model, giving way to NSYNC, Justin Bieber and Glee. But eventually, as often happens, The Monkees began to itch for independence. They went on to write and produce more of their own music and make the trippy cult classic Head. But for those who want to relive the golden age, rumor has it The Monkees will be"reuniting"(sans Nesmith) this year.
Go to episode 273
1991
It's hard to believe, but it has now been two decades since 1991, a year Jim and Greg believe to be as influential and significant as 1964, 1976 and other great rock years. 1991's artists, albums and events made way for big changes in the music industry, and the sounds of that year continue to be referenced today. Just look at recent guests Teenage Fanclub and Superchunk, who both released major albums in 1991 and are still filling our playlists in 2011. While Bryan Adams and Garth Brooks topped the charts, they don't tell the true story of this year. For Jim and Greg, 1991 was all about:
Nirvana and the birth of grunge
My Bloody Valentine and the growth of shoegaze
Lollapalooza and the rise of the Alternative Nation
N.W.A. and the reign of gangsta rap
Massive Attack and the birth of trip-hop
Go to episode 270
The Business of Hip-Hop
As Jim and Greg explain in the news segment, hip-hop continues to be the music industry's cash king. It's come a long way since starting as an underground street art, and tracing the development of the hip-hop economy can shed a lot of light on the workings of the music industry. As Jay-Z famously rapped,"I'm not a businessman, I'm a business, man."Jim and Greg talk to Dan Charnas about this multi-billion economy. Dan is a music journalist who also spent many years working at rap labels. His new book is called The Big Payback: The History of the Business of Hip-Hop.
Go to episode 268