specials 2010
Sound Opinions Christmas Spectacular
Holiday music collector Andy Cirzan joins Jim and Greg every Christmas to share his new batch of seasonal tunes. By day, he runs Jam Productions in Chicago, but by night, he searches through record stores, dustbins and basements to find gems for his annual compilation. He shares a few of his favorites during this episode and, as a special bonus, is sharing his mix with Sound Opinions listeners.
Download the 2010 compilation: Yowls & Yodels from the Yule Vortex…further adventures in holiday obscura. This free digital download will be available from December 17, 2010 to January 1, 2011.
Go to episode 264
The Moog
Guitars, bass, drums…blah blah blah. This week it's all about the Moog! The Bob Moog-invented synthesizer has experienced a resurgence in popularity in the past few years. New artists love the analog sound, and many are gathering at next week's MoogFest in Bob Moog's adopted hometown of Asheville, NC. Jim and Greg talk to Brian Kehew, the Bob Moog Foundation's official historian, about the synthesizer's history and legacy. Kehew also co-founded an all-analog band called Moog Cookbook in the '90s and has worked in the studio with Fiona Apple, Aimee Mann and Moog superstars, Emerson, Lake & Palmer. In addition to ELP, Kehew points to the following as great synthesizer musicians:
Go to episode 256
U2's Legacy
U2 recently debuted a song from the forthcoming Spider-Man: Turn Off the Dark musical. Reeve Carney, the actor playing Peter Parker, performed "Boy Falls from the Sky" on Good Morning America. And the Irish rockers played their own version in concert this week. Jim and Greg couldn't help wonder how a bunch of Dublin art-punks became stadium giants and now Broadway darlings.
Jim and Greg discuss U2's unique place in music history. With 12 albums, 22 Grammys and over 150 million records sold, very few rock bands from the '70s and '80s are at their level. And they are still selling out stadiums around the world. But they didn't begin on such a large scale. Jim and Greg trace U2's journey to this blockbuster point and discuss the band's different artistic phases and career highs and lows. They agree that Achtung Baby is U2's masterpiece, and can't stomach some of the righteousness and bombast of records like The Unforgettable Fire and The Joshua Tree. But each has a unique favorite. Jim chooses to highlight "An Cat Dubh" from the 1980 album Boy, and Greg plays "Your Blue Room" from the 1995 Brian Eno-produced album Passengers: Original Soundtracks 1.
Go to episode 254
Summer Road Trip
What better way to round out the summer than with a Sound Opinions (virtual) summer road trip. Too often, New York, L.A. and Nashville get all the music industry attention. But, there are great rock scenes all across the country, so this week Jim and Greg check in with insiders in three music towns coast-to-coast. They talk to Sam Sessa, an entertainment writer for the Baltimore Sun and the host of WTMD's Balitmore Unsigned, Bob Mehr, a music critic at Memphis' Commercial Appeal and Casey Jarman, the music editor at Portland's weekly newspaper the Willamette Week.
Check out these local acts-old favorites and new ones recommended by our city guides.
Go to episode 248
Chess Records
A couple of months ago Jim, Greg and some WBEZ listeners visited 2120 S. Michigan: the home of Chicago's famed Chess Records. Unfortunately, this was a rare treat. Despite two recent movies, both the museum and the label often don't get their due. Jim and Greg wanted to take an episode to talk about the history and legacy of Chess. During its brief 25-year run, it produced records by heavyweights like Muddy Waters, Buddy Guy and Chuck Berry. That music went on to influence British rockers like Eric Clapton, Jeff Beck and Jimi Hendrix. In fact, the Rolling Stones even made a pilgrimage to the studios to record with Waters. Here are the artists Jim and Greg highlight:
Go to episode 245
Country Music
Frequently on the show Jim and Greg like to take on a single music genre-often one that needs a little more TLC. And perhaps no genre is more maligned, especially in the rock world, than Country Music. We've all joked about the lyrical clich'es-women, booze, death and dogs. And we all know that there's a lot of bad, over-produced arena country dominating today's scene. But, this week's guest thinks country has gotten a bad rap. Chrissie Dickinson began her career as a punk rocker, but in the 1990's she had a country epiphany. Eventually she went on to edit The Journal of Country Music. She admits that "hat acts" like Garth Brooks have not been great for the Nashville sound, but doesn't think that artists should get dismissed merely because they've gone pop. Even Patsy Cline was pop-country, or "countrypolitan." Chrissie hopes that rock fans will be willing to add mainstream Nashville artists like Alan Jackson and Vince Gill to their "country cred" collection of Johnny Cash and Loretta Lynn.
Go to episode 241
The History of the Vocoder
Next Jim and Greg are joined by Dave Tompkins, author of How to Wreck a Nice Beach: The Vocoder from World War II to Hip-Hop. The vocoder is an electronic instrument that produces a distorted, robotic sound. You probably recognize it making an appearance in songs like "Trans Europe Express," or even "I'm Not Moving," but you probably don't know about its secret military history. It was developed as a tool to encode speech during wartime and was used by Winston Churchill and Franklin Roosevelt–a far cry from Afrika Bambaattaa. As Tompkins explains, there's something the human ear finds undeniably fascinating and pleasurable about machine-like voices. And, ultimately, the technology all stems from a desire to make cheaper phone calls.
Go to episode 236
Synth-Pop
Next Jim and Greg embark on one of their trademark genre explorations. They've mentioned the term "Synth-Pop" a lot in the past year. The electronic sound of the 1980's has been heavily influencing a slew of new bands including Passion Pit, MGMT and Phoenix. So where does that synth sound come from? Of course, Jim traces a line directly to Kraftwerk and Brian Eno, but notes that it wasn't until technology became cheap and portable that it really came into the mainstream. He and Greg cite Daniel Miller of The Normal as an example of an artist who really embraced synthesizers and didn't merely use them to replicate other instruments. And acts like the Human League developed the sound further to have more warmth and emotion.
Go to episode 225
Music at the Movies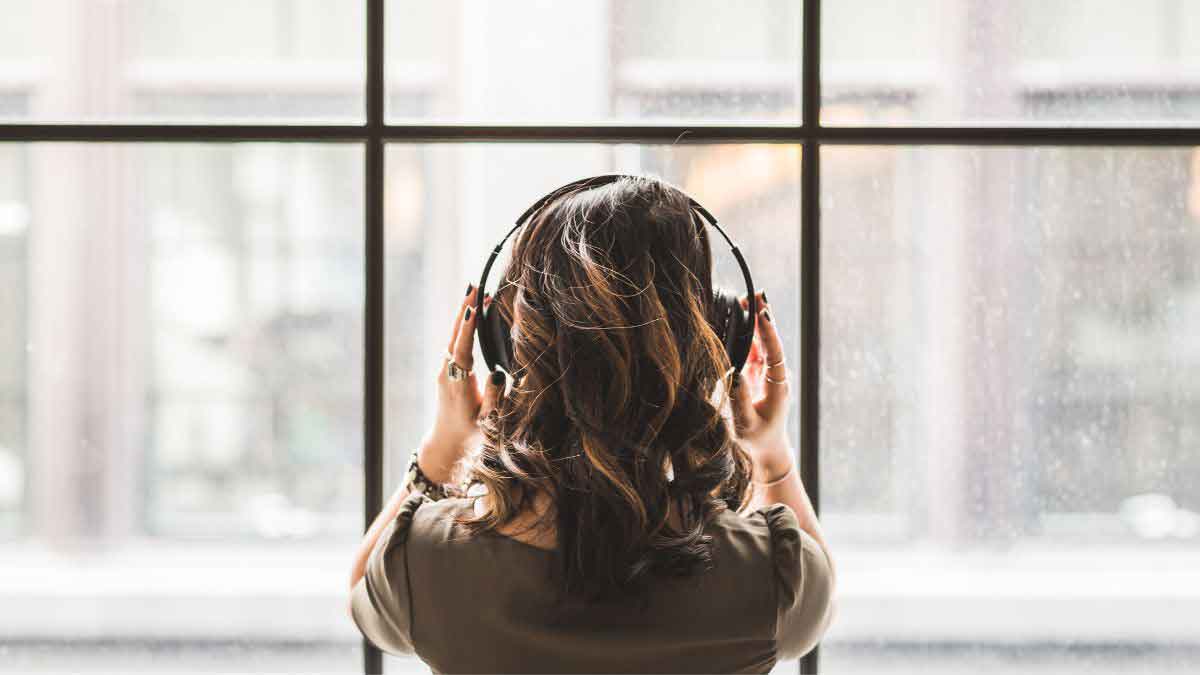 As Hollywood gears up for its biggest night, The Oscars, it's important not to forget about the music. The Academy Award producers have announced that for the first time, Best Song Nominees won't be invited to perform their pieces during the broadcast. So, Jim and Greg wanted to turn to their critical counterparts in the film world to make sure that music in film gets its due. At the Movies hosts Michael Phillips, film critic at the Chicago Tribune, and A.O. Scott, film critic at the New York Times, believe music is one of the most important elements of a movie. Michael likens it to editing– something you may not notice while you are watching, but that affects your experience. Both critics agree that Michael Giacchino and Alexandre Desplat are the strongest of the Best Score nominees.
During the second half of their conversation, Jim and Greg talk to Michael Phillips and Tony Scott about their favorite rock movies and rock directors. Everyone seems to agree that Jonathan Demme is one of the directors who most successfully uses music. Tony also appreciates Robert Altman and Martin Scorsese. And when it comes to great rock movies, Tony wonders if a tour movie is always better than a biopic. Some rock flicks all four critics recommend: Anvil! The Story of Anvil, Ladies and Gentlemen: the Fabulous Stains and Some Kind of Monster.
Go to episode 222