specials 2016
Holiday Spectacular 2016
There's a whole world of holiday music out in the universe besides the tired recordings you hear endlessly year after year. Nobody knows that better than holiday music collector and expert Andy Cirzan. Each year, Andy joins Jim and Greg for our Holiday Spectacular, sharing an hour of incredible unknown Christmas records he's picked up over years of scouring bargain bins throughout the country. This year, Andy presents a mix of obscure holiday soul, pop, disco, and more titled Warblings from the Enchanted Forest.
As a special bonus, listeners are invited to download Andy Cirzan's accompanying holiday compilation for FREE at christmas.soundopinions.org. The mix will only be up until the end of 2016, so get it while the yule log is hot! And happy holidays from Sound Opinions!
Go to episode 577
Remembering Alan Vega
This week Jim and Greg pay tribute to Alan Vega, former singer for electronic protopunk band Suicide. Jim discusses the importance of Suicide in transforming the conception of the synthesizer from suitable for use solely in melodic or dance music into an abrasive instrument. Suicide's music often warranted extreme hate from crowds of listeners, and their aggressive electronic music helped pave the way for punk music. Suicide was widely influential and beloved by many artists –even Bruce Springsteen has been covering the band's music. Vega passed away on July 16 at the age of 78.
Go to episode 557
Special: Bob Dylan at 75: Blonde on Blonde to Today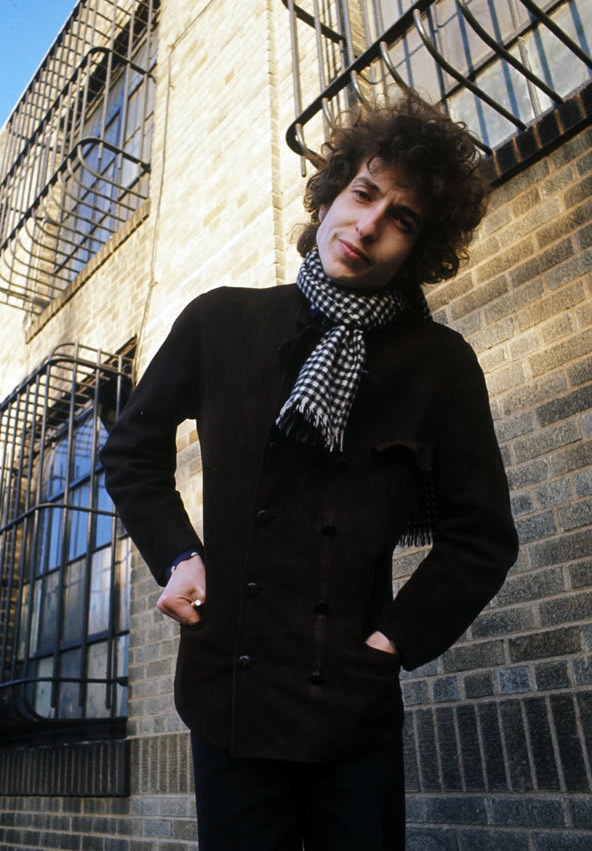 In this episode, we conclude our celebration of the life and music of Bob Dylan, who turned 75 in May. Last week, we looked at Dylan's folkie roots up to the moment he plugged in. In Part II, Jim and Greg dive in to the album they reckon could be Dylan's masterpiece – Blonde on Blonde. The influential double-album was released almost exactly 50 years ago on May 16, 1966. We continue our 2009 conversation with rock legend Al Kooper, who shares memories from the album's recording sessions in Nashville. Al recalls being truly impressed with the local musicians, and describes the vibe as much more refined than during the chaotic sessions of Highway 61 Revisited. Even as he was making history with Blonde on Blonde, Dylan was having fun – messing around with his backup players, improvising bogus song titles for executives, and laughing at Charlie McCoy's attempts to play bass and trumpet simultaneously.
Jim and Greg wrap up the miniseries by focusing on Dylan's unprecedented late career renaissance. Glossing over the '70s and '80s was no easy decision, but with limited time, they feel it's important to showcase the remarkable music Dylan is still making well into his seventies. During his "Modern Times" – to borrow the title of his 2006 record – Dylan returned to amazing form as a live act and released a string of impressive comeback albums. He collaborated with producer Daniel Lanois on Oh Mercy in 1989 and Time Out of Mind in 1997. The engineer on both records was Mark Howard, who spoke to Jim and Greg in 2009 about Dylan's taste for vintage production techniques, motorcycles, and eccentric studio antics.
Check out Part I of our Dylan special.
Go to episode 549
Bob Dylan at 75: Folk Days to Newport
Don't Look Back, the classic Bob Dylan documentary instructs us. But as the American music icon just turned 75 on May 24th, Jim and Greg can't help saying happy birthday by revisiting our multi-part special on his life and career. In our first installment, we focus on Dylan's early years as a folkie and protest singer in New York. Dylan moved from Minnesota to Greenwich Village in 1961 at age 19. Within just a few years, he was signed to Columbia Records, teamed up with manager Albert Grossman, released four albums, and become"the voice of a generation."Jim and Greg spoke to Dylan expert Clinton Heylin in 2009 about the singer's influences during those years and his growth as a songwriter and performer. Clinton explored Dylan's entire song catalog in two companion books, Revolution in the Air and Still on the Road.
Never one to be pigeonholed, Dylan abandoned categories just as soon as he was assigned them. At his headlining set at the Newport Folk Festival in Rhode Island on July 25, 1965, Dylan went electric by playing with a full rock band. Jim and Greg get a first-hand account of the infamous concert from musician, songwriter and A&R man Al Kooper. Al performed with Dylan onstage at Newport, and he dispels a half-century's worth of myths about the"boos"that allegedly came from the crowd.
Next week, we conclude our Dylan celebration with a look at Blonde on Blonde and Dylan's "Modern Times."
Go to episode 548
Remembering Prince
"Life is just a party, and parties weren't meant to last." Yet the party ended much too soon for music legend Prince, who died on April 21 at the age of 57 at his Paisley Park home and recording studio in Chanhassen, Minnesota. Volumes have been said about the late Prince Rogers Nelson in the past week, but Jim and Greg draw attention to aspects of his music and career that aren't acknowledged enough. Growing out of the Minneapolis funk scene, Prince refused to be boxed into a single genre, fearlessly blending funk, pop, rock, soul, new wave, and R&B to create a sound all his own. He was known as a guitar god, but could really play any instrument he touched and often was the only musician on his recordings. Prince carried on the Marvin Gaye and Al Green tradition in R&B of mixing the sacred and the profane, sex and salvation. On records like The Black Album, he created some of the most lascivious music ever, but at the same time, Jim and Greg argue he showed a deep respect for women. Not only did he mentor and collaborate with up-and-coming female stars, but he also was eager to help out his idols like Chaka Khan and Mavis Staples.
Prince was unafraid to explore psychedelia, especially in the crucial three album run of Purple Rain, Around the World in a Day, and Parade in the mid-80s. He spent the rest of his life toiling away at Paisley Park, churning out recording after recording – not without quality control issues. But in the past couple decades, Prince was defined by his unpredictable and often transcendent live performances. Prince was ahead of his time in recognizing the internet as a way to sell music directly to his fans without a label. But his greatest legacy will of course be his music, and his influence on generations of artists is immeasurable.
Go to episode 544
Rock & the Environment
Musicians have effectively protested war, the AIDS crisis, and nuclear energy. Jim and Greg have talked about the central role music played in the Civil Rights Movement. But with global temperatures rising, are artists doing their part in battling climate change? To examine rock's relationship with the environment this Earth Day, we're joined by environmentalist Bill McKibben. Not only is Bill an author, scholar at Middlebury College, and co-founder of the grassroots climate organization 350.org, he's also a noted rock fan. They discuss the carbon footprint of the music industry from festivals to touring to recorded music manufacturing. But Bill argues the deeper problem is that musicians haven't adequately become part of the movement to influence culture through writing songs about the environment. But Bill, Jim, and Greg highlight the handful of successful environmental protest songs that do exist, from Joni Mitchell to Dr. Octagon.
One musician who's taking an active role in fighting climate change from within the industry is Adam Gardner, guitarist/vocalist for Guster. He's also the co-founder of REVERB, a non-profit dedicated to making bands' tours more sustainable, working with Alabama Shakes, Willie Nelson, Dave Matthews Band, and more. Adam also discusses REVERB's efforts to raise awareness of how endangered woods illegally make their way into our guitars.
Go to episode 543
Revisiting 1991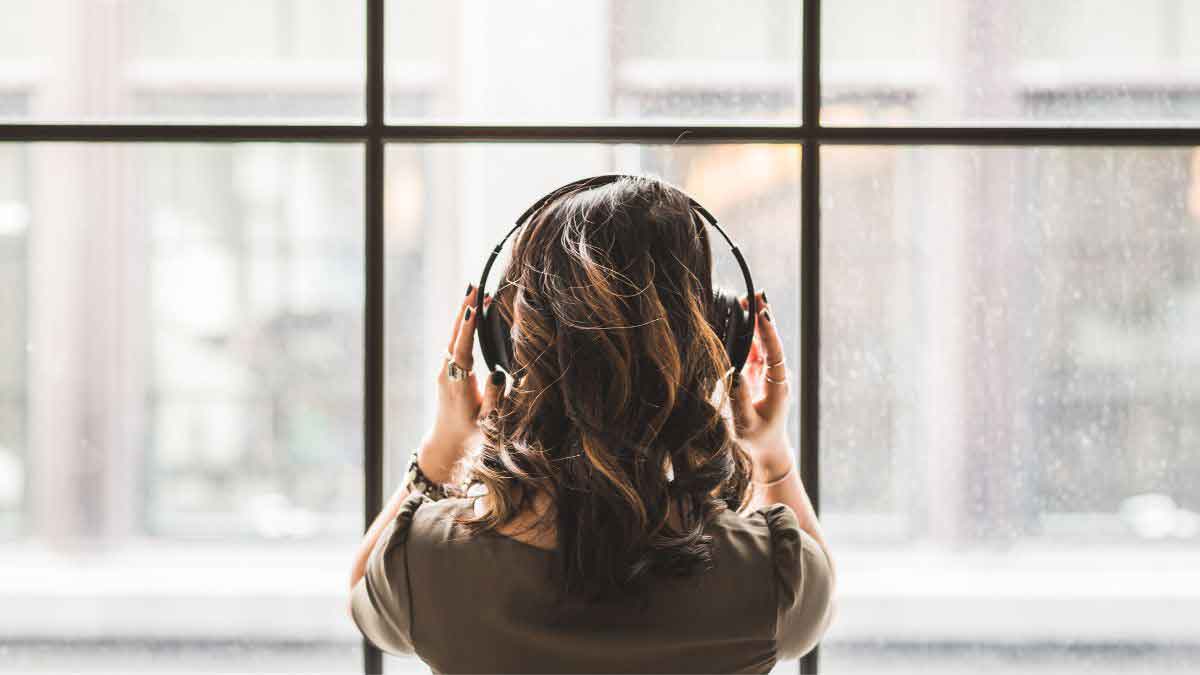 Though it seems like just yesterday for many, it's been 25 years since 1991. Along with 1964, '67 and '76, 1991 was a landmark year for music. You can hear its influence everywhere from neo-grunge band Bully to Compton rapper Kendrick Lamar. While Bryan Adams and Garth Brooks topped the charts, there are even more musicians that made groundbreaking strides back in '91. For Jim and Greg, 1991 was all about:
Nirvana and the birth of grunge
My Bloody Valentine and the growth of shoegaze
Lollapalooza and the rise of the Alternative Nation
N.W.A. and the reign of gangsta rap
Massive Attack and the birth of trip-hop
Go to episode 538
Remembering David Bowie
Although passing away at the age of 69 seems early by today's standards, it's what music innovator David Bowie did with those 69 years that is significant. Bowie died after an 18-month battle with cancer on January 10th. He was responsible for creating magical personas, from Ziggy Stardust to Aladdin Sane to the Thin White Duke. Bowie released more than two-dozen albums exploring the genres of glam rock, dance, electronic and even jazz. Along with many of his solo hits, he participated in many memorable duets alongside artists like Mick Jagger, Tina Turner and Queen. He earned a considerable amount of success in the art world and as an actor in films like Labyrinth and The Prestige. His freedom of expression in his music, art and sexuality opened people's minds and inspired countless artists. David left behind a son (filmmaker Duncan Jones), his wife of 24 years (the supermodel Iman) and their daughter Alexandria. In this show, Jim and Greg discuss David Bowie's legacy and offer highlights from his long career. Producers and long time Bowie collaborators Brian Eno and Tony Visconti also share their memories of the pop chameleon.
If you're still missing David Bowie, take a listen to our Spotify playlist, Sound Opinions' Salute to David Bowie.
Go to episode 529