reviews 2017
I See You available on iTunes
The xx I See You
When The xx were guests on the shows in 2010, Jim & Greg had no idea the British trio's blend of modern soul with minimalist '80s alternative sounds would prove so influential. Greg says that the band has subtly expanded its sound on its third album I See You, but hasnn't taken any big musical leaps. Because he feels the group hasn't quite got there yet, Greg gives the album a Try It. Jim, however, loves the contrast between the album's celebratory sounds and its hints of darkness under the surface. Jim says The xx have grown and are pointing toward something exciting, proving they're a career band. For him, I See You is a Buy It.
Go to episode 582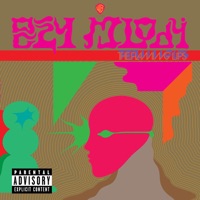 Oczy Mlody available on iTunes
The Flaming Lips Oczy Mlody
The fourteenth studio album by The Flaming Lips is titled Oczy Mlody, a Polish phrase meaning"the eyes of the young."Jim says its a sleepy album, filled with electronic glitchiness and Miley Cyrus cameos, but lacking the tunefulness that once made them a great band. According to Jim, the Lips have spent the last decade churning out product without really spending time crafting their records in the studio. Greg agrees that the songwriting has fallen off on Oczy Mlody. They both give the album a Try It rating, saying it's nowhere in league with the band's best. Jim, as the author of The Flaming Lips' biography, recommends that listeners who have only heard the last decade of Flaming Lips music check out their back catalog, pointing to early masterpieces like 1990's In a Priest Driven Ambulance and Transmissions from the Satellite Heart from 1993.
Go to episode 582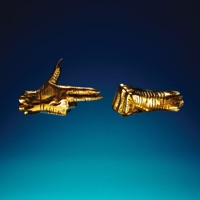 Run the Jewels 3 available on iTunes
Run the Jewels Run the Jewels 3
Run the Jewels formed after Killer Mike enlisted El-P to produce his 2012 album R.A.P. Music and the two men immediately hit it off. Since then, the duo has released three albums, one cat remix record, and appeared on Sound Opinions. Greg says that RTJ has upped the intensity with each record, and the latest, Run the Jewels 3, is their finest yet. Greg finds both of them to be incredibly skilled emcees, providing dizzying momentum to their political calls to arms. Jim also admires their lyrics, but also notes the album's production. Musically, Run the Jewels creates an inventively dense sound collage, confirming for Jim that they are one of the most important duos in hip-hop today. Run the Jewels 3 gets a double-Buy It.
Go to episode 581