interviews 2018
Sir The Baptist
Sir The Baptist is an up-and-coming artist that blends hip hop swagger with his gospel roots. But, he doesn't turn a blind eye to what's going on in the world around him. Not unlike The Staple Singers, Sir is an artist who believes in delivering a message in his songs, whether it's tackling domestic violence with "Deliver Me," or with violence in the streets with "Wake Up." He grew up in the church, in fact, his father was a preacher. That background is what keeps him committed to making music that helps to"change the world." Sir and a 10 piece band joined Jim and Greg in the Jim and Kay Maybie Performance Studio to perform songs from his debut album, Saint or Sinner (one of Jim and Greg's Best Albums of 2017), and to talk about the message in his music.
Go to episode 638
Ray Padgett
Hosts Jim DeRogatis and Greg Kot talk to author Ray Padgett about his book, Cover Me: The Stories Behind the Greatest Cover Songs of All Time. They discuss what makes a good cover version of a song, as well as what makes a bad one. Plus, they dig into some notable rock covers that Ray mentions in the book. Then, Jim and Greg share a few of their favorite cover songs:
Go to episode 636
Vic Mensa
Vic Mensa is a young rapper who hails from the South Side of Chicago and isn't afraid to write about taboo topics like violence, racism and social injustice. While Mensa is a protégé of rap legend Jay-Z, he has his own unique style and swagger: he loves skateboarding, is gregarious and has a pretty stellar singing voice. His debut studio album, The Autobiography, is an ambitious record chronicling the entirety of his 24 years of life, and it's full of hard hitting beats and impactful (and sometimes hilarious) lyrics. Jim and Greg talk to Vic Mensa about overcoming drugs, his love for rock music and how he made a record that plays like a book.
Go to episode 635
Alison Moyet
English singer and songwriter Alison Moyet rose to fame in the early '80s as the lead singer of the synth-pop duo Yaz. Songs like "Only You" and "Situation" showcased her soulful vocals and dynamic voice. Since the group broke up in 1983, she's gone on to have a successful solo career and recently released her latest album, Other, which talks about the beauty in diversity, change and more. Jim and Greg talk to Alison about her new material, lifestyle changes and being an outsider in the music industry. She also performs two songs live from her new album.
Go to episode 634
Iron & Wine
Sam Beam, otherwise known as Iron & Wine, has been making acoustic and indie folk music for over 15 years. He hails from the South and was actually working as a college film professor when he got the call that the famous music label Sub Pop wanted to sign him based on his demo. His debut record, The Creek Drank the Cradle, was released in 2002 and he did everything on it from writing, producing, playing the instruments, vocals and more. Sam Beam has released six studio albums to date and recently collaborated with singer-songwriter Jesca Hoop.
Sam is also married and a father to five daughters. In 2017, he released his latest album Beast Epic. Jim and Greg interviewed him in front of an audience at the Goose Island Barrelhouse where he also gave a live performance.
Go to episode 633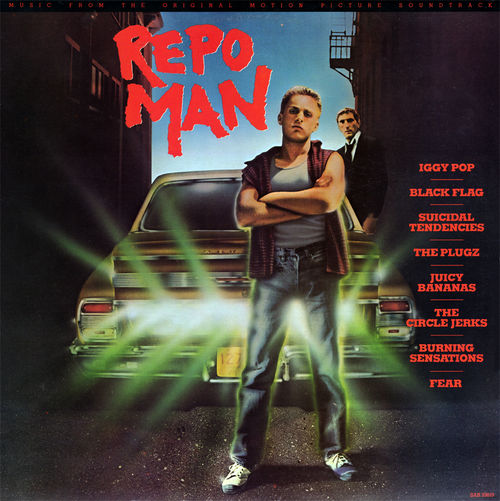 Alex Cox
Filmmaker Alex Cox joins Jim and Greg this week for a lively conversation about his punk rock-infused movies like Repo Man, Sid and Nancy, and Walker. Though originally from Liverpool, Cox first encountered punk rock through the Los Angeles scene of bands like Fear, Suicidal Tendencies, and Black Flag. When he made his debut film Repo Man in 1984, he enlisted all his favorite bands for the soundtrack. The movie was initially a flop, but the popularity of that legendary soundtrack album eventually turned it into a cult classic. Cox followed up that with another definitive punk film – Sid and Nancy, a biopic of the Sex Pistols' Sid Vicious and his girlfriend Nancy Spungen.
Sid and Nancy was the beginning of a long collaboration between Cox and Joe Strummer of The Clash. Strummer appeared in and composed for the spaghetti western homage Straight to Hell and the controversial 1987 film Walker. Alex Cox speaks with Jim and Greg about working with Strummer, enlisting both Iggy Pop and Michael Nesmith of The Monkees to make Repo Man, and the difficulties of making political films in Hollywood.
Go to episode 632