Results for Will.I.Am
specials
Campaign Songs
Jim and Greg kick off the show with a discussion of some of the best and worst campaign songs in presidential history. Check out this list and decide which have been the most successful. Certainly Michael Dukakis could've made a better choice. And, Jim and Greg wonder what left-leaning Woody Guthrie would've thought of George H.W. Bush's appropriation of "This Land Is Your Land." Also, while he hasn't embraced it as an official campaign song, Barack Obama inspired this Will.I.Am track. Jim is a fan of the Black Eyed Peas member and producer, but even he won't be voting for this song.
Go to episode 120
reviews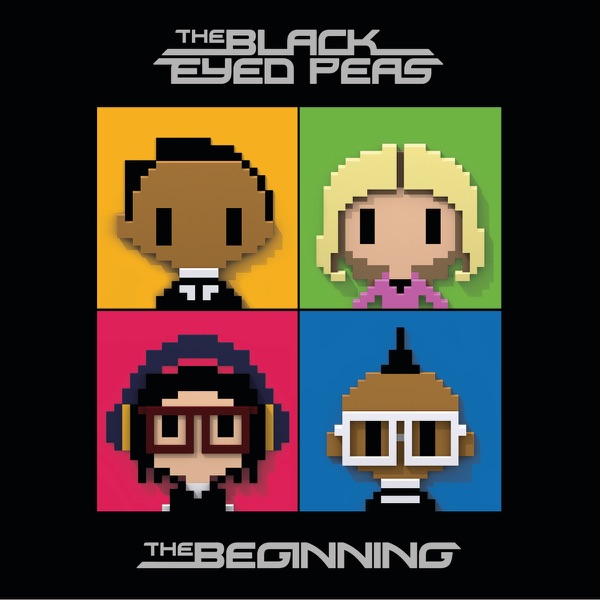 The Beginning available on iTunes
The Black Eyed Peas The Beginning
The Black Eyed Peas are one of the best selling artists of the past decade. And now they're starting over with The Beginning. But Jim and Greg can't see what's new or better. Jim is an admitted Peas fan, but what he loves about them – the humor, the pop pleasure – is lost on this album. So is singer Fergie, who Jim imagines must be saving her best stuff for another solo release. It breaks his heart, but Jim gives The Beginning a Trash It rating. Greg never understood the appeal of the Black Eyed Peas, but admits their songs are appropriate for rousing crowds. On this record, though, rapper/producer will.i.am is more of a hack than ever. He gives sampling a bad name, and doesn't even bother with the hooks. Greg seconds Jim's Trash It.
Go to episode 262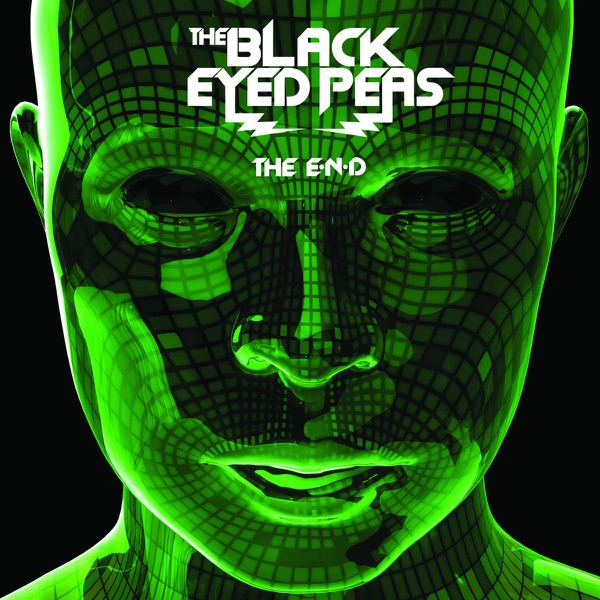 The E.N.D. available on iTunes
The Black Eyed Peas The E.N.D.
The Black Eyed Peas are hard to miss these days. After releasing a slew of hit albums and singles, they are back with The E.N.D. and its hit song "Boom Boom Pow." Jim was concerned that Will.I.Am had lost his touch after producing a number of failures for other artists. But the self-professed fan is happy to hear that the raps and beats are as silly as ever. He calls The E.N.D. a great summer album and gives it a Buy It. Greg compares the songs on this record to other frothy hits like "Who Let the Dogs Out." He admits the bubblegum formula is successful, but would never want to listen to an entire Black Eyed Peas album. He gives The E.N.D. a Trash It.
Go to episode 185
Kelis Was Here available on iTunes
Kelis Kelis Was Here
Kelis scored a big hit with her 2003 single "Milkshake," and this week she tries to do it again. Kelis Was Here is the R&B singer's first album since splitting from former collaborators The Neptunes and marrying rapper Nas. Our hosts are split on their opinions. Jim is happy to see Kelis working with a variety of producers, including Scott Storch and Will.I.Am, and is glad that her sexual self-empowerment remains intact. The album earns a Buy It from him. Greg finds this record to be pretty generic, though, contending that all of the producers have buffed her personality out. He describes Kelis Was Here as"milkshake leftovers,"and only gives it a Burn It.
Go to episode 39
FutureSex/LoveSounds available on iTunes
Justin Timberlake FutureSex/LoveSounds
The final bit of news is the release of Justin Timberlake's second solo album, FutureSex/LoveSounds. The ex-teen heartthrob is all grown up and has aligned himself with producer Timbaland, as well as Rick Rubin and will.i.am, for a darker, more cutting-edge — and yes, sexier — sound than 'N Sync fans are used to. He's also launched an impressive live show that has the charismatic singer fronting an 11-piece band. It's just one of many adventurous moves that are impressing our hosts. Jim explains that with the exception of one bum track which tells the sad story of"a life ruined by meth addiction,"the diverse array of songs on FutureSex/LoveSounds all succeed. He gives it a Buy It rating. Greg agrees, explaining that the songs are fairly avant-garde and hook-less for a pop record. He does not think Timberlake is the best singer in the world, but he pulls off dance music as well as old-school soul. He also gives the album a Buy It. (By the way, Timberlake is not the only former Mouseketeer"dropping"a project this week. We want to extend hearty congratulations to his former girlfriend, Britney Spears, now the mom of two.)
Go to episode 42
The Documentary available on iTunes
The Game The Documentary
Another news-making release is West Coast rapper The Game's sophomore album, Doctor's Advocate. The"Doctor"referred to is none other than hip-hop producer Dr. Dre, who served as a mentor to The Game on his debut album, The Documentary. Though Dre did not work on this second release, he is certainly on The Game's mind. After engaging in some sibling rivalry with fellow Dre protégé 50 Cent, The Game was dropped by Daddy Dre and left to work with new producers like Scott Storch and Will.i.Am. Jim actually enjoyed the production on Doctor's Advocate, and for that reason alone gives the album a Burn It. For Greg, though, it's the lyrical content that he finds most fascinating… even troubling. The Game appears to have some major emotional issues tied to his relationship with Dr. Dre, and has written some of the saddest gangsta rap lyrics Greg has heard in a long time. He recommends listeners sample some of the bizarre antics on Doctor's Advocate and Burn It.
Go to episode 51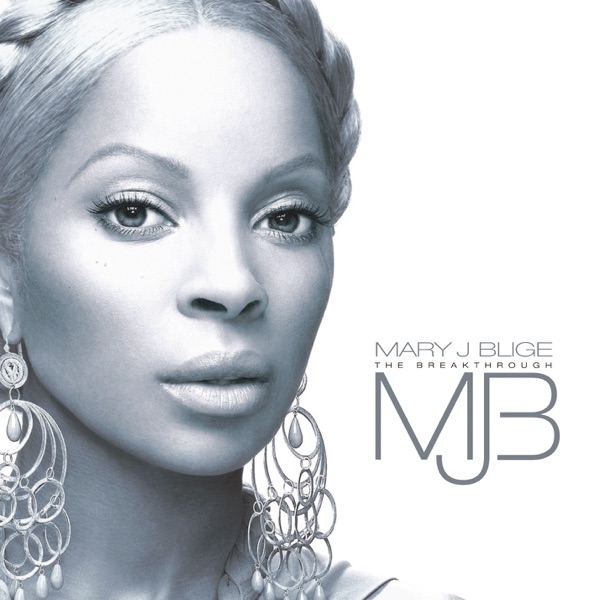 Mary available on iTunes
Mary J. Blige Mary
Jim and Greg next review the latest release from reigning R&B queen Mary J. Blige. Blige is an artist who has been put through the ringer, but things were a lot more stable during the making of The Breakthrough. This didn't affect Blige's sound, however, which is as gritty as ever. While Jim and Greg prefer the singer live, they agree that this is Blige's best album since 1992's What's the 411. (Sound Opinions H.Q. also recommends her 1999 release Mary). Our hosts are especially impressed with how Blige manages not to be overshined by the presence of so many star producers like Dr. Dre, Jimmy Jam, Terry Lewis and Will.i.am, nor star guests like Jay-Z, Raphael Saadiq and Nina Simone (from the beyond). Fellow divas Beyoncé Knowles and Alicia Keys can't always say that.
Go to episode 6
Thriller 25 available on iTunes
Michael Jackson Thriller 25
This season's big records are starting to be released, beginning with the 25th anniversary of one of the greatest selling albums of all time: Thriller. Michael Jackson is the latest artist to try to re-market his music to a new generation. So in addition to the original album, listeners also get remixes of his hits with artists like Will.I.Am and Kanye West. It's an interesting concept, but neither Jim nor Greg think that any of the remixes are successful. They also agree that while Thriller is a classic, it's not even Jackson's best album. They give Thriller 25 a Trash It.
Go to episode 118
news
Music News
Dr. Dre announced a partnership with Best Buy. The rapper/producer will promote the new "Club Beats" area of the store featuring the latest audio and technology products, in addition to in-store appearances by Lady Gaga, Will.i.am and Dre himself. The big box retailer sees a growing market for DJ-oriented marketing, especially with the release of DJ Hero. So has this underground urban art form officially jumped the shark?
One of Dre's biggest hip hop productions was his 1993 track for Snoop Dogg, "Who Am I (What's My Name)." It featured a memorable sample of George Clinton's song "Atomic Dog." Most recently that song was at the center of a lawsuit between Clinton and his fellow songwriters and the R&B group Public Announcement. A federal jury agreed that Public Announcement infringed on the song's copyright by wrongfully using the lyric"bow wow wow, yippie yo, yippie yea."But, most notably, the jury ruled that even the word"dog,"if used in an original or unusual way, can be protected by copyright.
Go to episode 207