Results for What's the 411
interviews
Mary J. Blige
With album titles like My Life, No More Drama and Stronger with Each Tear, Mary J. Blige's music reads like an autobiography chronicling her pain and her joy. And now she's added a British chapter to her life. Mary's 13th release The London Sessions captures her 21-day long residency at a London studio where she collaborated with some of the best young artists in the British soul and club scene—names like Sam Smith, Emeli Sande and house duo Disclosure. The result harkens back to old doo wop and soul, but it's also completely fresh. And of course, it's as honest and vulnerable as what we'd expect from the veteran singer. Ever since her breakout with 1991's What's the 411, produced by Sean Combs, music has been MJB's "Therapy," as she sings on the new record. This is especially true of 1994's My Life, which spoke to her abusive relationship wtih K-Ci Hailey of Jodeci. And on the positive side, 2005's The Breakthrough was inspired by finding love with Kendu Issacs, her husband/manager of 11 years.
Go to episode 477
reviews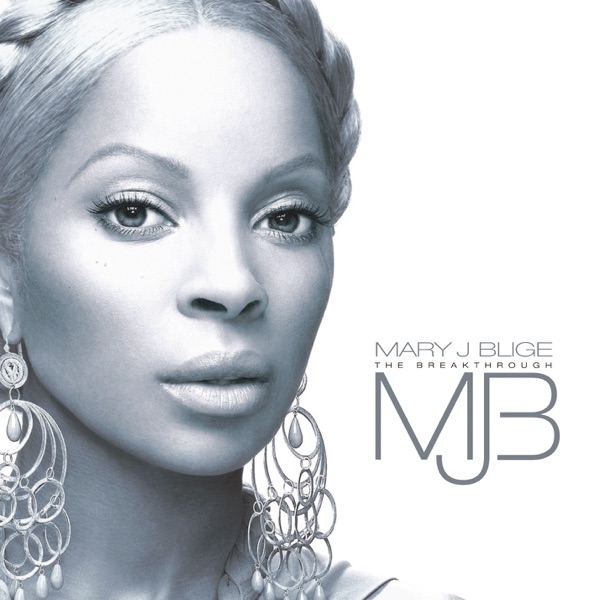 Mary available on iTunes
Mary J. Blige Mary
Jim and Greg next review the latest release from reigning R&B queen Mary J. Blige. Blige is an artist who has been put through the ringer, but things were a lot more stable during the making of The Breakthrough. This didn't affect Blige's sound, however, which is as gritty as ever. While Jim and Greg prefer the singer live, they agree that this is Blige's best album since 1992's What's the 411. (Sound Opinions H.Q. also recommends her 1999 release Mary). Our hosts are especially impressed with how Blige manages not to be overshined by the presence of so many star producers like Dr. Dre, Jimmy Jam, Terry Lewis and Will.i.am, nor star guests like Jay-Z, Raphael Saadiq and Nina Simone (from the beyond). Fellow divas Beyoncé Knowles and Alicia Keys can't always say that.
Go to episode 6
featured songs
Featured Songs
Garth Brooks, Mom, Man Against Machine, RCA Nashville, 2014
Mary J. Blige, Right Now, The London Sessions, Capitol, 2014
Mary J. Blige, "Lean on Me (Live at Pre- 56th Inauguration), 2009
Roy Ayers, Everybody Loves the Sunshine, Everybody Loves the Sunshine, Polydor Records, 1976
Eric B. and Rakim, Paid in Full, Paid in Full, Island, 1987
Mary J. Blige, Real Love, What's the 411?, Uptown, 1992
Mary J. Blige, Mary Jane (All Night Long), My Life, Uptown, 1994
Mary J. Blige, I'm Goin' Down, My Life, Uptown, 1994
Mary J. Blige,"No More Drama (Live at the 44th Grammys),"No More Drama, MCA 2001
Mary J. Blige, All That I Can Say, Mary, MCA, 1999
Mary J. Blige featuring Raphael Saadiq, I Found My Everything, The Breakthrough, Geffen, 2005
Disclosure featuring Mary J. Blige, F For You, Settle, Island, 2013
Sam Smith featuring Mary J. Blige, Stay With Me, In the Lonely Hour, Capitol, 2014
Mary J. Blige featuring Emeli Sandé, Whole Damn Year, The London Sessions, Capitol, 2014
Mary J. Blige, Worth My Time, The London Sessions, Capitol, 2014
Mary J. Blige, Therapy, Therapy (Single), Capitol, 2014
Mary J. Blige, Just Fine, Just Fine (Single), Geffen, 2007
Mary J. Blige featuring will.i.am, About You, The Breakthrough, Geffen, 2005
The Decemberists, Make You Better, Make You Better (Single), Capitol, 2014
The Decemberists, Calvary Captain, What a Terrible World, What a Beautiful World, Capitol, 2015
The Decemberists, The Singer Addresses His Audience, What a Terrible World, What a Beautiful World, Capitol, 2015
Uilab, St. Elmo's Fire, Fires, Duophonic Super 45s, 1998
Wilson Pickett, Baby Call on Me, Baby Call on Me (Single), Double L, 1962
Total Control, Flesh War, Typical System, Iron Lung Records, 2014
Meghan Trainor, All About That Bass, All About That Bass (Single), Epic, 2014
VV Brown, Leave!, Leave! (Single), Island Records, 2009
Big Star, Feel, #1 Record, Ardent, 1972
Joe Cocker, Woman to Woman, Joe Cocker, A&M, 1972
Go to episode 477