Results for West
interviews
Steve Earle
Jim and Greg are joined this week by musician Steve Earle. Earle was a guest on Sound Opinions last year. This time around it's not his own music he wants to talk about, but rather that of friend and mentor Townes Van Zandt. Earle recently released an album of Townes Van Zandt songs called Townes. He believes that the Texan ranks up there with the best American songwriters. He wrote what he knew, and for the most part, that was himself. Earle blames alcohol for his mentor's demise, and hopes this album exposes that great catalog of songs to more people.
A lot of people have heard of Townes Van Zandt, but not as many have actually heard him. Following their discussion with Steve Earle, Jim and Greg highlight two songs voiced by Townes himself: "Tecumseh Valley," which illustrates the songwriter's tragic, but beautiful melodies, and "Pancho and Lefty," which reevaluates the myth of the West.
Go to episode 185
reviews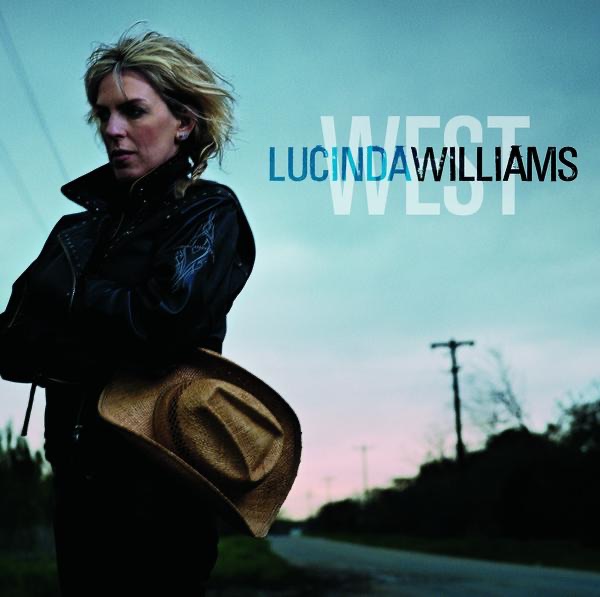 West available on iTunes
Lucinda Williams West
It may not be fair, but Lucinda Williams gets to follow the Ramones. Her new album, West, was released last week. This is Williams' eighth album in a 28-year career that has established her as one of music's premiere singer/songwriters. Williams grew up steeped in literature and poetry as well as rock, country and folk music, and that background has really affected her sound. This album is in the same vein, but takes a somewhat different turn with producer Hal Wilner. Jim loves what Wilner contributes to the album. It feels like you are right there with Lucinda, who is"venting her spleen."But, Jim has to wonder if everything is OK in the Williams household. The album is just too dark, and too oppressive. He gives it a Burn It. Greg agrees that people should hide their razor blades while listening to this album, but notes that Wilner is really effective at setting a mood and putting William's voice in the forefront. He just wishes that she varied the musical palette more on West. He'd like to hear more songs like the fiery "Come On." It's another Burn It for Greg.
Go to episode 64
featured songs
Featured Songs
Baauer, Harlem Shake, single, Mad Decent, 2012
Lucinda Williams, Seeing Black, Blessed, Lost Highway, 2011
Bob Dylan, Like a Rolling Stone, Highway 61 Revisited, Columbia, 1965
Lucinda Williams, Pineola, Sweet Old World, Chameleon, 1992
Lucinda Williams, Happy Woman Blues, Happy Woman Blues, Smithsonian Folkways, 1980
Lucinda Williams, Side of the Road, Lucinda Williams, Rough Trade, 1988
Lucinda Williams,"Born to Be Loved"(Live on Sound Opinions), Blessed, Lost Highway, 2011
Lucinda Williams, Buttercup, Blessed, Lost Highway, 2011
Lucinda Williams, Joy, Car Wheels on a Gravel Road, Mercury/Polygram, 1998
Mary Chapin Carpenter, Passionate Kisses, Come On Come On, Columbia, 1992
Lucinda Williams, When I Look at the World (Live on Sound Opinions), Unreleased, Unreleased, 2013
Lucinda Williams, Essence, Essence, Lost Highway, 2001
Lucinda Williams, Something Wicked This Way Comes, (Live on Sound Opinions) Unreleased, Unreleased, 2013
Lucinda Williams, Come On, West, Lost Highway, 2007
Rhye, The Fall, Woman, Republic/Innovative Leisure/Loma Vista, 2013
Rhye, Open, Woman, Republic/Innovative Leisure/Loma Vista, 2013
Sade, Smooth Operator, Diamond Life, Portrait, 1985
Rhye, Woman, Woman, Republic/Innovative Leisure/Loma Vista, 2013
The Beach Boys, Had to Phone Ya, 15 Big Ones, Brother/Reprise, 1976
Rodriguez, Sugar Man, Cold Fact, Sussex, 1970
Pain of Salvation, Ashes, The Perfect Element, Part I, InsideOut Music, 2000
Refused, Worms of the Senses/Faculties of the Skull, The Shape of Punk to Come: A Chimerical Bombination in 12 Bursts, Burning Heart, 1998
Go to episode 380