Results for We'll Never Turn Back
reviews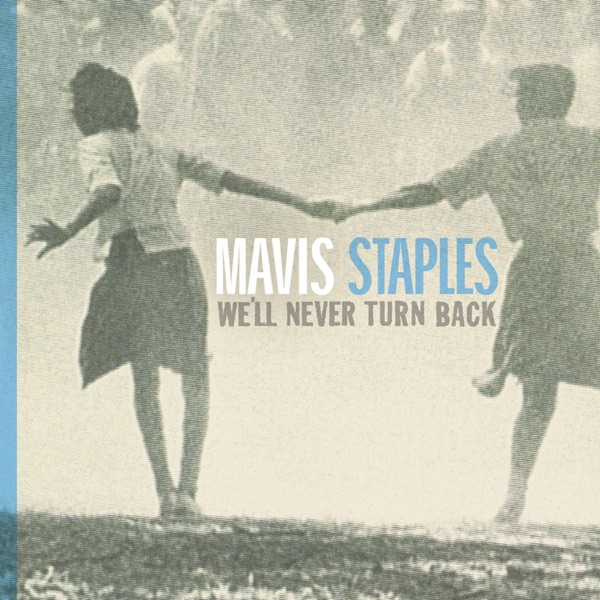 We'll Never Turn Back available on iTunes
Mavis Staples We'll Never Turn Back
Mavis Staples' new album, We'll Never Turn Back, is up next. Inspired by current racial violence and tension, the Staples Singers vocalist was joined by Ry Cooder, Jim Keltner, and members of The Freedom Singers to make an update of the civil rights music of the 1960s. This is a perfect fit for Mavis. Her father, Pops Staples, steered their family toward freedom songs, and eventually the Staples Singers became Martin Luther King, Jr.'s favorite group. The result is something that pays respect to the past, but is very relevant in the present. Jim gives the credit to Mavis. He thinks she is completely underrated and calls her a"national treasure."He wishes that Mavis and the band were doing more shows in support of the album and gives it a Buy It. Greg goes even further by naming We'll Never Turn Back the best album of 2007 — and it's only May! He commands listeners to Buy It for themselves and everyone they know.
Go to episode 75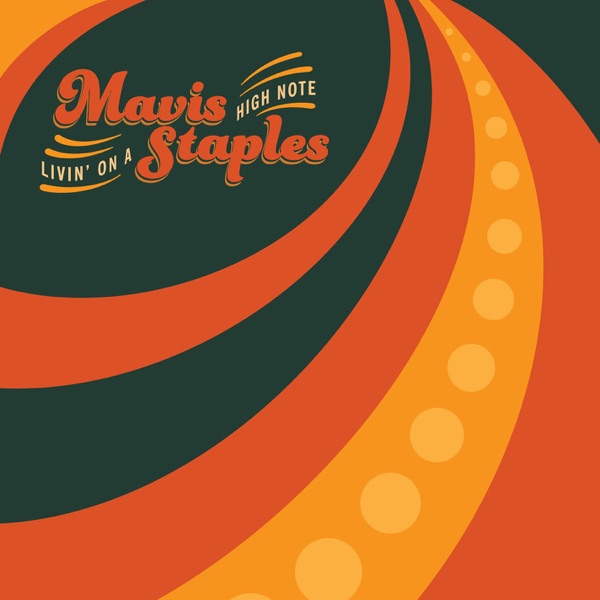 Livin' On a High Note available on iTunes
Mavis Staples Livin' On a High Note
Mavis Staples had a legendary career with her family's gospel and soul band The Staple Singers, which was a major part of the protest movement of the 1960s and scored huge hits for Stax in the 1970s. Mavis reinvented herself as solo artist in 2000s, collaborating on records with Ry Cooder and Jeff Tweedy. For Livin' On a High Note, she and producer M. Ward as a producer asked a variety of contemporary songwriters to write material for her to sing, including Neko Case, Nick Cave, Bon Iver's Justin Vernon, and Merrill Garbus of tUnE-yArDs. Jim loves how the best songs bring Mavis full circle by referencing on the Black Lives Matter movement. While the other songs are hit and miss, Mavis Staples is a"national treasure"and her voice is as powerful as ever. Jim is still waiting for her end career masterpiece, but this album is a definite Buy It. Greg – who literally wrote the book on Mavis Staples – points to We'll Never Turn Back as her masterpiece, but says this album is very good too. He loves what she does even with the lesser songs, like Vernon's generic love song, which she transforms into a moving address to her sister Yvonne Staples. In the middle of her 70s, Mavis Staples is doing some of the best work of her career.
Go to episode 536
lists
The Best of 2007… So Far
Jim and Greg just couldn't wait until the end of the year to start picking their favorite albums, so they've decided to name their 2007 mid-year best.
Go to episode 81
Best of 2007
It's a critic and a music fan's favorite time of year. Jim and Greg run down their top albums for 2007. You can view their complete lists below.
For more end-of-year discussion, check out the Sound Opinions Message Board.
Go to episode 107
featured songs
Featured Songs
The Staple Singers, Freedom Highway, Freedom Highway, Epic, 1965
Protomartyr, The Chuckler, Relatives in Descent, Domino, 2017
Protomartyr, A Private Misunderstanding, Relatives in Descent, Domino, 2017
Mavis Staples, Eyes on the Prize, We'll Never Turn Back, Anti-, 2007
Mavis Staples, If All I Was Was Black, If All I Was Was Black, Anti-, 2017
The Staple Singers, I Can't Help from Cryin Sometimes, This Little Light, Riverside, 1964
Mavis Staples and Lucky Peterson, Precious Lord, Take My Hand, Spirituals and Gospel: Dedicated to Mahalia Jackson, Verve, 1996
Mahalia Jackson, How I Got Over, How I Got Over / Just As I Am, Apollo, 1951
Mahalia Jackson, Take My Hand, Precious Lord, Bless This House, Columbia, 1956
The Staple Singers, This Year, Soul Folk in Action, Stax, 1968
The Freedom Singers, Ain't Gonna Let Nobody Turn Me Around, Sing For Freedom, Folkways, 1980
The Staple Singers, Pray On, Swing Low Sweet Chariot, Vee Jay, 1963
The Staple Singers, Why (Am I Treated So Bad)?, Why, Epic, 1966
The Staple Singers, This May Be The Last Time (Alternate Take), Faith and Grace: A Family Story (1953-1976), Stax, 2015
The Staple Singers, Good News, Swing Low Sweet Chariot, Vee Jay, 1963
Bob Dylan, Blowin' In The Wind, Freewheelin' Bob Dylan, Columbia, 1963
The Staple Singers, Blowin' In The Wind, This Land, Riverside, 1963
The Staple Singers, Masters of War, This Little Light, Riverside, 1964
The Staple Singers, A Hard Rain's Gonna Fall, This Little Light, Riverside, 1964
James Brown, Say It Loud - I'm Black and I'm Proud, Say It Loud (I'm Black and I'm Proud)" (single), King, 1968
Chance the Rapper, Blessings, Coloring Book, Not on Label, 2016
Kendrick Lamar, Alright, To Pimp a Butterfly, Top Dawg, 2015
The Staple Singers, Uncloudy Day, Swing Low Sweet Chariot, Vee Jay, 1963
Protomartyr, A Private Understanding, Relatives in Descent, Domino, 2017
Protomartyr, The Chuckler, Relatives in Descent, Domino, 2017
Protomartyr, Windsor Hum, Relatives in Descent, Domino, 2017
Protomartyr, My Children, Relatives in Descent, Domino, 2017
Protomartyr, Up the Tower, Relatives in Descent, Domino, 2017
Charles Bradley, Victim of Love, Victim of Love, Daptone, 2013
Charles Bradley, Changes, Changes, Daptone, 2016
Lady Gaga ft. Beyoncé, Telephone, The Fame Monster, Interscope, 2009
Hüsker Dü, Actual Condition, Warehouse: Songs and Stories, Warner Bros., 1987
Hüsker Dü, Pink Turns to Blue, Zen Arcade, SST Records, 1984
John Coltrane, A Love Supreme Pt. 1 Acknowledgement (Live), A Love Supreme (Deluxe Edition), Impulse!, 2002
Go to episode 618
Featured Songs
Blotto, I Wanna Be a Lifeguard, I Wanna Be a Lifeguard, PVC, 1987
AC/DC, Back in Black, Back in Black, Atlantic, 1980
Mastodon, Iron Tusk, Leviathan, Relapse, 2004
Sonic Youth, Teen Age Riot (live), Daydream Nation Deluxe Edition, Enigma, 2007
Yoko Ono, Sisters O Sisters, Yes I'm a Witch, Astralwerks, 2007
Yoko Ono, I'm Sorry, Mind Games, Apple, 1973
Ornette Coleman, Lonely Woman, Shape of Jazz to Come, Atlantic, 1959
John Lennon, Well Well Well, John Lennon/Plastic Ono Band, Apple, 1970
Yoko Ono,"Yes, I'm a Witch,"Yes I'm a Witch, 2007
Yoko Ono, Midsummer New York, Fly, Astralwerks, 1970
Yoko Ono, Why, Yoko Ono/Plastic Ono Band, Apple, 1970
B-52's, Rock Lobster, The B-52s, Warner Bros., 1979
Yoko Ono, Walking on Thin Ice, Season of Glass, Rykodisc, 1981
Yoko Ono, Rising, Rising, Capitol, 1967
The Beatles, I Am the Walrus, Magical Mystery Tour, Apple, 1967
John Lennon, Give Peace a Chance, Give Peace a Chance, Apple, 1969
The Beatles, Octopus's Garden, Love, Apple, 2006
Yoko Ono, Cambridge 1969/2007, Yes I'm a Witch, Astralwerks, 2007
Prince, Guitar, Planet Earth, NPG, 2007
Prince, Chelsea Rodgers, Planet Earth, NPG, 2007
Prince, Mr. Goodnight, Planet Earth, NPG, 2007
Chromatics, In the City, After Dark, Italians Do It Better, 2007
New Edition, Mr. Telephone Man, New Edition, MCA, 1984
Ike and Tina Turner, Proud Mary, What You Hear Is What You Get, United Artists, 1971
Mavis Staples, Jesus on the Main Line, We'll Never Turn Back, Anti-, 2007
The Police, De Do Do Do, De Da Da Da," Zenyatta Mondatta, A&M, 1980
T.I., Help is Coming, T.I. vs. T.I.P., Atlantic, 2007
Go to episode 86