Results for untitled unmastered.
reviews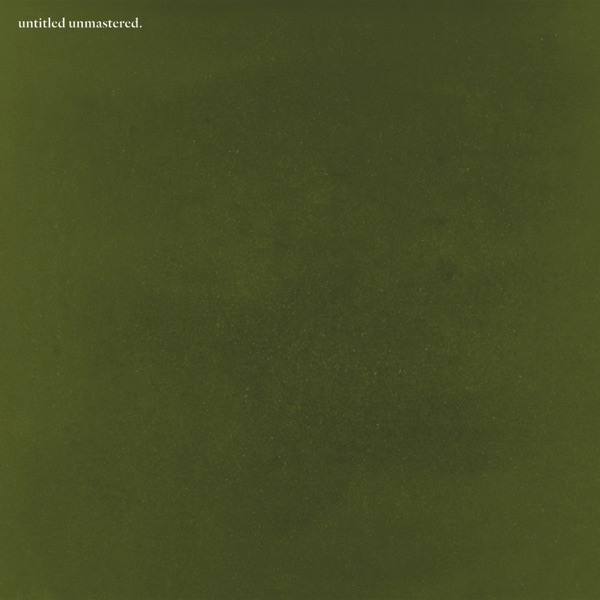 untitled unmastered. available on iTunes
Kendrick Lamar untitled unmastered.
Last year, Compton rapper Kendrick Lamar released the groundbreaking album To Pimp a Butterfly. Both fans and critics enjoyed the record, and it earned him numerous Grammy awards just a few weeks ago. Now he's back with untitled unmastered., his new album full of"leftover"tracks from Butterfly. To Greg, the polished songs hardly seemed like leftovers. He admires Lamar's fusion of different musical styles and poignant lyrics and says Buy It. Jim is also enthusiastic. While contemporaries Kanye West and Drake have also recently released"unfinished"material, this is a bigger achievement."Short, but sweet"and a double Buy It.
Go to episode 537
lists
Best Albums of 2016…So Far
Greg and Jim just couldn't wait until December to talk about some of their new favorite albums. They discuss some of the best records of 2016 so far. Here are their complete lists:
Go to episode 553
featured songs
Featured Songs
The Beatles, Please Please Me, Please Please Me, Parlophone, 1963
The Beatles, "Being for the Benefit of Mr. Kite!" Sgt. Pepper's Lonely Hearts Club Band, Capitol, 1967
Pink Floyd, Time, The Dark Side of the Moon, Harvest, 1973
Ice Cube, It Was a Good Day, The Predator, Priority, 1992
The Dukes of Stratosphear, 25 O'Clock, 25 O'Clock, Virgin, 1985
Bill Haley & His Comets, Rock Around the Clock, Rock Around the Clock, Decca, 1955
The Easybeats, Friday on My Mind, It's 2 Easy, Repertoire, 1966
The Chambers Brothers, Time Has Come Today, The Time Has Come, Columbia, 1967
The Roots, The OtherSide, Undun, Def Jam, 2011
Fairport Convention,"Who Knows Where the Time Goes?"Unhalfbricking, Island, 1969
Murray Gold, Doctor Who Theme (TV Version), Doctor Who: Original Television Soundtrack, Silva Screen, 2006
The Rolling Stones, Time Is on My Side, 12 X 5, London, 1964
Sharon Van Etten, Every Time the Sun Comes Up, Are We There, Jagjaguwar, 2014
Richard Hell and the Voidoids, Time, Destiny Street, Red Star, 1982
Kendrick Lamar, untitled 05 | 09.21.2014, untitled unmastered., Top Dawg/Aftermath/Interscope, 2016
Kendrick Lamar, untitled 03 | 0.28.2013, untitled unmastered., Top Dawg/Aftermath/Interscope, 2016
Jack White, I'm Shakin', Blunderbuss, XL, 2012
Blondie, Call Me, American Gigolo, Polydor, 1980
Rush, Limelight, Moving Pictures, Mercury, 1981
Rush, Tom Sawyer, Moving Pictures, Mercury, 1981
Jackie Wilson, (Your Love Keeps Lifting Me) Higher & Higher, Higher and Higher, Brunswick, 1967
Van Morrison, Astral Weeks, Astral Weeks, Warner Bros., 1968
Electric Light Orchestra, Telephone Line, A New World Record, United Artists, 1976
Go to episode 537
Featured Songs
Led Zeppelin, Stairway to Heaven, Led Zeppelin IV, Atlantic, 1971
Spirit, Taurus, Spirit, Epic, 1968
Julie Andrews, Dick Van Dyke, Matthew Garber, Chim Chim Cher-ee, Mary Poppins, Buena Vista, 1964
The Style Council, You're the Best Thing, Cafe Bleu, Polydor, 1984
Beyonce, Freedom, Lemonade, Columbia, 2016
PJ Harvey, The Ministry of Defense, Hope Six Demolition Project, Vagrant, 2016
The Gotobeds, Cold Gold (LA's Alright), Blood // Sugar // Secs // Traffic, Sub Pop, 2016
Mavis Staples, If it's a Light, Livin' On A High Note, Anti-, 2016
Savages, Adore, Adore Life, Matador, 2016
Tacocat, Dana Katherine Scully, Lost Time, Hardly Art, 2016
David Bowie, 'Tis a Pity She Was a Whore, Blackstar, Columbia, 2016
Anderson .Paak, Put Me Thru, Malibu, Steel Wool, 2016
Lucinda Williams, Can't Close the Door on Love, The Ghost of Highway 20, Universal, 2016
Eleanor Friedberger, He Didn't Mention His Mother, New View, French Kiss, 2016
Tina Turner, The Best, Foreign Affair, Capitol, 1989
Weezer, L.A. Girlz, The White Album, Atlantic, 2016
The Coathangers, Make it Right, Nosebleed Weekend, Suicide Squeeze, 2016
Kendrick Lamar, untitled 06, Untitled Unmastered, Aftermath Entertainment, 2016
Elvis Presley, That's All Right, That's All Right / Blue Moon of Kentucky, Sun, 1951
The Stanley Brothers, Man of Constant Sorrow, The Lonesome River / I'm a Man of Constant Sorrow, Columbia, 1951
Wilson Pickett, Mustang Sally, The Wicked Pickett, Atlantic, 1967
Parliament, Flash Light, Funkentelechy Vs. the Placebo Syndrome, Casablanca, 1978
St. Paul and The Broken Bones, Call Me, Half the City, Single Lock, 2014
Kanye West, Ultralight Beam, The Life of Pablo, GOOD Music, 2016
Tom Petty and the Heartbreakers, Breakdown, Pack Up the Plantation, MCA, 1985
Pink Floyd, Hey You, The Wall, Columbia, 1979
Jay Reatard, Death is Forming, Blood Visions, In the Red, 2006
Go to episode 553