Results for Touch of Grey
specials
The Grateful Dead
The Grateful Dead celebrated its 50th anniversary in July with a series of farewell shows at Soldier Field in Chicago. We're using that as an opportunity to reexamine the legacy of the controversial band. The Dead formed in the Bay Area in the 1960s and featured a core membership of guitarists Jerry Garcia and Bob Weir, keyboardist Ron"Pigpen"McKernan, bassist Phil Lesh, drummers Bill Kreutzmann and Mickey Hart, with important contributions from lyricist Robert Hunter. Though it was the prototypical "jam band," The Dead's sound was much more eclectic and harder to pin down than that sometimes derisive term indicates, incorporating free jazz, psychedelia, bluegrass, blues, early rock 'n' roll, and more.
The Dead built a community of devoted fans who would travel with the band from town to town, some of whom would tape the performances and share the recordings, which the band encouraged. Though Deadheads contend the true essence of the band was experienced in its experimental live shows, Jim has little patience for the erratic performances and instead prefers the band's early studio recordings. Greg argues that The Dead was a consistently great live band during its peak in the '70s, before drugs took their toll and the surprise 1987 chart hit "Touch of Grey" altered the fanbase. Garcia, who died in 1995, was an irreplaceable musical genius, and the band leaves behind a legacy of experimentation, eclecticism, and an unparalleled musical community.
Go to episode 505
reviews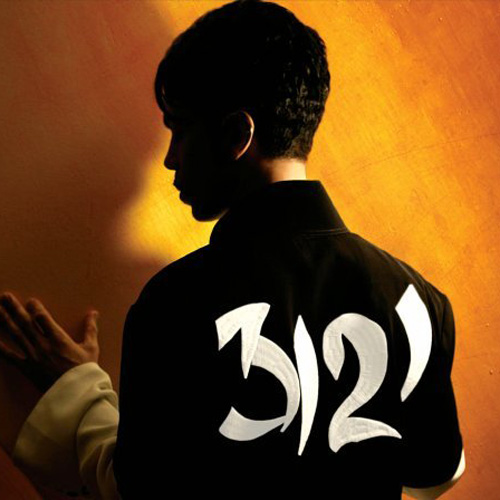 Prince 3121
This week's show begins with a discussion of the artist formerly known as the artist formerly known as Prince. The enigmatic musician made news this week when his new album 3121 debuted at Number 1 on the Billboard charts. Hard to believe, but this was Prince's first number-one debut. He has since been dethroned by Atlanta rapper T.I., but it was certainly an impressive comeback for this revolutionary pop icon. Before giving reviews of the album, Jim and Greg discuss other late-career comebacks. In the '90s the Grateful Dead found a new audience with their only Top 40 song, "Touch of Grey." Santana is another artist whose first couple of albums went platinum, but did not find further success until 1999's Supernatural. That album, which paired the guitarist with contemporary pop artists like Rob Thomas, Wyclef Jean and Everlast, sold 15 million copies. Clive Davis tried this same approach with Prince on the album Rave Un2 the Joy Fantastic, but the results were not as, um, fantastic. Other late career successes include Eric Clapton, Bonnie Raitt, and most recently, Mariah Carey. So is 3121 an artistic comeback as well as a commercial one? For Jim, it is not the achievement that Prince's earlier albums were, but still merits a Buy It rating. Greg is not so kind. There are a handful of tracks that are worth sampling, but this critic only suggests you Burn It.
Go to episode 19
featured songs
Featured Songs
Grateful Dead, Truckin', American Beauty, Warner Bros., 1970
Grateful Dead, Box of Rain (Live), Fare Thee Well Show (07/03/15), N/A, 2015
Grateful Dead, Mindbender (Confusion's Prince), Birth of the Dead, Rhino, 2003
Grateful Dead, Beat It On Down the Line, The Grateful Dead, Warner Bros., 1967
Grateful Dead, That's It for the Other One, Anthem of the Sun, Warner Bros., 1968
Grateful Dead, Dark Star, Live/Dead, Warner Bros., 1969
Grateful Dead, Dire Wolf, Workingman's Dead, Warner Bros., 1970
Grateful Dead, Uncle John's Bands, Workingman's Dead, Warner Bros., 1970
Grateful Dead, Box of Rain, American Beauty, Warner Bros., 1970
Grateful Dead, Cumberland Blues, Europe '72, Warner Bros., 1972
Grateful Dead, Turn On Your Lovelight, Dick's Picks Volume 4, Grateful Dead, 1996
Grateful Dead, Dark Star, Road Trips Volume 4 Number 3, Rhino, 2011
Grateful Dead, Terrapin Station, Terrapin Station, Arista, 1977
Grateful Dead, Terrapin Station (Live), To Terrapin: Hartford '77, Rhino, 2009
Grateful Dead, Feel Like a Stranger, Go to Heaven, Arista, 1980
Grateful Dead, Touch of Grey, In the Dark, Arista, 1987
Grateful Dead, Drums, Space (Live), Live at Soldier Field (07/09/95), N/A, 1995
Grateful Dead, Brokedown Palace, American Beauty, Warner Bros., 1970
Grateful Dead, Comes a Time, Live at War Memorial Auditorium (05/09/77), N/A, 1997
Grateful Dead, Morning Dew, 30 Trips Around the Sun, Rhino, 2015
Grateful Dead, Cold Rain and Snow, The Grateful Dead, Warner Bros., 1967
Grateful Dead, Can't Come Down, Birth of the Dead, Rhino, 2003
Grateful Dead, Casey Jones, Workingman's Dead, Warner Bros., 1970
Grateful Dead, Sugar Magnolia, American Beauty, Warner Bros., 1970
Grateful Dead, St. Stephen, Live/Dead, Warner Bros., 1969
Grateful Dead, Viola Lee Blues, Dick's Picks Volume 8, Grateful Dead, 1997
Vince Staples, Lift Me Up, Summertime '06, Def Jam Recordings, 2015
Vince Staples, Summertime, Summertime '06, Def Jam Recordings, 2015
The Weeknd, Can't Feel My Face, Can't Feel My Face (Single), Republic, 2015
Lady Gaga, Telephone (Featuring Beyoncé), The Fame Monster, Interscope, 2009
The Foo Fighters, Everlong (Acoustic), Greatest Hits, RCA, 2009
Wilco, EKG, Star Wars, dBpm, 2015
Wilco, Where Do I Begin, Star Wars, dBpm, 2015
Brian Eno, Dieter Moebius, Hans-Joachim Roedelius, Broken Head, After the Heat, Sky Records, 1978
Go to episode 505
Featured Songs
The Band, The Night They Drove Old Dixie Down, The Band, Capitol, 1969
The Band, Don't Do It, Rock of Ages, Capitol, 1972
Motorhead, I'm the Doctor, Iron Fist, Bronze, 1982
Leadbelly, Ain't it a Shame to go Fishing on Sunday, Leadbelly's Last Sessions, Smithsonian Folkways, 1994
Fred Astaire, The Way You Look Tonight, The Astaire Story, UMG, 1953
The Jaguars, The Way You Look Tonight, The Way You Look Tonight (single), Ardl, 1956
Loudon Wainwright III, Daughter, Strange Weirdos, Concord, 2007
Loudon Wainwright III, The Doctor, History, Charisma, 1992
Little Feat, Rock and Roll Doctor, Feats Don't Fail Me Now, Warner Bros., 1974
Grateful Dead, Touch of Grey, In the Dark, Arista, 1987
Bluebells, Cath, Sisters, London, 1984
Mediaeval Baebes, Return of the Birds, Mirabilis, Nettwerk, 2005
Van Halen, Somebody Get Me a Doctor, Van Halen II, Warner Bros., 1979
Delta Spirit, Home, Delta Spirit, Rounder, 2012
Delta Spirit, Trashcan, Ode to Sunshine, Rounder, 2007
Delta Spirit, Empty House, Delta Spirit, Rounder, 2012
Heartless Bastards, Marathon, Arrow, Partisan, 2012
Heartless Bastards, Gotta Have Rock and Roll, Arrow, Partisan, 2012
Heartless Bastards, Parted Ways, Arrow, Partisan, 2012
The Avalanches, Frontier Psychiatrist, Since I Left You, Modular, 2000
Jack White, Sixteen Saltines, Blunderbuss, Third Man, 2012
Jack White, Hip (Eponymous) Poor Boy, Blunderbuss, Third Man, 2012
Jack White, I'm Shakin', Blunderbuss, Third Man, 2012
Laurel Halo, Hater, Blondes, RVNG, 2012
R.E.M., The Sidewinder Sleeps Tonight, Automatic for the People, Warner Bros., 1992
Jerry Garcia Band, Dear Prudence, Jerry Garcia Band, Arista, 1991
Tony Bennett, Rags to Riches, MTV Unplugged: Tony Bennett, Columbia, 1994
Happy Mondays, Hallelujah (Club Mix), Hallelujah, Factory, 1989
Go to episode 335