Results for Tom Jones
reviews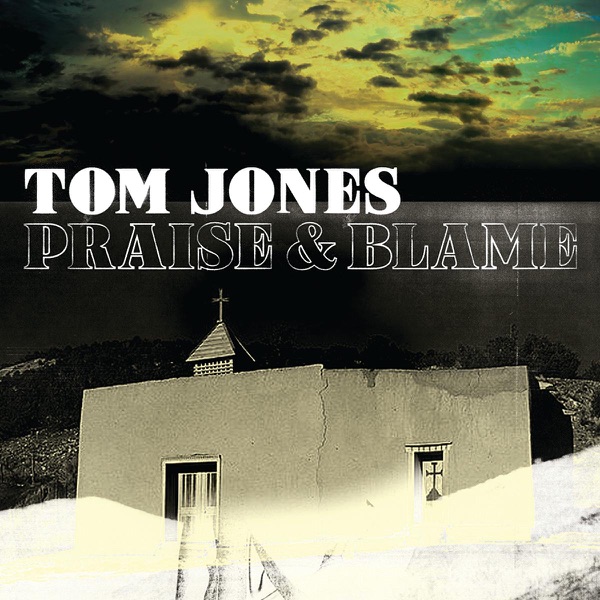 Praise and Blame available on iTunes
Tom Jones Praise and Blame
Tom Jones has been loosening knickers for half a century. Now he's back with a more"serious"album called Praise and Blame, but Jim and Greg wish he was still pushing the feel good hits. Following in the path of late career comebacks like Johnny Cash and Neil Diamond, Jones lends his baritone to classic blues and folk covers. The voice is still there, Jim admits, but with it none of the camp or smarm. Greg doesn't find these renditions authentic, and wishes Jones would just embrace his persona. Praise and Blame gets a double Trash It.
Go to episode 246
news
Music News
After recovering from the intense musical spectacle at this year's Superbowl, viewers were ready for the Grammy Awards. But, it seems 11% less viewers were ready. Those that tuned in witnessed Beck's surprise win for Album of the Year and the coronation of Sam Smith as pop music's new prince. But, they also had to sit through an out-of-left field tribute to ELO and bizarre performance pairings including Jessie J and Tom Jonesand Ed Sheeran and Herbie Hancock.
As always, Jim and Greg note that the collection of Grammy-winning tunes and albums does not provide an accurate picture of what was really the best of 2014. A better barometer has always been the Village Voice Pazz & Jop Poll of critics. This year's list includes D'Angelo, St. Vincent and even Taylor Swift. An even better barometer? Sound Opinions' Best Albums of 2014, of course!
Go to episode 481
featured songs
Featured Songs
John Lennon, Oh Yoko, Imagine, Apple/EMI, 1971
Lady Gaga, Bad Romance, The Fame Monster, Streamline/Konlive/Cherrytree/Interscope, 2009
Wyclef Jean, If I Was President, If I Was President (single), Sony/BMG, 2008
The Doobie Brothers, Black Water, What Were Once Vices Are Now Habits, Warner Bros., 1974
Harlem, Friendly Ghost, Hippies, Matador, 2010
Drivan, Lat Det Va, Disko, Smalltown Supersound, 2010
Crystal Castles, Celestica, Crystal Castles II, Fiction, 2010
Crystal Castles, Baptism, Crystal Castles II, Fiction, 2010
The Bewitched Hands on the Top of Our Heads, Out of Myself, Hard To Cry EP, Sony, 2010
Sweet Apple, Do You Remember, Love and Desperation, Tee Pee Records, 2010
The Ruiners, Love Hate Eat Me Alive, Happy Birthday Bitch, Pravda, 2010
Endless Boogie, Empty Eye, Full House Head, No Quarter, 2010
Endless Boogie, Tarmac City, Full House Head, No Quarter, 2010
David Singer and the Sweet Science, Silicon, Arrows, The Sweet Science, 2010
Tom Jones, What Good Am I?, Praise and Blame, Island, 2010
Tom Jones, Burning Hell, Praise and Blame, Island, 2010
Tom Jones, It's Not Unusual, Along Came Jones, Decca, 1965
The Drifters, Answer the Phone, I'll Take You Where the Music's Playing, Atlantic, 1965
Blur, Parklife, Parklife, SBK, 1994
Buddy Guy, First Time I Met The Blues, I Got My Eyes On You (single), Chess, 1960
Go to episode 246
Featured Songs
Queensryche, Operation: Mindcrime, Operation: Mindcrime, EMI, 1988
Abbey Lincoln, The World Is Falling Down, The World Is Falling Down, Verve, 1990
Abbey Lincoln, Driva Man, We Insist! Max Roach's Freedom Now Suite, Candid Records, 1960
T. Rex, Jeepster, Electric Warrior, Reprise, 1971
T. Rex, Ride A White Swan, The Essential Collection, Polygram, 2000
T. Rex, Get It On, Electric Warrior, Reprise, 1971
T. Rex, Lean Woman Blues, Electric Warrior, Reprise, 1971
T. Rex, Monolith (work in progress), Electric Warrior, Commercial Marketing, 2001
T. Rex, Get It On (work in progress), Electric Warrior, Commercial Marketing, 2001
T. Rex, Mambo Sun, Electric Warrior, Reprise, 1971
T. Rex, Girl, Electric Warrior, Reprise, 1971
T. Rex, The Motivator, Electric Warrior, Reprise, 1971
T. Rex, Life's A Gas, Electric Warrior, Reprise, 1971
T. Rex, Rip Off, Electric Warrior, Reprise, 1971
T. Rex, Cosmic Dancer, Electric Warrior, Reprise, 1971
John Mellencamp, Coming Down The Road, No Better Than This, Rounder Records, 2010
John Mellencamp, No Better Than This, No Better Than This, Rounder Records, 2010
Sex Bob-Omb, We Are Sex Bob-Omb, Scott Pilgrim Vs. The World, ABKCO Records, 2010
Sex Bob-Omb, Garbage Truck, Scott Pilgrim Vs. The World, ABKCO Records, 2010
Four Tet and Mala, Don't Let Me Go, single, Soul Jazz, 2010
Lou Reed, New York Telephone Conversation, Transformer, RCA, 1972
The Protomen, Father of Death, Act 2: The Father of Death, Soundmachine, 2009
Crystal Castles, Vietnam, Crystal Castles II, Fiction, 2010
Tom Jones, Burning Hell, Praise and Blame, Island, 2010
Go to episode 247
Featured Songs
Parliament, Flash Light, Funkentelechy Vs. The Placebo Syndrome, Casablanca, 1977
Wendy Carlos, Two-Part Invention in F, Switched-On Bach, Columbia, 1968
Wendy Carlos, Two-Part Invention in B flat, Switched-On Bach, Columbia, 1968
The Monkees, Daily Nightly, Pisces, Aquarius, Capricorn & Jones Ltd., Rhino, 2007 (originally released 1967)
Kraftwerk, Autobahn, Autobahn, Vertigo, 1974
Emerson, Lake & Palmer, Tank, Emerson, Lake & Palmer, Island, 1970
Brian Eno, Julie With…, Before and After Science, Polydor, 1977
Stevie Wonder, Living For The City, Innervisions, Tamla, 1973
Die Doraus und Die Marinas, Fred vom Jupiter, Blumen Und Narzissen, Ata Tak, 1981
Perrey & Kingsley, The Savers, Kaleidoscopic Vibrations, Vanguard, 1967
Richard Hayman, The Look of Love, Genuine Electric Latin Love Machine, Command, 1969
The Moog Cookbook, Black Hole Sun, The Moog Cookbook, Restless, 1996
Return To Forever, Beyond The Seventh Galaxy, Where Have I Known You Before, Polydor, 1974
Emerson, Lake & Palmer, Lucky Man, Emerson, Lake & Palmer, Island, 1970
Tubeway Army, Are 'Friends' Electric, Replicas, Atco, 1979
Beastie Boys, Sabrosa, Ill Communication, Capitol, 1994
Kinky, Minotauro, Atlas, Nettwerk, 2003
Fred Wesley, Blow Your Head, Damn Right I Am Somebody, People, 1974
Herbie Hancock, Chameleon, Head Hunters, Columbia/Legacy, 1997
Stereolab, Les Yper Sound, Emperor Tomato Ketchup, Elektra, 1996
P.R. Computer, Az Inga (The Pendulum), P.R. Computer, Start, 1983
Kurt Cobain, And I Love Her, Montage of Heck: The Home Recordings, Universal, 2015
Kurt Cobain, The Yodel Song, Montage of Heck: The Home Recordings, Universal, 2015
The 27 Various, The Gormleys Will Miss Me, Hi., Susstones, 1987
Talking Heads, Girlfriend is Better, Speaking in Tongues, Sire, 1983
The Replacements, Answering Machine, Let It Be, Twin/Tone, 1984
Bob Dylan, I'm a Fool to Want You, Shadows in the Night, Columbia, 2015
Tom Jones, My Way, Greatest Songs, Curb, 1995
Grimes, California, Art Angels, 4AD, 2015
The Warm Ones (feat. Jeanine O'Toole), Small Spies, Sprezzatura, self-released, 2009
Go to episode 522