Results for Tim Commerford
interviews
Tom Morello
Many fans know Tom Morello through his electric guitar innovations in Rage Against the Machine and Audioslave. So it was a surprise to hear he had unplugged and donned a new guise as The Nightwatchman. The Chicago native has a new solo album out called One Man Revolution, and during a visit home he stopped by the Sound Opinions studio to show off his new incarnation. During his discussion with Jim and Greg it starts to make more sense why the famed electric guitarist would go acoustic. Tom has always been a fan of folk rockers like Woody Guthrie and Bob Dylan. And, the one man + guitar formula lends itself to the political content Tom has always been known for.
Tom explains that he was seeking a political and musical outlet that would fulfill that side of his personality. The hard rocking side gets fulfilled by the arena rock group Audioslave. However, Tom reveals that the band might be no more. He and Audioslave frontman Chris Cornell were both in Chicago at the same time, but haven't communicated in a while. Luckily friend and producer Rick Rubin encouraged Tom to branch out on his own with this record. And of course, Jim notes that the guitarist always has a political career to fall back on. Like his mother Mary Morello, Tom has always been a social activist. He also worked for Senator Alan Cranston for a number of years.
One person Tom Morello did hook up with while he was in town is fellow Rage Against the Machine member Zack de la Rocha. The Rage frontman joined Morello in a couple of protest rallies in support of low-wage immigrant farmworkers. And of course, as fans have been anticipating, the two will appear with Tim Commerford and Brad Wilk for Rage Against the Machine's first performance in seven years at this weekend's Coachella Music Festival. For a sneak preview, check out Morello's rendition of the band's song "Guerrilla Radio," as well as an exclusive bonus track.
Go to episode 74
reviews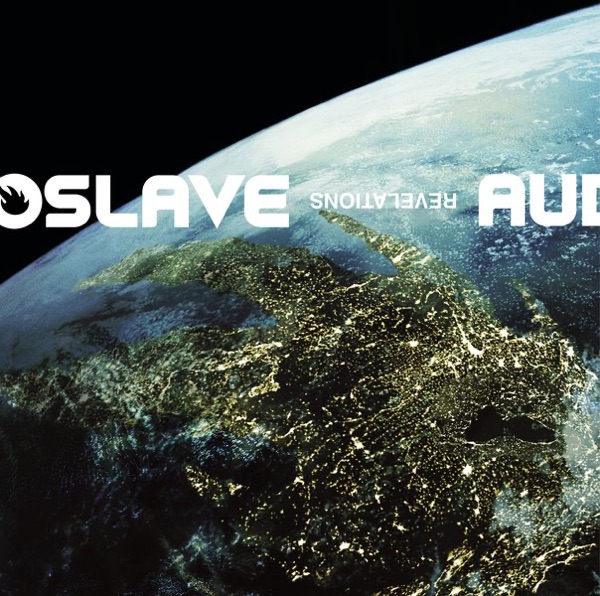 Revelations available on iTunes
Audioslave Revelations
Audioslave, the best-selling rock act of the decade, released its third album this week. The band is composed of remnants of successful '90s bands: Lead singer Chris Cornell, formerly of Soundgarden, is joined by Rage Against the Machine's Tim Commerford, Brad Wilk, and super-guitarist/activist Tom Morello. Jim and Greg are both big fans of Morello as a person and a musician, but they can't find much redeeming about Audioslave. At least on this album, Revelations, there appears to be an effort to politicize the music's content. However, it still lacks substance, and the music itself is formulaic. Both hosts give Revelations a Trash It. In fact, Jim says if he had four copies, he'd trash all of them. Greg adds that there's only one revelation here—"that this band is really bad."
Go to episode 39