Results for Thunder, Lightning, Strike
interviews
Top Albums of 2005
The"Best Records"list: It's"a sacred thing"in pop music fandom, says Jim, requiring a discerning ear and laser-like focus. Thankfully, our hosts are here to help. After sifting through hundreds of records, and countless days spent listening (perhaps to the discontent of their wives), they've managed to pick out their absolute favorites. Here's what Jim and Greg say they'll still be listening to in 2006.
Go to episode 2
reviews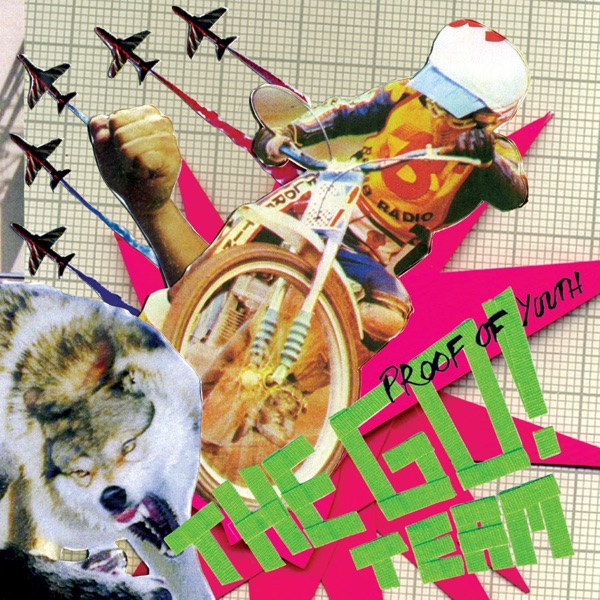 Proof of Youth available on iTunes
The Go! Team Proof of Youth
Brighton, England sextet The Go! Team also released an album this month called Proof of Youth. Jim and Greg first became aware of the group after they performed at the Intonation Music Festival in 2005 and released their debut Thunder, Lightning, Strike. This sophomore effort follows the same exuberant formula, pairing cheerleading-style vocals with samples and horns. Greg thinks they borrow much of their aesthetic from Public Enemy, but the key difference is production. While the hip hop group provided great beats and a heavy bottom, the Go! Team album was very hard for Greg to listen to — very tinny, no bottom, and like a second rate Public Enemy recording. He gives it a Trash It. Jim couldn't disagree more. He finds their high-energy performance totally fresh and irresistible. Proof of Youth has been making Jim smile since the first time he listened to it, so he gives it a Buy It.
Go to episode 96
featured songs
Featured Songs
Whitney Houston, I Wanna Dance With Somebody (Who Loves Me), Whitney, Arista, 1987
Aretha Franklin, How I Got Over, Amazing Grace, Atlantic, 1972
Wire, Ex Lion Tamer, Pink Flag, Harvest, 1977
Wire, Mannequin, Pink Flag, Harvest, 1977
Wire, Used To (Live on Sound Opinions), Chairs Missing, Harvest, 1978
Wire, The 15th, 154, Harvest, 1979
Wire, Ahead, The Ideal Copy, Mute Records, 1987
Wire, Split Your Ends (Live on Sound Opinions), Wire, Pink Flag, 2015
Wire, Joust & Jostle (Live on Sound Opinions), Wire, Pink Flag, 2015
Wire, Blogging, Wire, Pink Flag, 2015
Blackalicious, Blacka, Imani Vol. 1, OGM, 2015
Blackalicious, Escape, Imani Vol. 1, OGM, 2015
Low, Gentle, Ones and Sixes, Sub Pop, 2015
Low, The Innocents, Ones and Sixes, Sub Pop, 2015
The Go! Team, Feel Good By Numbers, Thunder, Lightning, Strike, Memphis Industries, 2004
Language City, Wolf Parade, At Mount Zoomer, Sub Pop, 2008 (0:21)
Jeannie C. Riley, Harper Valley P.T.A., Harper Valley P.T.A. (Single), Plantation, 1968
Bobby Rydell, Swingin' School, Swingin' School (Single), Cameo, 1960
Barenaked Ladies, What a Good Boy, Gordon, Reprise, 1992
Go to episode 512