Results for The Weeknd
reviews
Beauty Behind the Madness available on iTunes
The Weeknd Beauty Behind the Madness
Canadian R&B artist Abel Tesfaye spent several years as a mysterious underground phenomenon, releasing acclaimed EPs for free under the name of The Weeknd. After guesting on songs by his friend Drake, he's now become a star, selling out arenas behind his new album Beauty Behind the Madness. The Weeknd is a major voice in the new wave of neo-soul along with Frank Ocean, FKA Twigs, and Solange. Jim thinks his musical ability is undeniable, particularly in the moments when he is reinterpreting the sound and vulnerability of Michael Jackson. Yet on the more R. Kelly-inspired half of the album, Jim feels The Weeknd crosses the line from sexiness into lewdness, so he can't give the album more than a Try It. Greg agrees the sexual content of the lyrics is troubling, but believes Tesfaye is self-aware and ultimately critical of the attitudes his character expresses. The album represents a huge step forward musically, thanks in part to master pop producer Max Martin who managed to add hooks without watering down the darkness. Greg says Beauty Behind the Madness is a Buy It.
Go to episode 510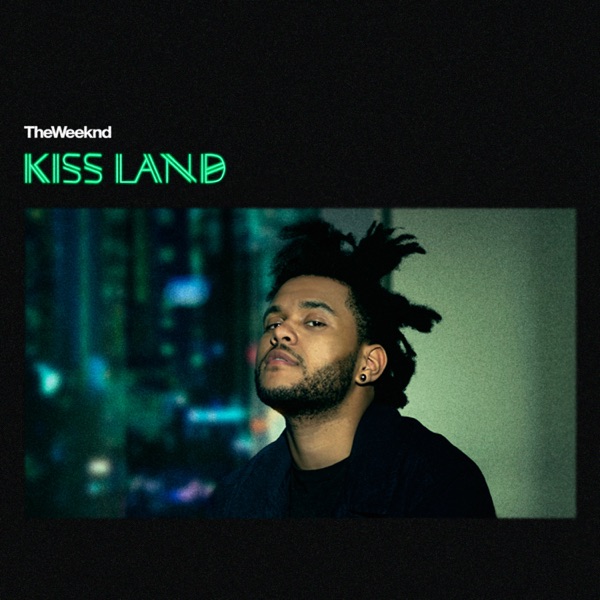 Kiss Land available on iTunes
The Weeknd Kiss Land
The Weeknd, aka Abel Tesfaye, has released his first studio album called Kiss Land. It comes after a series of successful self-released mixtapes. Jim continues to be fascinated by this artist's soulful"ennui"and recommends you Buy It. Greg, on the other hand, thinks Drake's doing this style better. Tesfaye switched producers, possibly in an effort to be more commercial. But what it really is, is less interesting. He says Burn It.
Go to episode 410
Echoes of Silence available on iTunes
The Weeknd Echoes of Silence
Canadian musician and producer Abel Tesfaye, otherwise known as The Weeknd, is emerging out of the underground after the release of three acclaimed mixtapes. Those free albums earned him a Polaris nomination and the support of fellow countryman Drake. Jim includes The Weeknd in the great tradition of unnerving strange R&B (Marvin Gaye, D'Angelo). He is an interesting vocalist, but on this recent free mixtape Echoes of Silence, the real reason to listen is the music, which blends R&B with industrial and trip-hop influences. Greg agrees, noting that Echoes is not the best of the 3 releases, but certainly worth a listen. He uses his voice to play against type and really draws you into the dark lyrical content. Both Jimand Greg say Buy It, but luckily, you don't have to.
Go to episode 320
Settle available on iTunes
Disclosure Settle
With their 2013 release Settle, the British electronic duo Disclosure seemed destined to take EDM and mainstream pop by storm. They certainly pushed Sam Smith into the stratosphere. Then came a successful collaboration with Mary J. Blige on 2014's The London Sessions. But, Jim and Greg were disappointed to hear the new album Caracal is something of a let down. It's more song-focused, but also more star-focused with guest vocals by Lorde and The Weeknd. Jim and Greg have heard better from Howard and Guy Lawrence and these guest stars. Caracal gets a double Trash It.
Go to episode 514
Black Panther available on iTunes
Kendrick Lamar & Anderson Paak & the Weeknd & SZA & Vince Staples Black Panther
The film Black Panther has broken all sorts of box office records, but its the soundtrack that has caught Jim and Greg's attention. Helmed by Kendrick Lamar, the album features a stars like SZA, the Weeknd and Anderson Paak; but Greg notes that lesser known artists like singer Jorja Smith and South African rapper Yugen Blakrock are"the real revelation"here. Greg says Blakrock goes toe to toe and holds her own against Vince Staples on Opps. He adds that producer Sounwave contributes a"haunted"Carribean sound. Jim loves the "musical variety: R&B, rap, afro soul, and South African pop. He notes that though the album isn't as closely connected to the film as Curtis Mayfield's 1972 classic Super Fly, it is "a wonderful companion to the film". Jim and Greg give the album a double Buy It.
Go to episode 640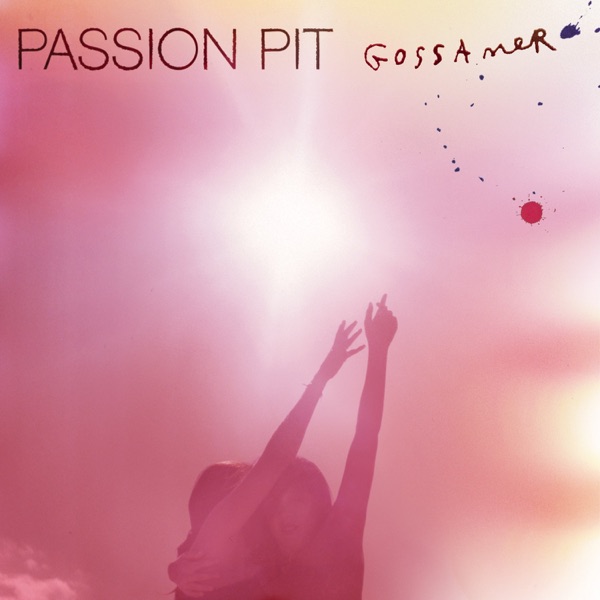 Manners available on iTunes
Passion Pit Manners
Michael Angelakos, the laptop wizard behind electropop band Passion Pit, first made a splash on MySpace in 2008 with the hit "Sleepyhead." He released his debut album, Manners, the next year. Since then we haven't heard much from him. Passion Pit's new sophomore effort, Gossamer, was in the works for some time, and Angelakos recently posted on the band's website that he was calling off performances in July in order to deal with mental health problems. Mental health issues, the stresses of maintaining a marriage, and economic decline all make up the rather dark background of Gossamer, an album that masquerades as a lighthearted dance record. For Jim and Greg, that contrast of light and dark is all too good. Jim says Angelakos's lyrics wouldn't be out of place on a soul album. He includes Passion Pit as part of a movement of weird soul geniuses (Frank Ocean and The Weeknd are also among them) making heart-felt epics in their bedrooms. Both Jim and Greg agree this is a deep record worth spending some time with. Another double Buy It.
Go to episode 348
Devotion available on iTunes
Jessie Ware Devotion
UK singer Jessie Ware has slowly been making her way stateside, first with buzz from tracks like "Wildest Moments" and then with a U.S. tour. Now her album Devotion is getting a proper American release with bonus tracks. Greg loves the shadow play of her vocals and chiming keyboards and hears a little reggae in the mix. But for him the key is restraint, with Jessie demonstrating that it's a choice, not a limitation. She can belt it when needed, but overall it's a beautiful, subtle record. Jim loves the new R&B palette and is excited by this trend that also includes The Weeknd and Rhye. Devotion gets a double Buy It.
Go to episode 388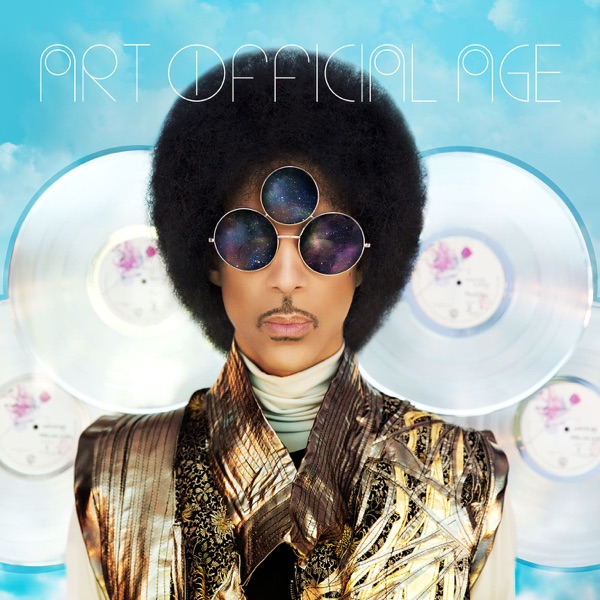 Art Official Age available on iTunes
Prince Art Official Age
More than fifteen years after a dramatic falling out with Warner Bros. Records, Prince and the WB are once again reunited. To celebrate the occasion, The Purple One has released not one, but two full-length studio albums. Jim thinks the first record, Art Official Age, is a bloated, science fiction-tinged concept album that borrows too liberally from artists like Led Zeppelin, Janelle Monae, and even Crosby, Stills and Nash. Fans of Prince will probably love it, but Jim's finds it to be mostly filler from a once brilliant artist: Trash It. Greg disagrees, as he thinks this is some of Prince's best material in 20 years. On Art Official Age, Prince creates a rich, layered world of sound where he's free to embody a variety of eccentric and electric musical personalities. And despite Prince being 56-years old, the album's energy stands up next to contemporary R&B auteurs like Frank Ocean and The Weeknd. Greg says Buy It.
Go to episode 462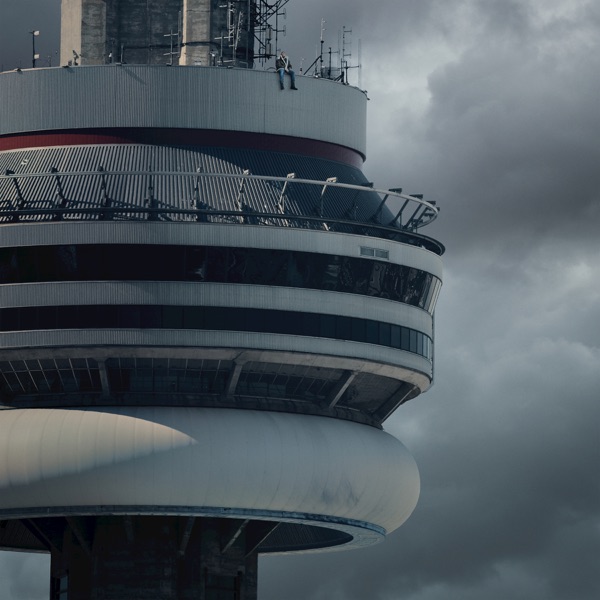 Views available on iTunes
Drake Views
After much anticipation, rapper Drake has finally released his fourth album, Views. Over the past six years, the Canadian artist has risen to the top of the commerical rap genre, releasing four albums and several mixtapes, all of which have gone platinum. Jim takes issue with the album's subject matter, with Drake frequently complaining about the perks of his superstardom. Aside from that, he thinks Drake has yet to take his 808s & Heartbreak-inspired music to another level, something contemporaries The Weeknd and Frank Ocean have managed successfully. Greg agrees, though he acknowledges that Drake's earlier material was pretty effective. Ultimately, Greg thinks we've already heard this Drake album and he's capable of more. That's a double Trash It for Views.
Go to episode 547
news
Music News
Jay Z just launched his music streaming service, Tidal, to the public. Kanye West, Madonna and Daft Punk were just a few of the artists who attended a press conference to announce their support for the service. According to emphatic speaker Alicia Keys, Tidal's mission is to give artists more control over how their music is distributed while taking some of the authority out of the hands of tech companies. The basic monthly fee is $9.99, while the premium, hi-fi subscription is $19.99. It will be interesting to see how the service will compete with giants like Spotify and Beats, or fellow artist Garth Brooks' brand Ghost Tunes.
This year Lollapalooza Festival is being anchored by a Beatle. Paul McCartney is one of the Lolla 2015 headliners, which also includes Metallica, Florence + the Machine, Sam Smith, Alabama Shakes and The Weeknd. This will be McCartney's first stint at Lollapalooza, though he previously played at Bonnaroo in 2013.
In other festival news, if you're planning on getting a pass, don't bring your selfie stick. Lollapalooza and Coachella have banned the photographic aids from the grounds as the monopods often block the views of other concertgoers and could be potentially dangerous. However rest assured, you can still take pictures and selfies as long as you use your arms like a normal person.
Go to episode 488
featured songs
Featured Songs
Miley Cyrus, The Floyd Song (Sunrise), Miley Cyrus and her Dead Petz, Smiley Miley Inc., 2015
Fatboy Slim, Punk to Funk, Better Living Through Chemistry, Skint, 1996
Pink Floyd, Mother, The Wall, Harvest, 1979
Bully, Milkman, Milkman (Single), Columbia, 2014
Ace of Base, The Sign, The Sign, Arista, 1993
Bully, Brainfreeze (Live on Sound Opinions), Feels Like, Columbia, 2015
The Police, Roxanne, Roxanne (Single), A&M, 1978
Bully, Reason, Feels Like, Columbia, 2015
Hole, Doll Parts, Live Through This, DGC, 1994
Nirvana, In Bloom, Nevermind, DGC, 1991
Bully, Trying (Live on Sound Opinions), Feels Like, Columbia, 2015
Bully, Sharktooth, Feels Like, Columbia, 2015
Bully, I Remember (Live on Sound Opinions), Feels Like, Columbia, 2015
Bully, Picture, Feels Like, Columbia, 2015
Bully, Bully (Live on Sound Opinions), Feels Like, Columbia, 2015
Bully, Too Tough, Feels Like, Columbia, 2015
The Weeknd, Can't Feel My Face, Can't Feel My Face (Single), Republic, 2015
The Weeknd, In the Night, Beauty Behind the Madness, Republic, 2015
Yo La Tengo, Friday I'm in Love, Stuff Like That There, Matador, 2015
Yo La Tengo, I Can Feel the Ice Melting, Stuff Like That There, Matador, 2015
Shelley Fabares, Telephone (Won't You Ring), Telephone (Won't You Ring) (Single), Colpix, 1962
The Isley Brothers, For the Love of You, Pts. 1 & 2, The Heat is On, Epic, 1975
Seals & Crofts, Get Closer, Get Closer, Warner Bros., 1976
The Faces, Ooh La La, Ooh La La, Warner Bros., 1973
The Small Faces, Tin Soldier (Live), Here Comes the Nice Box Set, Snapper Classics, 2014
Go to episode 510
Featured Songs
Goose Island Credit Music: Pure Sunray,"Caramel,"Pure Sunray, 2013
Sinéad O'Connor, Nothing Compares 2 U, I Do Not Want What I Haven't Got, Parlophone, 1990
Drake (feat. Sampha), Too Much, Nothing Was the Same, Cash Money, 2013
Miley Cyrus, Wrecking Ball, Bangerz, RCA, 2013
Badfinger, Baby Blue, Straight Up, Apple, 1971
The Smiths, Ask, Ask (Single), Rough Trade, 1986
Justin Timberlake, Take Back the Night, The 20/20 Experience—2 of 2, RCA, 2013
Justin Timberlake, Gimme What I Don't Know (I Want), The 20/20 Experience—2 of 2, RCA, 2013
RJD2, Her Majesty's Socialist Request, More Is Than Isn't, RJ's Electrical Connections, 2013
Franz Ferdinand, Right Action, Right Thoughts, Right Words, Right Action, Domino, 2013
Franz Ferdinand, Love Illumination, Right Thoughts, Right Words, Right Action, Domino, 2013
Franz Ferdinand, Fresh Strawberries, Right Thoughts, Right Words, Right Action, Domino, 2013
The Weeknd, Adaptation, Kiss Land, Republic, 2013
The Weeknd, Belong to the World, Kiss Land, Republic, 2013
Haim, Forever, Days Are Gone, Columbia, 2013
Haim, If I Could Change Your Mind, Days Are Gone, Columbia, 2013
The Juan Maclean, Feel Like Movin', Feel Like Movin' (Single), DFA, 2013
Elvis Costello and The Roots, Walk Us Uptown, Wise Up Ghost, Blue Note, 2013
Elvis Costello and The Roots, Refuse To Be Saved, Wise Up Ghost, Blue Note, 2013
Morcheeba, Part of the Process, Big Calm, EastWest, 1998
Chromeo, Call Me Up, Fancy Footwork, Vice, 2007
The Jayhawks, Waiting for the Sun, Hollywood Town Hall, American, 1992
Mission of Burma, That's When I Reach For My Revolver, Signals, Calls, and Marches, Matador, 1981
Wax Idols, When It Happens, Discipline & Desire, Slumberland, 2013
Savages, Husbands, Silence Yourself, Matador, 2013
Go to episode 410
Featured Songs
Grateful Dead, Truckin', American Beauty, Warner Bros., 1970
Grateful Dead, Box of Rain (Live), Fare Thee Well Show (07/03/15), N/A, 2015
Grateful Dead, Mindbender (Confusion's Prince), Birth of the Dead, Rhino, 2003
Grateful Dead, Beat It On Down the Line, The Grateful Dead, Warner Bros., 1967
Grateful Dead, That's It for the Other One, Anthem of the Sun, Warner Bros., 1968
Grateful Dead, Dark Star, Live/Dead, Warner Bros., 1969
Grateful Dead, Dire Wolf, Workingman's Dead, Warner Bros., 1970
Grateful Dead, Uncle John's Bands, Workingman's Dead, Warner Bros., 1970
Grateful Dead, Box of Rain, American Beauty, Warner Bros., 1970
Grateful Dead, Cumberland Blues, Europe '72, Warner Bros., 1972
Grateful Dead, Turn On Your Lovelight, Dick's Picks Volume 4, Grateful Dead, 1996
Grateful Dead, Dark Star, Road Trips Volume 4 Number 3, Rhino, 2011
Grateful Dead, Terrapin Station, Terrapin Station, Arista, 1977
Grateful Dead, Terrapin Station (Live), To Terrapin: Hartford '77, Rhino, 2009
Grateful Dead, Feel Like a Stranger, Go to Heaven, Arista, 1980
Grateful Dead, Touch of Grey, In the Dark, Arista, 1987
Grateful Dead, Drums, Space (Live), Live at Soldier Field (07/09/95), N/A, 1995
Grateful Dead, Brokedown Palace, American Beauty, Warner Bros., 1970
Grateful Dead, Comes a Time, Live at War Memorial Auditorium (05/09/77), N/A, 1997
Grateful Dead, Morning Dew, 30 Trips Around the Sun, Rhino, 2015
Grateful Dead, Cold Rain and Snow, The Grateful Dead, Warner Bros., 1967
Grateful Dead, Can't Come Down, Birth of the Dead, Rhino, 2003
Grateful Dead, Casey Jones, Workingman's Dead, Warner Bros., 1970
Grateful Dead, Sugar Magnolia, American Beauty, Warner Bros., 1970
Grateful Dead, St. Stephen, Live/Dead, Warner Bros., 1969
Grateful Dead, Viola Lee Blues, Dick's Picks Volume 8, Grateful Dead, 1997
Vince Staples, Lift Me Up, Summertime '06, Def Jam Recordings, 2015
Vince Staples, Summertime, Summertime '06, Def Jam Recordings, 2015
The Weeknd, Can't Feel My Face, Can't Feel My Face (Single), Republic, 2015
Lady Gaga, Telephone (Featuring Beyoncé), The Fame Monster, Interscope, 2009
The Foo Fighters, Everlong (Acoustic), Greatest Hits, RCA, 2009
Wilco, EKG, Star Wars, dBpm, 2015
Wilco, Where Do I Begin, Star Wars, dBpm, 2015
Brian Eno, Dieter Moebius, Hans-Joachim Roedelius, Broken Head, After the Heat, Sky Records, 1978
Go to episode 505