Results for the South
interviews
Spooner Oldham
Despite its location in a relatively obscure part of the South, Muscle Shoals, Alabama was home to some of the greatest studio musicians of the 1960's and 1970's. One of those pros was our guest Spooner Oldham, keyboardist and songwriter at FAME Studios. Spooner played piano and organ on hits like "Steal Away" by Jimmy Hughes and Percy Sledge's "When a Man Loves a Woman." Pretty soon, record executives from the North were sending artists down to record with the excellent house band at FAME. Spooner provided the drive behind Wilson Pickett's "Mustang Sally," and even rescued a stagnating Aretha Franklin session by coming up with the iconic keyboard line for "I Never Loved a Man (The Way I Love You)."
Along with his collaborator Dan Penn, Spooner Oldham wrote huge hits like "Cry Like a Baby" by The Box Tops and "I'm Your Puppet" by James & Bobby Purify. After leaving Muscle Shoals, he played with Neil Young, Bob Dylan, Bobby Womack, and more, and continues to perform with acts like Cat Power and Drive-By Truckers. In 1972, Spooner recorded his own album Pot Luck. It was largely forgotten except by cult record collectors, but now is being honored with an overdue reissue from Light in the Attic.
Go to episode 515
specials
Holiday Spectacular
There's a whole word of holiday music out in the universe besides the tired recordings you hear endlessly year after year. Nobody knows that better than holiday music collector and expert Andy Cirzan. Each year, Andy joins Jim and Greg for our Holiday Spectacular, sharing an hour of incredible unknown Christmas records he's picked up over years of scouring bargain bins throughout the country. This year, Andy leads us into the deep woods of the South to present rare country, bluegrass, and hillbilly Christmas songs from a bygone era.
As a special bonus, listeners are invited to download Andy Cirzan's accompanying holiday compilation for FREE at christmas.soundopinions.org. The mix will only be up until the end of 2015, so get it while the yule log is hot! And happy holidays from Sound Opinions!
Go to episode 525
reviews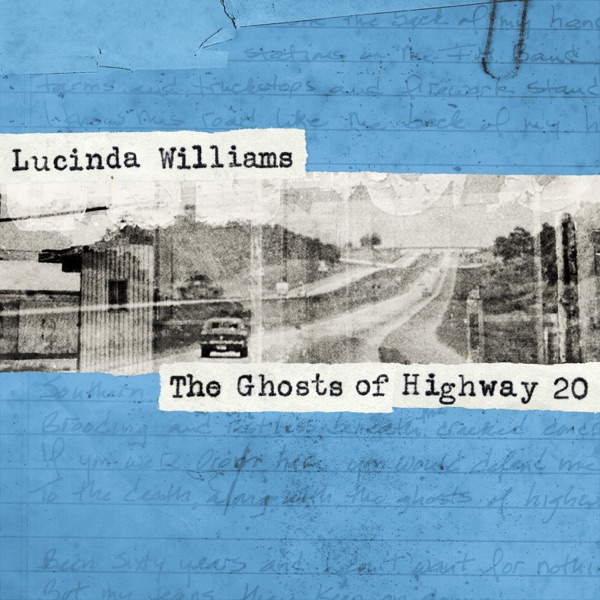 The Ghosts of Highway 20 available on iTunes
Lucinda Williams The Ghosts of Highway 20
Less than two years after releasing a double album, Lucinda Williams is back with another one: The Ghosts of Highway 20. The Louisiana-born singer/songwriter delivers an Americana travelogue, using Interstate 20 to document her life growing up in the South. The highway, which runs from Texas to South Carolina, serves as a geographic timeline with which Williams shares her memories, both pleasant and troubling. The ambitious album is comprised of 14 tracks, 11 of which surpass five minutes, and that initially seemed too long for Greg. Ultimately though, Greg was astounded by this album, especially by the instrumentation executed in large part by the guitar work of Bill Frisell and Greg Leisz. The music transports the listener to the South, where, as Greg puts it,"you can practically feel and see the mist rising up out of the cotton fields."While he would cut a couple tracks from this album, The Ghosts of Highway 20 is overall a Buy It for Greg.
Jim isn't bothered by the album's length. He loves the psychedelic sound produced by Liesz's pedal steel, as well as Williams' poignant recollection of good times and bad. There are several songs on the album dedicated to death, but her treatment of the subject is neither with dread nor loathing, but with acceptance. Jim was a skeptic of Williams for many years, but her recent work– particularly this album– has made him a believer. It's a Buy It for Jim as well.
Go to episode 532