Results for The Gossip
reviews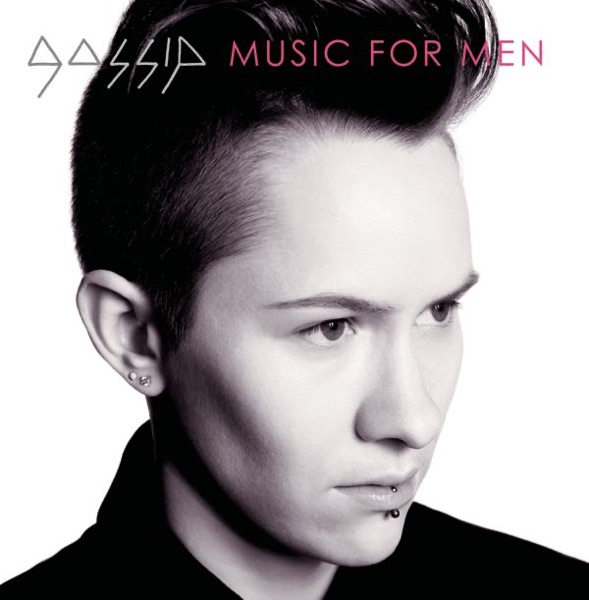 Music for Men available on iTunes
The Gossip Music for Men
Next up is a review of Music for Men, the major label debut from The Gossip. The underground trio is fronted by Beth Ditto, whom Jim describes as a feminist and gay activist, as well as a "Fat-Activist." Her onstage persona caught the attention of superstar producer Rick Rubin, who brought the band to Columbia. Unfortunately, as Greg relays, Rubin did the band no favors. The drumming sounds crisp and precise, but Ditto's voice has been stripped of its bluesy passion. A disheartened Jim agrees. If he weren't married, and Ditto weren't gay, Jim says he'd want to marry her. But you get none of her life force on this album. Both critics give Music for Men a Trash It.
Go to episode 201
lists
Buried Treasures
The early winter months may be a sleepy time for major-label record releases, but tons of great music is still hovering under the radar. Jim and Greg dig up some of their favorite "Buried Treasures" during this week's show. The latest installment of undiscovered gems include:
The Album Leaf, Into the Blue Again
The Paybacks, Love, Not Reason
The Gossip, Standing in the Way of Control
The Polyphonic Spree, Wait
The Memory Band, Apron Strings
Wild Carnations, Superbus
Tokyo Police Club, A Lesson in Time
Benjy Ferree, Leavin the Nest
Imogen Heap, Speak for Yourself
Emily Haines, Knives Don't Have Your Back
Espers, Espers II
Go to episode 60
Turkey Shoot 2009
Every year Jim and Greg celebrate Thanksgiving with the Sound Opinions Turkey Shoot. They take out the year's biggest musical turkeys-albums from normally great artists that fell flat. Hope you're hungry…here are six turkeys for your feast.
Go to episode 209
featured songs
Featured Songs
After the Fire, Der Kommissar, ATF, Epic Records, 1982
Boards of Canada, Happy Cycling, Music Has the Right to Children, Warp, 1998
The Beatles, Revolution, The Beatles: Rock Band, Harmonix, 2009
The Beatles, Rain, Paperback Writer (single), Capitol, 1966
The Beatles, Here Comes the Sun, The Beatles: Rock Band, Harmonix, 2009
The Beatles, Baby, You're A Rich Man, Magical Mystery Tour, Capitol, 1967
The Flaming Lips, Convinced of a Hex, Embryonic, Warner Bros., 2009
The Flaming Lips, I Can Be A Frog, Embryonic, Warner Bros., 2009
The Flaming Lips, See the Leaves, Embryonic, Warner Bros., 2009
The Gossip, Men In Love, Music for Men, Columbia, 2009
The Gossip, 8th Wonder, Music for Men, Columbia, 2009
Vitalic, Second Lives, Flashmob, PIAS, 2009
Drive-By Truckers, George Jones Talkin' Cell Phone Blues, The Fine Print: A Collection of Oddities and Rarities 2003-2008, New West, 2009
The Beatles, Paperback Writer, Paperback Writer (single), Capitol, 1966
Lily Allen, Take What You Take, Alright, Still, 2006
Go to episode 201