Results for The Black Eyed Peas
reviews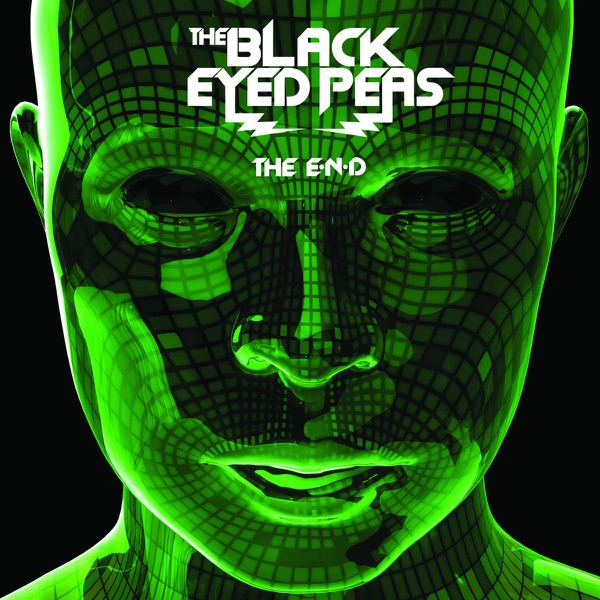 The E.N.D. available on iTunes
The Black Eyed Peas The E.N.D.
The Black Eyed Peas are hard to miss these days. After releasing a slew of hit albums and singles, they are back with The E.N.D. and its hit song "Boom Boom Pow." Jim was concerned that Will.I.Am had lost his touch after producing a number of failures for other artists. But the self-professed fan is happy to hear that the raps and beats are as silly as ever. He calls The E.N.D. a great summer album and gives it a Buy It. Greg compares the songs on this record to other frothy hits like "Who Let the Dogs Out." He admits the bubblegum formula is successful, but would never want to listen to an entire Black Eyed Peas album. He gives The E.N.D. a Trash It.
Go to episode 185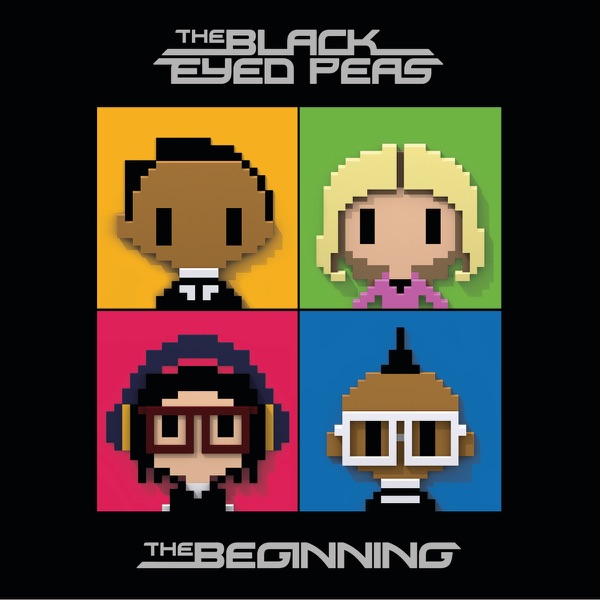 The Beginning available on iTunes
The Black Eyed Peas The Beginning
The Black Eyed Peas are one of the best selling artists of the past decade. And now they're starting over with The Beginning. But Jim and Greg can't see what's new or better. Jim is an admitted Peas fan, but what he loves about them – the humor, the pop pleasure – is lost on this album. So is singer Fergie, who Jim imagines must be saving her best stuff for another solo release. It breaks his heart, but Jim gives The Beginning a Trash It rating. Greg never understood the appeal of the Black Eyed Peas, but admits their songs are appropriate for rousing crowds. On this record, though, rapper/producer will.i.am is more of a hack than ever. He gives sampling a bad name, and doesn't even bother with the hooks. Greg seconds Jim's Trash It.
Go to episode 262
news
featured songs
Featured Songs
Green Day, 21st Century Breakdown, 21st Century Breakdown, Reprise, 2009
Mariah Carey, Obsessed, Memoirs of an Imperfect Angel, Island, 2009
The Black Eyed Peas, I Gotta Feeling, The E.N.D., Interscope, 2009
Billy Lee Riley, Red Hot, The Sun Story, Rhino, 1987
Billy Lee Riley, Flyin' Saucers Rock and Roll, The Sun Story, Rhino, 1987
Kid Sister, Get Fresh, Ultraviolet, Fool's Gold, 2009
Kiss, Calling Dr. Love, Rock and Roll Over, Casablanca, 1976
K'Naan, T.I.A., Troubadour, Unviversal Music LLC, 2009
Mastodon, Crack the Skye, Crack the Skye, Reprise, 2009
Sha Na Na, Witch Doctor, The Best of Sha Na Na, Kama Sutra, 1994
Jason Lytle, I Am Lost (And the Moment Cannot Last), Yours Truly, The Commuter, ANTI-, 2009
Alejandro Escovedo, Chelsea Hotel, Real Animal, ANTI-, 2008
Jason Lytle, Brand New Sun, Yours Truly, The Commuter, ANTI-, 2009
Jason Lytle, Ghost of My Old Dog, Yours Truly, The Commuter, ANTI-, 2009
Jason Lytle, It's the Weekend, Yours Truly, The Commuter, ANTI-, 2009
Alejandro Escovedo, Golden Bear, Real Animal, Manhattan, 2008
Alejandro Escovedo, Slow Down, Real Animal, Manhattan, 2008
The Jackson 5, Doctor My Eyes, Lookin' Through the Windows, Motown, 1972
Japandroids, The Boys Are Leaving Town, Post-Nothing, Unfamiliar, 2009
Japandroids"Young Hearts Spark Fire,"Post-Nothing, Unfamiliar, 2009
Japandroids"Crazy Forever,"Post-Nothing, Unfamiliar, 2009
Regina Spektor, Eet, Far, Sire, 2009
Regina Spektor, The Calculation, Far, Sire, 2009
Regina Spektor, Folding Chair, Far, Sire, 2009
John Talobot, Sunshine, Hivern Discs, single, 2009
De La Soul, Ring Ring Ring (Ha Ha Hey), De La Soul is Dead, Tommy Boy Entertainment LLC, 1991
Allen Toussaint, Bright Mississippi, The Bright Mississippi, Nonesuch, 2009
Thee Oh Sees, Enemy Destruct, Help, In The Red, 2009
Go to episode 193
Featured Songs
Norah Jones, Chasing Pirates, The Fall, Blue Note, 2009
Tom Petty, Free Fallin', Full Moon Fever, MCA, 2009
Kid Rock, Born Free, Born Free, Atlantic, 2010
LCD Soundsystem, All I Want, The London Sessions, DFA, 2010
Bill Lynch, This is the Theme to Garry's Show, It's Garry Shandling's Show, unknown, 1986
Jonathan Wolff, Seinfeld Theme, Seinfeld, unknown, 1989
LCD Soundsystem, Movement, LCD Soundsystem, DFA, 2005
LCD Soundsystem, Losing My Edge, LCD Soundsystem, DFA, 2005
LCD Soundsystem, Too Much Love, LCD Soundsystem, DFA, 2005
LCD Soundsystem, Give It Up, LCD Soundsystem, DFA, 2005
The Stooges, Loose, Fun House, Elektra, 1970
LCD Soundsystem, Beat Connection, LCD Soundsystem, DFA, 2005
LCD Soundsystem, Daft Punk Is Playing At My House, LCD Soundsystem, DFA, 2005
LCD Soundsystem, Tribulations, LCD Soundsystem, DFA, 2005
The B-52's, Rock Lobster, The B-52's, Warner Bros., 1979
LCD Soundsystem, North American Scum, Sound Of Silver, DFA, 2007
LCD Soundsystem, New York, I Love You But You're Bringing Me Down, Sound Of Silver, DFA, 2007
LCD Soundsystem, All My Friends, Sound Of Silver, DFA, 2007
LCD Soundsystem, Home, This Is Happening, DFA, 2010
The Black Eyed Peas, The Time (Dirty Bit), The Beginning, Interscope, 2010
The Black Eyed Peas, xoxoxo, The Beginning, Interscope, 2010
Exray's, Hesitation, Ammunition Teeth, Howell's Transmitter, 2010
Ciara, Pick Up The Phone, Goodies, LaFace/Shonuff, 2004
Teenage Fanclub, It's All In My Mind, Man-Made, Merge, 2005
Christina Aguilera, I Hate Boys, Bionic, RCA, 2010
Go to episode 262
Featured Songs
Deep Purple, Hush, Shades of Deep Purple, Spitfire Records, 1968
Lena Meyer Landrut, Satellite, My Cassette Player, Unknown Label, 2010
Afrika Bambaata, Bambaata's Theme, Beware (The Funk Is Everywhere), DBK Works, 1986
Wendy Carlos, March from a Clockwork Orange, A Clockwork Orange, film score, ESD, 1972
Parliament, Mothership Connection, Mothership Connection, Mercury, 1976
Peter Frampton, Show Me The Way, Frampton Comes Alive!, A&M, 1976
Tonto's Exploding Headband, Cybernaught, Zero Time, Viceroy, 1971
The Alan Parsons Project, Raven, Tales of Mystery and Imagination, Mercury, 1975
Afrika Bambaata, Planet Rock, Planet Rock: The Album, DMK Works, 1986
Rammellzee, Cheesy Lipstick, The Bi-Conicals of the Rammellzee, Escape, 2004
T-Pain, I'm Sprung, Rappa Ternt Sanga, J-Records, 2005
Phil Collins, I'm Not Moving, Face Value, WEA, 1981
Tom Tom Club, Spooks, Tom Tom Club, Island, 1981
Kraftwerk, Trans Europe Express, Trans Europa Express, EMI, 1977
Styx, Mr. Roboto, Kilroy Was Here, A&M, 1983
Blitzen Trapper, The Man Who Would Speak True, Destroyer of the Void, Sub Pop, 2010
Blitzen Trapper, Destroyer of the Void, Destroyer of the Void, Sub Pop, 2010
Blitzen Trapper, Below The Hurricane, Destroyer of the Void, Sub Pop, 2010
Sleigh Bells, Infinity Guitars, Treats, Mom & Pop Music, 2010
Sleigh Bells, Rill Rill, Treats, Mom & Pop Music, 2010
Sleigh Bells, Kids, Treats, Mom & Pop Music, 2010
The Byrds, Ballad of Easy Rider, Ballad of Easy Rider, Columbia, 1969
Robyn, None of Dem, Body Talk Pt 1, Interscope, 2010
Chromeo, Call Me Up, Fancy Footwork, Vice Records, 2007
Janelle Monae, Oh Maker, The ArchAndroid, Bad Boy Entertainment, 2010
The Black Eyed Peas, Boom Boom Pow, The E.N.D., Interscope, 2009
Go to episode 236