Results for Take Your Mama
reviews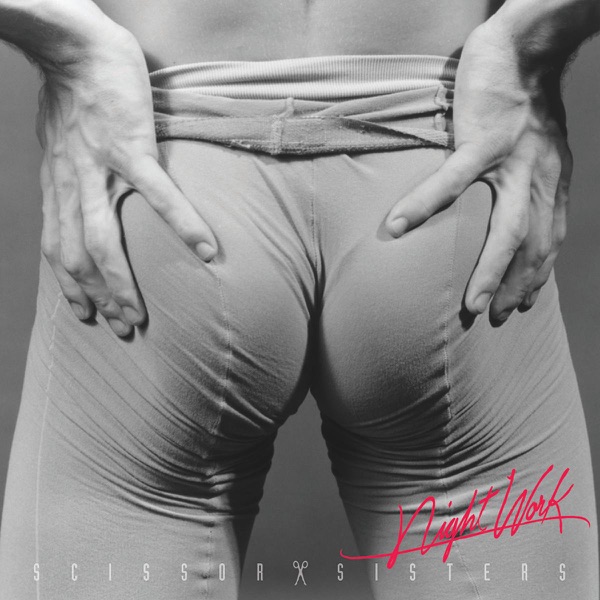 Night Work available on iTunes
The Scissor Sisters Night Work
The Scissor Sisters became a hit with singles like "Comfortably Numb" and "Take Your Mama," especially in the U.K. But they haven't been able to translate that success to album sales in the states. Jim and Greg don't think the 3rd release Night Work will do much better. They both appreciate the camp pop elements, but hear nothing special and nothing new. Greg is willing to recommend listeners Burn It, but Jim says Trash It.
Go to episode 241
Ta-Dah available on iTunes
The Scissor Sisters Ta-Dah
Next up is the sophomore effort from The Scissor Sisters, Ta-Dah. It's a common misconception that this quintet hails from the U.K. While they have received most of their success across the pond, this gender-bending pop group actually hails from New York City. Scissor Sisters had hits the first time around with singles like "Take Your Mama" and "Comfortably Numb," but the question was whether their schtick was too schticky to last. Greg, for one, really enjoyed Ta-Dah. He thinks that the music is fun and upbeat and perfect for singles play on your iPod. But he thought Jake Shears' (get it? "Shears!") falsetto was difficult to take for an entire album and can only give Ta-Dah a Burn It. Jim liked the album a bit more than Greg. He described it as an amalgam of the best glam, pop, and disco music that you would've heard on '70s AM radio. However, like Greg, he only recommends listeners Burn It.
Go to episode 46
featured songs
Featured Songs
The Beastie Boys, Shadrach, Paul's Boutique, Capitol, 1989
The Beastie Boys, Sure Shot, Ill Communication, Capitol, 1994
Pink Floyd, Mother, The Wall, Columbia, 1979
John Lennon, Mother, John Lennon/Plastic Ono Band, Apple, 1970
The Smashing Pumpkins, For Martha, Adore, Virgin, 1998
Jay-Z, December 4, The Black Album, Roc-A-Fella, 2003
Merle Haggard, Mama Tried, Mama Tried, Capitol, 1968
The dB's, Happenstance, Repercussion, Albion, 1982
The Shangri-Las, I Can Never Go Home Anymore, I Can Never Go Home Anymore (single), Brooklyn Music Limited, 1968
Macy Grey, I Want to Be Your Mother's Son in Law, The Divine Secrets of the Ya Ya Sisterhood (soundtrack), Sony, 2002
Paul Simon, Kodachrome, There Goes Rhymin' Simon, Warner Bros., 1973
Kanye West, Hey Mama, Late Registration, Roc-A-Fella, 2005
Scissor Sisters, Take Your Mama, Scissor Sisters, Polydor, 2004
Earth, Wind & Fire, Mom, Last Days and Times, Sony, 1972
Liz Phair, Only Son, Whitechocolatespaceegg, Capitol, 1998
Justin Townes Earle, Mama's Eyes, Midnight at the Movies, Bloodshot, 2009
Kate Bush, This Woman's Work, The Sensual World, Columbia, 1989
The Rolling Stones, Have You Seen Your Mother Baby, Standing in the Shadow?, Big Hits (High Tide and Green Grass), London, 1966
Animal Collective, Honeycomb, Honeycomb (single), Domino, 2012
Fleetwood Mac, Tusk, Tusk, Warner Bros., 1979
Sharon Van Etten, Serpents, Tramp, Jagjaguwar, 2012
Misson of Burma, 2wice, The Obliterati, Matador, 2006
Go to episode 337
Featured Songs
The Who, Reign O'er Me, Quadrophenia, Track, 1973
The Replacements, Left of the Dial, Tim, Sire, 1985
Pink Floyd, Mother, The Wall, Columbia, 1979
John Lennon, Mother, John Lennon/Plastic Ono Band, Apple, 1970
The Smashing Pumpkins, For Martha, Adore, Virgin, 1998
Jay-Z, December 4, The Black Album, Roc-A-Fella, 2003
Merle Haggard, Mama Tried, Mama Tried, Capitol, 1968
The dB's, Happenstance, Repercussion, Albion, 1982
The Shangri-Las, I Can Never Go Home Anymore, I Can Never Go Home Anymore (single), Brooklyn Music Limited, 1968
Macy Gray, I Want to Be Your Mother's Son in Law, The Divine Secrets of the Ya Ya Sisterhood (soundtrack), Sony, 2002
Paul Simon, Kodachrome, There Goes Rhymin' Simon, Warner Bros., 1973
Kanye West, Hey Mama, Late Registration, Roc-A-Fella, 2005
Scissor Sisters, Take Your Mama, Scissor Sisters, Polydor, 2004
Earth, Wind & Fire, Mom, Last Days and Times, Sony, 1972
Liz Phair, Only Son, Whitechocolatespaceegg, Capitol, 1998
Justin Townes Earle, Mama's Eyes, Midnight at the Movies, Bloodshot, 2009
Kate Bush, This Woman's Work, The Sensual World, Columbia, 1989
The Rolling Stones, Have You Seen Your Mother Baby, Standing in the Shadow?, Big Hits (High Tide and Green Grass), London, 1966
Animal Collective, Honeycomb, Honeycomb (single), Domino, 2012
Blondie, Hanging on the Telephone, Parallel Lines, Chrysalis, 1978
Ozzy Osbourne, Crazy Train, Blizzard of Ozz, Jet, 1980
Eazy-E, Eazy-Duz-It, Eazy-Duz-It, Ruthless, 1988
Tito Puente, Cha Cha Cha, Putumayo Presents: Latin Jazz, Putumayo World Music, 2007
Snarky Puppy, Lingus, We Like It Here, N/A, 2014
Go to episode 492