Results for Syd Barrett
interviews
Robyn Hitchcock, Peter Buck, and Scott McCaughey
Robyn Hitchcock, the man who Jim and Greg call a cross between Bob Dylan and Syd Barrett, visits the show this week. He is joined by his Venus 3 band mates, Peter Buck and Scott McCaughey, whose day jobs as members of R.E.M. aren't too shabby. All of the band members share a deep love of music, and a history of finding inspiration in record stores. Peter and Scott explain that this is how they initially became familiar with Robyn's music. Greg remarks that they're all just a buncha rock geeks — our kind of guys!
Robyn and the Venus 3 have a new album out entitled Olé! Tarantula. According to Jim, it's a return to an earlier Hitchcock sound full of jangly melodies and multiple harmonies. And of course, you can count on the singer/songwriter for inventive lyrics. Sound Opinions H.Q. won't attempt to summarize his explanation of the concept behind Olé! Tarantula and the album's artwork, but offers this and this as reference points. You can hear the band perform this song, as well as "Adventure Rocket Ship," Syd Barrett's "Dominoes", and the bonus track, "N.Y. Doll" written about deceased New York Dolls member Arthur Kane.
Jim and Greg don't neglect to ask Peter Buck about his other gig. The R.E.M. guitarist and songwriter explains that he has written a lot of material and hopes to get together with some of the other band members soon to work on songs for their next album. Ideally he'd like to avoid spending"a lifetime."An example of the band's more immediate work is the song "Final Straw." Buck wrote that piece of music while they were working on Automatic for the People, but he continued it to use it as a guitar warm-up. Lead singer Michael Stipe was struck by the tune and inspired by in the Middle East, and within a day it was recorded and put on the web.
Go to episode 59
Sunflower Bean
Last year at South By Southwest, Jim and Greg discovered a young, talented Brooklyn rock band called Sunflower Bean. The group is made up of bassist and singer Julia Cumming, guitarist and singer Nick Kivlen and drummer Jacob Faber. What makes the members of Sunflower Bean so interesting is their pursuit of a career in rock music despite growing up in the home of hip hop and in the age of EDM. However, that doesn't mean they don't have diverse influences, channeling artists like Syd Barrett, The Beach Boys and Neu! at times on their debut album Human Ceremony. Greg sat down to chat with the band when they were in Chicago, and they talked about musical influences, Sunflower Bean's origin and how the group held the title of most shows played in New York City in 2014. Plus, they'll give a fun live performance.
Go to episode 590
dijs
Jim
Jim's Desert Island Jukebox pick for this week is "Mink Dress" by Plasticland. The song is one of many psychedelic tracks found on Children of Nuggets: Original Artyfacts from the Second Psychedelic Era—1976-1996. This Rhino compilation is one of many Nuggets installments, the first being the two-vinyl set compiled by Lenny Kaye in 1972. While there are some gems on the most recent collection, it is pretty much a mess according to Jim, a huge fan of the psychedelic genre. "Mink Dress" is one of the standout tracks. Plasticland was started by Glen Rehse and John Frankovic in Milwaukee in the '80s. Despite their Midwestern roots, Rehse and Frankovic were drawn to the colorful '60s-era British Psychedelia. Their song follows in the tradition of "Arnold Layne" by the Syd Barrett-era Pink Floyd and explores the songwriter's fascination with women's clothing—in this case, a mink dress.
Go to episode 3
news
Music News
Only five months ago Apple purchased the online music site Lala.com, and now they've announced it's shutting down. While it was never clear that a streaming music model would fit into Apple's iTunes download model, they did spend more than $80 million, so it is a bit of a head-scratcher. As Jim and Greg explain, this move has prompted speculation that Apple will soon be launching its own streaming music site, and just wanted to get rid of its competition. Regardless, it's clear that soon we'll all have our head in the"clouds."
Roger Waters, the bassist, lyricist and some might say"brains"of Pink Floyd, recently announced an upcoming tour marking the 30th anniversary of The Wall. He's now saying that fellow Floyd alum David Gilmour won't be along for the ride because he's"completely uninterested."It's clear now that we shouldn't be holding our breath for a Pink Floyd reunion, and according to Jim, maybe we shouldn't want one. Syd Barrett and Rick Wright are both deceased, and there can be no Pink Floyd without them.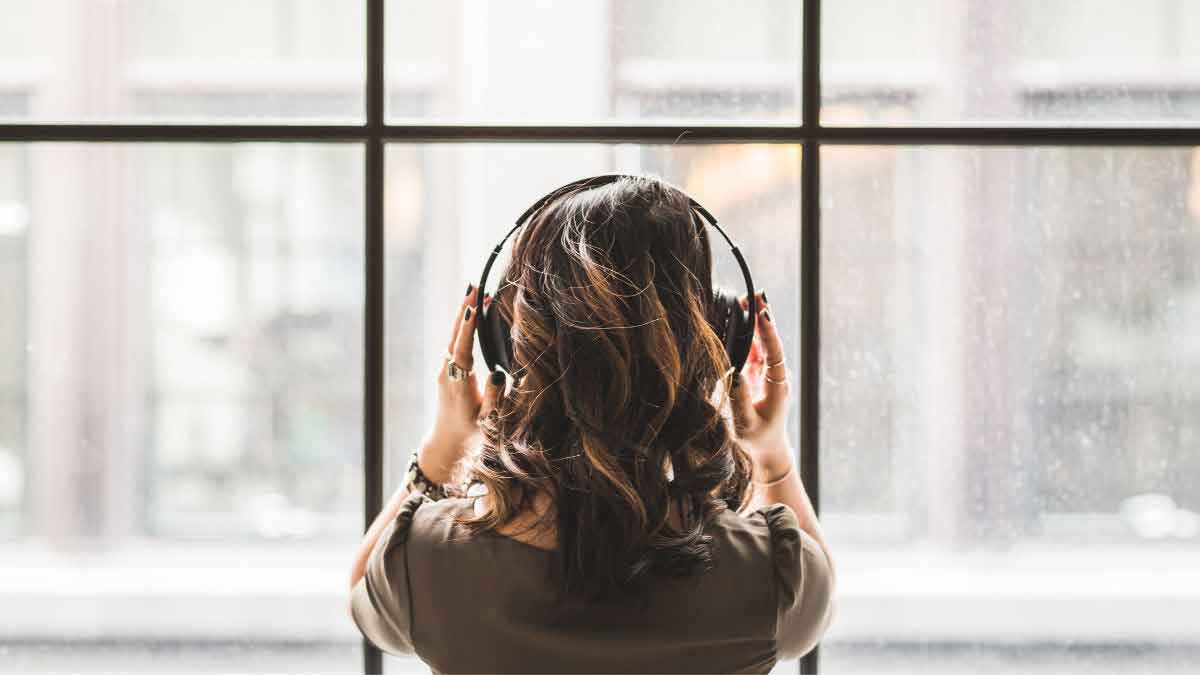 Just when you thought there would never be another blockbuster music group in the digital age, The Black Eyed Peas have come along with more proof to the contrary. Their song "I Gotta Feeling" just became the biggest selling digital track in history with more than 5.5 million downloads. Their 2009 track "Boom Boom Pow," is also in the top 5. As Rolling Stone asserts, this is the band of the moment, and they are doing it 21st century style-with lots of viral marketing, digital music sales and corporate sponsorships. Another 21st century force to be reckoned with is Lady Gaga. Her own video for "Telephone," has become a sensation, all while spawning a number of video viral copycats. The latest comes out of the 82nd airborne division in Afghanistan. Their version of"Telephone"has been viewed over 2 million times, and for Greg, it trumps the original.
Go to episode 232
Music News
The 2006 Nielsen Soundscan midyear report came out this week, and some of its findings are surprising. While the buzz seems to be that the music industry is being killed by digital music sales, which increased by 77% from 2005, albums are only down by 4.2%. So Jim and Greg aren't consoling record executives just yet. The more significant revelation? The disconnect between what critics enjoy and what people buy may be even greater than previously thought. The number-one selling album of the year so far is not by a venerated rock artist or a hip-hop star — rather, it's the soundtrack to High School Musical, a Disney made-for-TV movie. The tween phenomenon shows how young girls still have much of the buying power in the industry. Coming in second is country/pop act Rascal Flatts. And a further scan of the list reveals that Jim and Greg were only compelled to review two of the records on it: Mary J. Blige's The Breakthrough and Taking the Long Way by the Dixie Chicks. Hopefully that trends turn around in the months to come. Otherwise Jim and Greg will have to score that interview with Zac after all…
Pink Floyd founder Syd Barrett died this week at his home in Cambridge, England. Barrett started the band, which he named after two American bluesmen, Pink Anderson and Floyd Council, in 1965. After releasing The Piper at the Gates of Dawn (which was recorded at Abbey Road the same year as the other British psychedelic hallmark, Sgt. Pepper's Lonely Heart's Club Band), Barrett became a superstar. However, as Jim and Greg explain, this natural frontman shunned the spotlight. Barrett became a heavy LSD user and was likely suffering from schizophrenia. By 1968 he was forced to leave the band. He subsequently made two solo albums, but eventually went into virtual exile. Yet his influence on the band, and on future musicians, remained strong, as bandmate Nick Mason tells Jim. Mason, like all Pink Floyd fans, understood what a talent Barrett was and wished he had intervened to prevent such a tragic end. Still, Barrett's legacy lives on through his music. Listen to "Baby Lemonade," one of Barrett's last performances with members of Pink Floyd, as well as David Bowie's cover of "See Emily Play."
Go to episode 33