Results for Sugar
interviews
Bob Mould
Throughout his storied career, songwriter and guitarist Bob Mould seems to be driven by the mystical power of the number 3. He's best known for his work with a couple of power trios: the pioneering Minneapolis punk band Hüsker Dü and the successful alternative era band Sugar. He's now formed trio #3 along with bassist Jason Narducy and drummer Jon Wurster (Superchunk, The Mountain Goats, Scharpling & Wurster). Together they've recorded three (of course) albums, most recently the double-Buy It earning Patch the Sky. This week, Bob Mould joins Jim and Greg for the third time in the show's history, this time with Narducy and Wurster in tow. They give a blistering live performance and discusses the vitality of guitar music, finding salvation through rock, and Bob's polarizing turn toward electronica.
Go to episode 552
Bob Mould
One of the most influential figures in independent music, Bob Mould, joins Jim and Greg this year. For almost 30 years he has been making music with Hüsker Dü, Sugar and as a solo artist. Now he has a new album out called District Line. Jim and Greg wanted to talk to Bob about the progression of his music, which has evolved from electric guitar-based pop to a more electronic sound. But listeners who are wary of electronic flourishes can rest assured according to Bob — the signature guitars are still there. And, he admits that over the course of 20-something years it's hard to grow and still please loyal fans.
Bob Mould loyalists can also count on him for dark, introspective tunes. But, as the songwriter explains, as he's gotten older, and perhaps wiser, his songs are not only autobiographical, but also observational. Jim and Greg joke that he was inspired by his time as an advice columnist for the Washington City Paper. You can hear Bob's writing style — new and old — in the songs "Again and Again" from his new album, and "I Apologize," a Hüsker Dü classic. You should also check out this bonus web track.
Go to episode 119
reviews
Silver Age available on iTunes
Bob Mould Silver Age
Next Jim and Greg review the new solo album from an artist they affectionately call "Uncle Grumpy": Bob Mould. If you were a music-loving kid coming up in the alternative '80s, Jim says, Mould's band Hüsker Dü, was a revelation. The band imploded too early to cash in on the nineties alternative gravy train, so Mould founded another band, Sugar, in 1992. He also put out a prolific series of arty solo albums. Lately, Mould's moved away from music to pursue writing. He published an autobiography See a Little Light last year (and discussed it on Sound Opinions). He says writing about his life inspired him to make Silver Age, a record he's called dumb rock fun. Is that true? Jim says Uncle Grumpy's just putting the critics off the scent. Like Mould's book, this record is all about dark and light, highs and lows. It's also got a wicked sense of humor."Star Machine,"he says, is one of the most vicious eviscerations of the corporate rock machine he's ever heard. Jim gives Silver Age a Buy It. Greg agrees. He says Mould can be a bit meticulous and fussy in his solo work, but here he's letting it fly. Plus, he's got Superchunk's Jon Wurster playing drums on his record. So how could it be bad?
Go to episode 354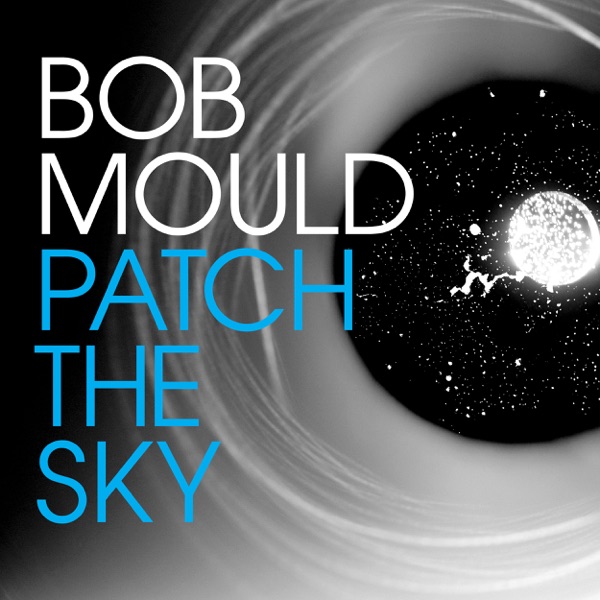 Patch the Sky available on iTunes
Bob Mould Patch the Sky
Guitarist and singer Bob Mould returns with a new album called Patch the Sky. Mould, previously an integral member of the power trios Hüsker Dü and Sugar, has also maintained a successful solo career. And fans can always expect introspective material about family and relationships. Greg loves Mould's guitar playing, and really appreciates the juxtaposition of the up-tempo rhythms with the dark lyrics. He calls this Mould's mid-career renaissance and gives the album a Buy It. Jim wholeheartedly agrees. He respects Bob Mould for using his music to express his feelings and help alleviate negative energy. It's an enthusiastic Double Buy It for Patch the Sky.
Go to episode 539
rock doctors
David & Family
The Rock Doctors' patient this week is David from Minneapolis. David's"ailment"is that he has a tough time finding music that both he and his kids will enjoy. As the father of four boys between the ages of three months and 10 years, that's quite a challenge. So far he's had luck with The Decemberists, Earth, Wind and Fire and Sugar — basically anything with great pop vocals and harmonies, as well as a good beat for dancing. And of course, some of his sons have fallen under the spell of tween pop star Kelly Clarkson.
Greg's prescription is New Magnetic Wonder, the latest album from Apples in Stereo. The Robert Schneider-fronted band that emerged out of the Elephant 6 collective offers a perfect mix of sunny, exuberant vocals and sophisticated arrangements. Plus, as Greg explains, Schneider is just a big overgrown kid (something that listeners who heard his interview on Sound Opinions can attest to).
Jim prescribes a dose of Smash Mouth. A couple of years ago the California garage popsters, who Jim thinks of as the male equivalent of No Doubt, released a greatest hits album called All Star Smash Hits. Jim explains that, as a fan of garage rock, David will appreciate their edgy aesthetic and punk covers. In addition, his kids are certain to enjoy the more bubble gum aspects of Smash Mouth's music and covers of songs like "I'm a Believer" (which they might already know from the Shrek 2 soundtrack).
A week later David returns to the doctors to report on his health status. He relays to Greg that he and all his sons really enjoyed the Apples in Stereo. He describes the band's music as fun and upbeat, as well as weird and experimental. David's wife was another story, but these doctors only agreed to please five patients… six might be pushing it.
Smash Mouth was something the whole family could agree on, especially for road trips and casual listening. The six year old described it as "a lot like rock and roll." But, David and his boys found the Apples in Stereo to be"meatier"and more interesting. Perhaps we've got four young rock critics in the making!
Go to episode 76