Results for Stronger with Each Tear
interviews
Mary J. Blige
With album titles like My Life, No More Drama and Stronger with Each Tear, Mary J. Blige's music reads like an autobiography chronicling her pain and her joy. And now she's added a British chapter to her life. Mary's 13th release The London Sessions captures her 21-day long residency at a London studio where she collaborated with some of the best young artists in the British soul and club scene—names like Sam Smith, Emeli Sande and house duo Disclosure. The result harkens back to old doo wop and soul, but it's also completely fresh. And of course, it's as honest and vulnerable as what we'd expect from the veteran singer. Ever since her breakout with 1991's What's the 411, produced by Sean Combs, music has been MJB's "Therapy," as she sings on the new record. This is especially true of 1994's My Life, which spoke to her abusive relationship wtih K-Ci Hailey of Jodeci. And on the positive side, 2005's The Breakthrough was inspired by finding love with Kendu Issacs, her husband/manager of 11 years.
Go to episode 477
reviews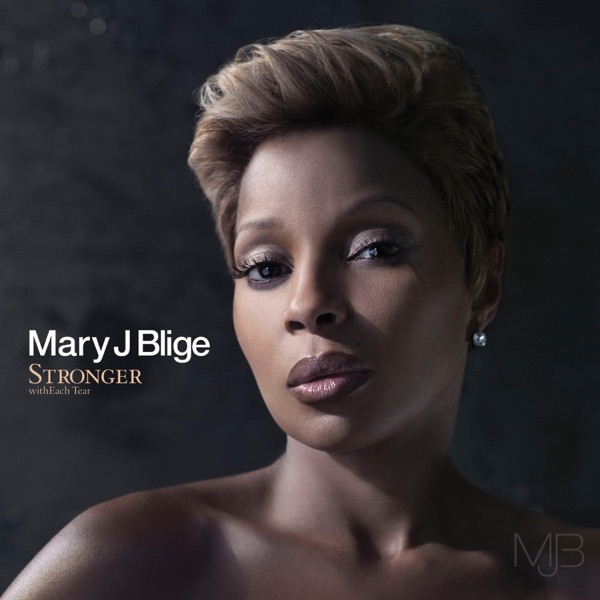 Stronger with Each Tear available on iTunes
Mary J. Blige Stronger with Each Tear
Jim and Greg continue their winter review round-up with a discussion of Stronger with Each Tear, the 9th album from R&B singer Mary J. Blige. Blige has built a career inspired by a life of drama. Now, self-proclaimed to be drama-free, she has to face doubts that she's lost her power. Jim insists happiness hasn't weakened Blige. What has weakened her is terrible production. With the exception of a beautiful Raphael Saadiq song, this album is filled with generic, glossy R&B. Jim can only give it a Burn It rating. Greg agrees that the production lacks authenticity, but thinks Blige fights through it. She's the best R&B singer working today, and he gives the album a Buy It.
Go to episode 216
featured songs
Featured Songs
Kelly Clarkson, A Moment Like This, Thankful, RCA, 2003
Scars on 45, Heart on Fire, Heart on Fire, Atlantic, 2010
Taylor Swift, Fearless, Fearless, Big Machine, 2008
Lady Gaga, Bad Romance, The Fame Monster, Interscope, 2009
Lady Gaga, Teeth, The Fame Monster, Interscope, 2009
Lady Gaga, Alejandro, The Fame Monster, Interscope, 2009
Mary J. Blige, I Am, Stronger with Each Tear, Matriach, 2009
Mary J. Blige, Color, Stronger with Each Tear, Matriarch, 2009
Spoon, Written in Reverse, Transference, Merge, 2010
Spoon, Got Nuffin, Transference, Merge, 2010
Jay Farrar and Ben Gibbard, Big Sur, One Fast Move or I'm Gone: Music from Kerouac's Big Sur, Atlantic, 2009
Jay Farrar and Ben Gibbard, California Zephyr, One Fast Move or I'm Gone: Music from Kerouac's Big Sur, Atlantic, 2009
Punch Brothers, The Blind Leading The Blind, Punch, Nonesuch, 2008
Lil Wayne, Prom Queen, Rebirth, Young Money, 2010
Lil Wayne, Ground Zero, Rebirth, Young Money, 2010
Vic Chesnutt, Replenished, The Salesman and Bernadette, Fiction, 1998
Johnny Thunders, Get Off The Phone, L.A.M.F Revisited, Jungle, 1984
Kid Sister, Right Hand Hi, Ultraviolet, Universal Republic, 2009
Kid Sister, Switch Board, Ultraviolet, Universal Republic, 2009
Go to episode 216