Results for stoner rock
reviews
Black Mountain Wilderness Heart
Vancouver quintet Black Mountain also has a new album out called Wilderness Heart. Don't let the name make you think this is another folky, beard rock band. Black Mountain is straight up classic stoner rock ala Led Zeppelin, Deep Purple and Black Sabbath, and they make no bones about it. Jim describes it as heavy, psychedelic, sultry, trippy-how could he not like it? Greg is happy to hear Black Mountain bringing their sound and influences forward. The songwriting is great, not to mention the mellotron. It's a double Buy It.
Go to episode 254
In the Future available on iTunes
Black Mountain In the Future
The final album up for debate this week is In the Future from stoner rockers Black Mountain. Jim and Greg describe the genre as something you either get or you don't. So if you're the type of listener to get down to the heavy, psychedelic metal sounds of bands like Kyuss and Fu Manchu, you'll find this record to be pure, headbanging joy…at least according to Jim. Greg is also a fan, but he's impressed with how smart the band is and how relevant their lyrics are. Whether or not you choose to pay attention to the lyrics, both critics recommend that you Buy It.
Go to episode 118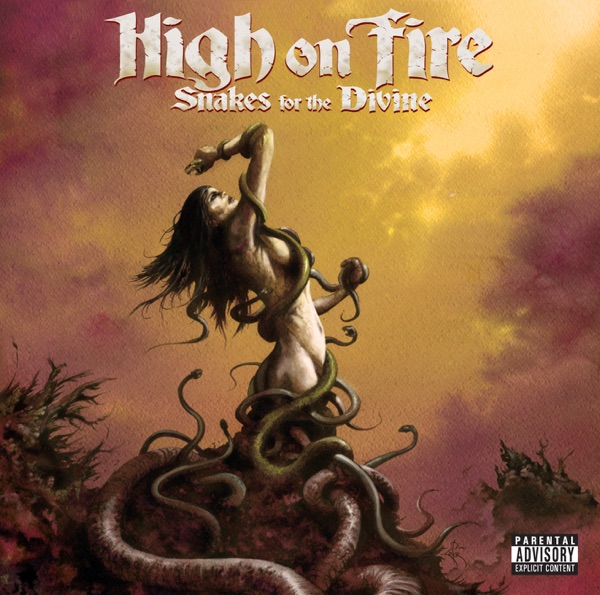 Snakes for the Divine available on iTunes
High on Fire Snakes for the Divine
Heavy metal group High on Fire also has a new album out called Snakes for the Divine. The band's guitarist, Matt Pike, began as a member of the legendary stoner rock group Sleep. As Greg explains, you can hear their influence on Pike's playing today, which sounds like three guitars rolled into one. And, he'd rank Snakes for the Divine as one of High on Fire's best. Jim admits there's some silliness with regards to the lyrics, but also calls Pike one of the most inventive guitarists in the last two decades. It's a pummeling record that gets a double Buy It.
Go to episode 230
Sacred available on iTunes
The Obsessed Sacred
Although The Obsessed was formed by Scott"Wino"Weinrich back in 1976, the Maryland metal band has only released four albums in its career. The latest, Sacred, is its first in 23 years and continues the band's blend of stoner rock, doom metal, and biker rock. According to Greg, Wino is not revisiting his old glories but is instead writing contemplatively about his life as an outsider in very honest terms. Although the production is cleaner than on previous records, that serves to underline the band's great melodies. Jim says that the great thing about metal is that it doesn't matter what you look like or how old you are, as long as you can deliver the goods – and Wino can do just that. The songs on Sacred are as good as any in the band's past, with more bottom than ever in the sound. The album earns a double-Buy It.
Go to episode 596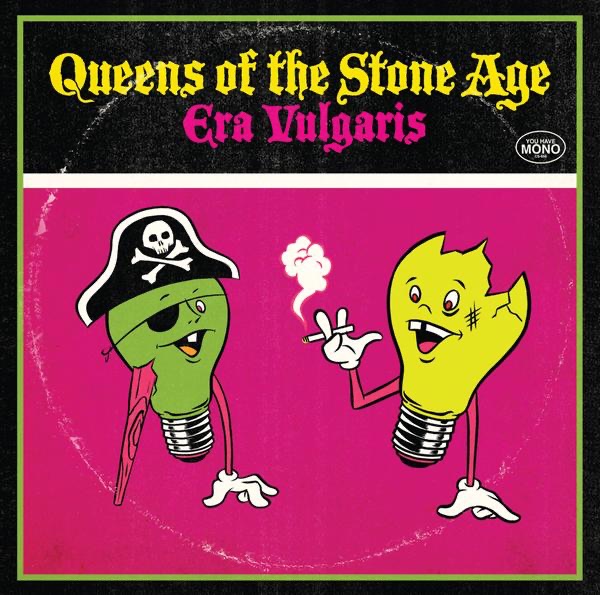 Era Vulgaris available on iTunes
Queens of the Stone Age Era Vulgaris
Era Vulgaris is the fifth album from rockers Queens of the Stone Age. Ever since Josh Homme left the stoner rock group Kyuss in 1995, he's been celebrating and satirizing heavy metal as the lead singer of this band. He's often joined by a revolving door of musical guests, which this time around includes Trent Reznor and Julian Casablancas. Jim thinks that Homme and the band have done a great job of bringing brains, melody and psychedelia back to heavy metal. But, he hasn't loved the last two records. He worries that Homme is beginning to phone it in and only gives Era Vulgaris a Burn It. Greg has always been struck by how sensual Queens' music sounds. They embrace using sexy rhythms when most heavy metal acts abandon them, creating a completely unique sound. He calls Era Vulgaris a terrific record and recommends listeners Buy It.
Go to episode 84
dijs
Greg
Greg's in a stoner rock mood this week, so he adds a song by Kyuss to the Desert Island Jukebox. The band has announced plans to reunite next year, sans Josh Homme. Greg describes their sound as a particular kind of heavy music that has great melody and could accompany you on a long drive through the desert….or the desert island. So pop "Green Machine" in your stoner van and get going.
Go to episode 265