Results for Saddle Creek Records
reviews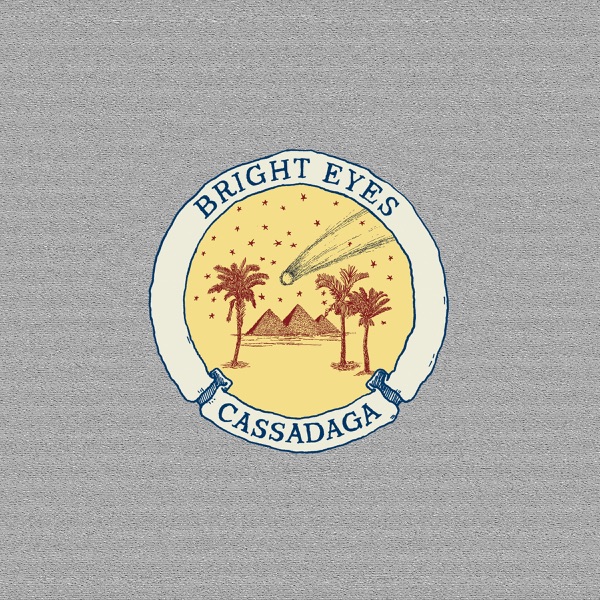 Cassadaga available on iTunes
Bright Eyes Cassadaga
Up next Jim and Greg review Conor Oberst's latest Bright Eyes album, Cassadaga. The Nebraska artist is only 27 years old, but has been making music for almost half his life. His last two Bright Eyes albums, which were released by Saddle Creek Records on the same day, sold a combined 642,000 copies — a major feat for an artist who gets no commercial radio or MTV play and who won't play at Live Nation venues. Jim jokes that many people have branded Oberst "the new Bob Dylan," a terrible cliché in rock criticism. If that's the case, this is Bright Eyes' Basement Tapes album. Oberst's lyrics are entirely too earnest and "emo" for Jim, but he really enjoys the beautiful, well-constructed melodies on Cassadaga. Therefore, he gives the album a Burn It. Greg agrees that Oberst can be a"drama queen"at times, but notes that the singer did bring down the vocal ticks and histrionics a notch on this collection of songs. He seems more at ease on these songs and agrees with Jim's Basement Tapes analogy. But, for Greg, the lyrics have not improved and are as clich'ed and overwrought as ever. He can only give it a Burn It.
Go to episode 73
Elephant Shell available on iTunes
Tokyo Police Club Elephant Shell
After getting raves with their 2006 EP, Tokyo Police Club have finally released a full-length album called Elephant Shell. The four-piece band from Ontario signed to Saddle Creek Records to record 11 songs, but don't expect a denser album. This effort is still a quick jaunt into garage rock, power-pop, and new wave that ends before you know it. But, neither Jim, nor Greg, is complaining. Jim loves their great sense of melody and high-energy enthusiasm. His only quibble is with the band's minor diversion into indie-rock pretension. But, overall he gives the record a Buy It. Greg also loves the tightly constructed arrangements, but notes that the band's lyrics still haven't developed much. He appreciates their exuberance but thinks they still have room to grow. He gives Elephant Shell a Try It.
Go to episode 125