Results for Run the Jewels 3
reviews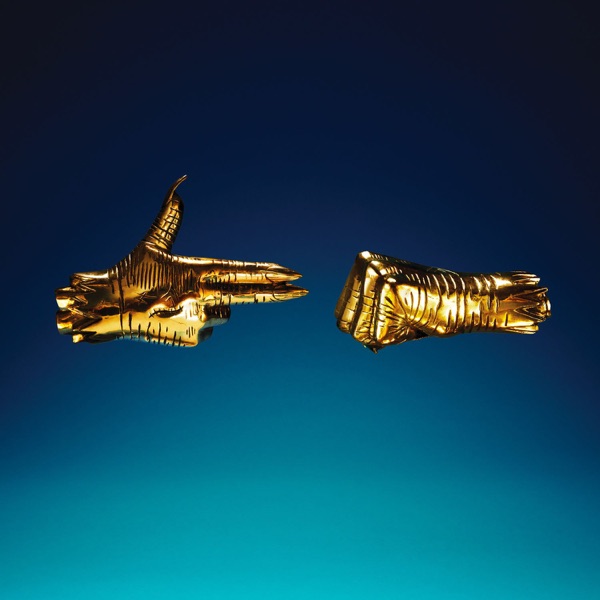 Run the Jewels 3 available on iTunes
Run the Jewels Run the Jewels 3
Run the Jewels formed after Killer Mike enlisted El-P to produce his 2012 album R.A.P. Music and the two men immediately hit it off. Since then, the duo has released three albums, one cat remix record, and appeared on Sound Opinions. Greg says that RTJ has upped the intensity with each record, and the latest, Run the Jewels 3, is their finest yet. Greg finds both of them to be incredibly skilled emcees, providing dizzying momentum to their political calls to arms. Jim also admires their lyrics, but also notes the album's production. Musically, Run the Jewels creates an inventively dense sound collage, confirming for Jim that they are one of the most important duos in hip-hop today. Run the Jewels 3 gets a double-Buy It.
Go to episode 581
lists
The Best Albums of 2017
It's Jim and Greg's favorite show of the year, where they get to reflect on the Best Albums of 2017. They also hear picks from listeners as well as the Sound Opinions production staff.
Go to episode 627
featured songs
Featured Songs
Wire, Short Elevated Period, Silver/Lead, Pinkflag, 2017
The Feelies, In Between (Reprise), In Between, Bar/None, 2017
R. Stevie Moore and Jason Faulkner, Another Day Slips Away, Make It Be, Bar/None, 2017
Kendrick Lamar, DNA., DAMN., Interscope, 2017
Kendrick Lamar, LUST., DAMN., Interscope, 2017
Spoon, Shotgun, Hot Thoughts, Matador, 2017
Aimee Mann, Poor Judge, Mental Illness, SuperEgo, 2017
Michael Kiwanuka, Sometimes I Feel Like a Motherless Child, Resistance Radio: The Man in The High Castle, Columbia, 2017
Somi feat. Aloe Blacc, The Gentry, Petite Afrique, OKeh, 2017
Somi, Black Enough, Petite Afrique, OKeh, 2017
Father John Misty, Things It Would Have Been Helpful to Know Before the Revolution, Pure Comedy, Sub Pop, 2017
Father John Misty, Leaving LA, Pure Comedy, Sub Pop, 2017
Ty Segall, Freedom, Ty Segall, Drag City, 2017
Ty Segall, Orange Color Queen, Ty Segall, Drag City, 2017
Sneaks, Hair Slick Back, It's a Myth, Merge, 2017
She-Devils, Make You Pay, She-Devils, Secretly Canadian, 2017
Rips, Delay, Rips, Faux Discx, 2017
Priests, Puff, Nothing Feels Natural, Sister Polygon, 2017
The Regrettes, A Living Human Girl, Feel Your Feelings Fool!, Warner Bros., 2017
Run the Jewels, Talk to Me, Run the Jewels 3, Run the Jewels, 2016
Roger McGuinn, Car Phone, Back From Rio, Arista, 1991
Bobbie Gentry, Ode to Billy Joe, Ode to Billie Joe, Capitol, 1967
Local-H, California Songs, What Ever Happened to P.J. Soles?, Studio E/Only Music, 2004
Luna, Speedbumps, Rendezvous, Jetset, 2004
Waylon Jennings, Speedbumps, Rendezvous, Jetset, 2004
Go to episode 604