Results for roots
interviews
Peter Guralnick on Sam Phillips & Sun Studios
Peter Guralnick has written extensively about American music for decades including a two-part biography on Elvis Presley, the biography Searching for Robert Johnson and an acclaimed trilogy on American roots music. Now he's back with a comprehensive look at Sam Phillips called The Man Who Invented Rock 'n' Roll: How One Man Discoverd Howlin' Wolf, Ike Turner, Jerry Lee Lewis, Johnny Cash and Elvis Presley and How His Tiny Label Sun Records of Memphis, Revolutionized the World. If Sam Phillips, Sun Studios or Sun Records are new names to you, Peter wants to take you back to 1950s and 60s for what many historians call the birth of rock 'n' roll. Sun was home to black and white artists of the era who were merging genres like country, gospel, and R&B in ways unthinkable at the time. And that kind of freedom of spirit and enthusiasm, in addition to the idea that everybody has a song to sing, were the tenants of the Sun sound, even more than sonic hallmarks like "slapback echo."
Go to episode 523
reviews
Taking the Long Way available on iTunes
Dixie Chicks Taking the Long Way
Three years after telling a London audience, ""We're ashamed the President of the United States is from Texas," Natalie Maines and her fellow Dixie Chicks are making headlines again with a new album. And, with singles like "Not Ready to Make Nice," the statement they want to make is clear. Some of their critics might have desired an apology, but on Taking the Long Way, they receive no such thing. Because of this, the band is again being rejected by certain country radio programmers. The real issue, however, is whether or not audiences will embrace the album, which is not a straight-up country record. Produced by Rick Rubin, and written with help from Sheryl Crow and members of Semisonic and The Jayhawks, it has more of a California-rock feel. Jim appreciates that they moved away from the Top 40 Country, but wishes they had taken it even farther, towards a more authentic, alt-country roots sound like Jenny Lewis or Neko Case. He gives it a Burn It. Greg is most taken with Natalie Maines' vocals, but also can't recommend that people buy the album. However, he does think that anyone interested in music should hear it and gives Taking the Long Way another Burn It.
Go to episode 26
The King is Dead available on iTunes
The Decemberists The King is Dead
Since 2004, The Decemberists have evolved into full-blown theatricality. Now they scale it back with their sixth album The King is Dead. According to Jim, it's with this record that they silence critics of their prog antics and prove at their heart they're simply about great songwriting. Lead singer Colin Meloy and the band looked to American folk and roots music and enlisted R.E.M.'s Peter Buck for a track. Greg finds the results more straightforward. The King is Dead shows that less is more and gets a double Buy It.
Go to episode 269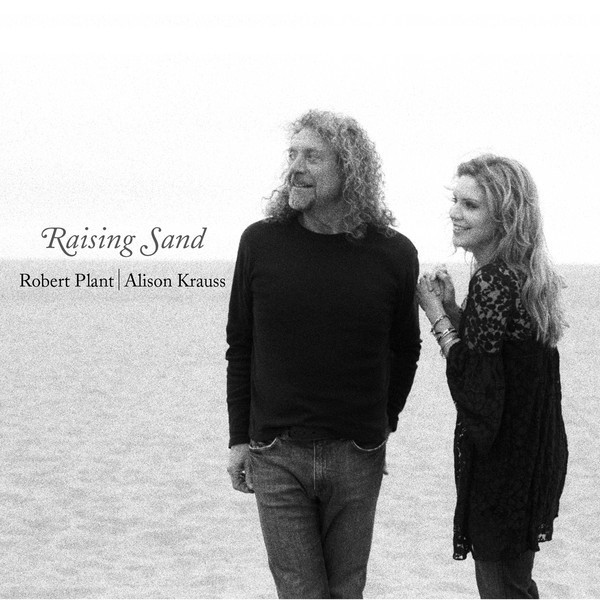 Raising Sand available on iTunes
Alison Krauss & Robert Plant Raising Sand
The next segment also focuses on the melding of pop and folk music. Led Zeppelin front man Robert Plant has collaborated with bluegrass virtuoso Alison Krauss on a new album called Raising Sand. Fans of Led Zeppelin III won't be surprised by Plant's interest in American roots music; it's closely linked with Celtic folkmusic. But, Jim was surpised by the lack of chemistry between Alison Krauss and Robert Plant. Both are phenomenal singer, and both were backed by a phenomenal band, but Jim just found himself getting sleepy. He can only give the album a Burn It. Greg admits that the record is subtle, and doesn't lend itself to all kinds of listening, but he was amazed by the harmonies Plant gives. He also thinks their song choices, which include Allen Toussaint and Gene Clark covers, were perfect. Greg gives Raising Sand a Buy It.
Go to episode 100
rock doctors
Joel
At this point in the show Jim and Greg put on their lab coats and welcome another patient for an appointment with the Rock Doctors. This week's patient is listener Joel from Chicago. Joel describes his symptoms for Drs. DeRogatis and Kot: he's a big music fan, particularly roots rock, but hasn't been inspired in recent years. He's hoping the doctors can prescribe some new music that has a definite sense of blues, bluegrass and roots music, but also has some rocking edge.
Dr. DeRogatis goes first and prescribes Sparklehorse's 2006 album Dreamt For Light Years In The Belly Of A Mountain. The group is led by multi-instrumentalist Mark Linkous who has been paralyzed since 1996. Jim explains that Linkous' sound changed dramatically after being confined to a wheelchair. There's a definite influence of alt-country and Southern gothic that Jim thinks Joel will appreciate. Plus, this album features some impressive guests like Steven Drozd of The Flaming Lips and Tom Waits.
Dr. Kot recommends the new album from The Kills. The transcontinental duo met via the mail and have made three albums. Greg thinks the latest, Midnight Boom, is the best. He describes the band's sexy, in-your-face attitude and deep appreciation for the blues. Greg just hopes that Joel doesn't have an allergic reaction to their drum machine.
After a week taking his medicine, Joel returns for a follow-up appointment. He explains that the heavy production in the Sparklehorse initially put him off. But despite the fact that the music was a little slow at times, he can see himself returning to it. Joel describes Dr. Kot's pick as some strong medicine, but he really enjoyed The Kills' melodies and guitars. He thinks the album is at its best when the two singers are featured together, and was able to forget about the drum machine for the most part.
Go to episode 128