Results for Robert Lopez
interviews
Trey Parker and Matt Stone
It's time to "Man Up" for a visit from Trey Parker and Matt Stone. They are the dynamic duo behind South Park and the hit Broadway musical The Book of Mormon."What are they doing on our rock and roll show?"you ask. Well, some of the greatest moments of satire (see last week's show) on South Park are musical. In fact, check out our favorites here.
Plus, you could argue the show itself is quite punk rock with it's no holds barred attitude and lo-fi animation. The show even spawned a Rick Rubin-produced album. Now we have an equally outrageous musical, The Book of Mormon. It tells the story of two Mormon missionaries sent to a remote village in northern Uganda. It's even"bluer"than South Park, but despite this, or perhaps because of it, it's a smash hit. Trey, Matt and collaborator Robert Lopez have won a slew of Tony Awards and a record-breaking slot on the Billboard chart. So, how'd two Ween, Primus and Prog Rock fans from Colorado end up the toast of Broadway? Trey and Matt explained this and their songwriting philosophy during their visit to our studios. They were in town for the Chicago opening of the play.
Go to episode 374
reviews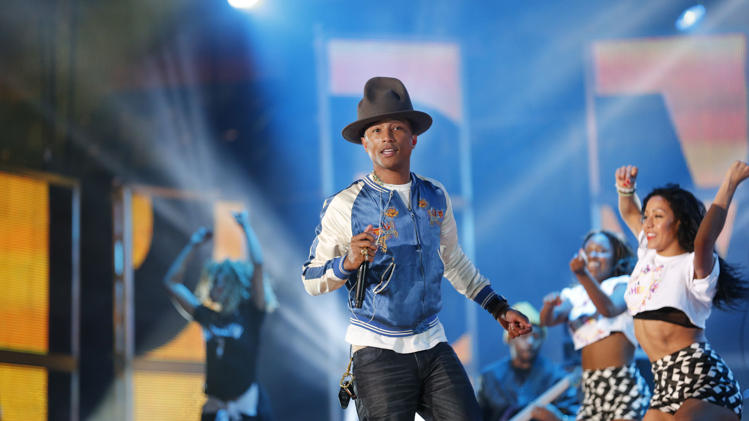 Oscar Songs 2014
When it comes to movies, Jim and Greg defer to the Academy. But, when it comes to music, they aren't as casual. 2014 has been a banner year for pop music in the movies, with three of this year's Best Original Song nominees topping the charts. In fact, this kind of crossover hasn't happened since 1984, when all five nominees hit #1. First, there's Idina Menzel's ubiquitous "Let It Go," from the animated Disney hit Frozen. Written by Robert Lopez and Kristen Anderson-Lopez of Book of Mormon fame, it's a flashy show tune—the "Diane Warren power ballad" of Greg's nightmares—that fails to impress our hosts. Not so with "The Moon Song," from the film Her. Karen O of Yeah Yeah Yeahs, who co-wrote the song with director Spike Jonze, has since released a duet with Ezra Koenig of Vampire Weekend. This quiet, intimate tune wins Jim's statuette, even if it's too low-key for the Academy. Greg's giving his award to "Happy" from Despicable Me 2. While Mr. Kot admits to living under a rock when it comes to kids' movies, he considers Pharrell's single, with its layered vocals and handclaps, a pop masterpiece (despite the mediocre lyrics). Jim isn't as happy and thinks that Pharrell phoned this one in. Meanwhile, U2 took a break from ending world hunger to record a new song for Mandela: Long Walk to Freedom. While the film got little attention in the U.S., "Ordinary Love" has something else working in its favor: the media empire of Harvey Weinstein. His aggressive promotion already won the song a Golden Globe for Best Song, and could similarly sway the Academy…but not our hosts. Despite the noble subject, Jim and Greg just hear standard U2 flag-waving.
Go to episode 431