Results for Reverend Horton Heat
classic album dissections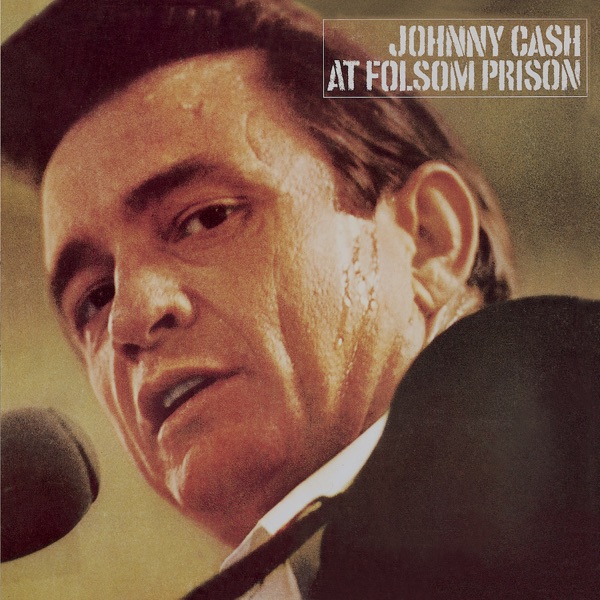 Live at Folsom Prison available on iTunes
Johnny Cash Live at Folsom Prison
Live at Folsom Prison has been regarded as one of the greatest live recordings in rock and roll history and marks a point of redemption in Johnny Cash's long career. As Greg explains, he was considered by many to be a has-been. But, in 1968 Columbia producer Bob Johnston took Cash up on his long-time idea of recording at a prison. The singer had previously played shows in prisons, but had not recorded. It's a fitting location for the"man in black,"since he had flirted with trouble and had spent some time in jail. He also went through a divorce, developed a drug problem, and seemed to be all but finished in the music industry. But one of Folsom's guest vocalists, June Carter-Cash, played a huge role in helping Johnny Cash get his life back on track. Cash won the Album of the Year at the 2nd annual Country Music Awards for Folsom Prison, and it helped make him a huge star again.
The location of the recording was a key factor to the album's success. Folsom Prison was not a friendly place. As Jim describes, it was an ugly, smelly, scary"dungeon"where law-abiding citizens would not feel very comfortable. But Cash wanted to record an album there because he showed empathy toward the prisoners, and the performer's cool demeanor brought out an energy and excitement in the audience that hadn't been heard in live recordings before. In addition to June Carter, Cash's band at Folsom consisted of the Tennessee Three, Carl Perkins and the Statler Brothers.
Jim and Greg pick out the key songs on At Folsom Prison to wrap up the dissection. Greg goes with "25 Minutes to Go". It was written by Shel Silverstein from the perspective of a convict on Death Row who is counting down the minutes of his life. You can hear the crowd's enthusiastic response throughout the song.
Jim discusses "Greystone Chapel", the last song on the album. It was written by Glen Sherley, a former inmate at Folsom. The Reverend Gresset introduced Cash to the song the night prior to the performance, and it moved Cash so much so that he decided to make it his closing song.
Throughout Johnny Cash's entire career, he walked a line between sinfulness and redeeming grace. At Folsom Prison highlights Cash's artistic intentions, not to preach at the prisoners of Folsom, but to relate to their situations. He was singing as one of them, a sinner, who would rather hang out with prisoners than "some of the 'saints' he'd met."
Forty years later the album is still inspiring artists such as Reverend Horton Heat, Pine Valley Cosmonauts, and Uncle Tupelo.
Go to episode 141
dijs
Jim
"Eat Steak"
Reverend Horton Heat
This week, Jim and Greg are soaking up some sun and new music in the beautiful city of Austin, Texas for South by Southwest. While Jim always loves visiting the annual festival to discover new talent, there's one element that makes him positively giddy – world famous Texas BBQ food. So for this trip to the desert island, Jim thought he would mentally prepare himself for some good old-fashioned carnivorous cuisine with the Reverend Horton Heat song, "Eat Steak." This track is some fun psychobilly rock that will get you looking for the closest barbeque restaurant, and fast.
Go to episode 538
featured songs
Featured Songs
Justin Timberlake, Rock Your Body, Justified, Jive, 2002
Miley Cyrus, Girls Just Wanna Have Fun, Breakout, Hollywood, 2008
Miley Cyrus, Breakout, Breakout, Hollywood, 2008
Patsy Cline, So Wrong, The Patsy Cline Story, Decca, 1963
Jesus Jones, Right Here, Right Now, Doubt, Parlophone, 1991
Oasis, Champagne Supernova, (What's the Story) Morning Glory?, Reprise, 1995
Radiohead, Paranoid Android, OK Computer, Parlophone, 1997
Fiona Apple, A Mistake, When the Pawn…, Epic, 1999
The Jam, That's Entertainment, Sound Affects, Polydor, 1980
U2, Zoo Station, Achtung Baby, Island, 1991
R.E.M, Let Me In, Monster, Warner Bros., 1994
Arcade Fire, Neighborhood #2 (Laika), Funeral, Merge, 2004
Air, Kelly Watch the Stars (Moog Cookbook Remix), Moon Safari, Source, 2008
The Hold Steady, Sequestered in Memphis, Stay Positive, Vagrant, 2008
The Hold Steady, Constructive Summer, Stay Positive, Vagrant, 2008
The Hold Steady, One for the Cutters, Stay Positive, Vagrant, 2008
King Khan & His Shrines, Took My Lady to Dinner, The Supreme Genius of King Khan & the Shrines, Vice, 2008
King Khan & His Shrines, Torture, The Supreme Genius of King Khan & the Shrines, Vice, 2008
Venetian Snares, Poo Yourself Jason, Detrimentalist, Planet Mu, 2008
Foreigner, Love on the Telephone, Head Games, Atlantic, 1979
Nas, You Can't Stop Us Now, Untitled, Island, 2008
Reverend Horton Heat, Psychobilly Freakout, Smoke 'Em if You Got 'Em, Sub Pop, 1992
Go to episode 139