Results for Respect
specials
1967
Not to make you feel old, but it's been 45 years since the "Summer of Love," the year of the hippie, and some of the most influential music in rock history. So Jim and Greg have decided to look back at the watershed year 1967. Television viewers were treated to memorable performances by The Who, The Doors and The Rolling Stones. Aretha Franklin recorded her famous Atlantic release "Respect." Fans from around the country gathered in California for the Monterey International Pop Music Festival. But during this episode Jim and Greg focus on the single LP's that changed the way people thought of the studio and a collection of songs. 1967 gave birth to the idea of album as art.
Sgt. Pepper's Lonely Hearts Club band is, of course, the most prominent example of studio innovation on album in '67. Recorded at Abbey Road by George Martin on mono, stereo and four-track recorders, Sgt. Pepper's was a critical and commercial success. But, as they stated during our Revolver Classic Album Dissection, Jim and Greg don't think it's The Beatles' best. Nor is it the best album of that year. They'd point people to the landmark recordings The Piper at the Gates of Dawn by Pink Floyd, Forever Changes by Love and The Velvet Underground and Nico by The Velvet Underground. Jim and Greg talk about these albums' innovations in terms of recording and artistic ambition. They also hear from Joe Boyd, who produced Pink Floyd's first single in 1967 and Jac Holzman, who discovered Love and signed them to Elektra.
Go to episode 323
classic album dissections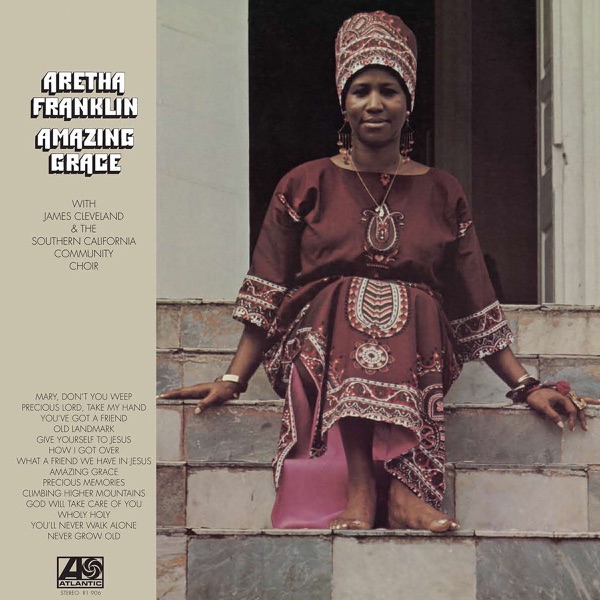 Amazing Grace available on iTunes
Aretha Franklin Amazing Grace
It's a big year for Aretha Franklin. The"Queen of Soul"just turned 70, and her bestselling album, Amazing Grace, turns 40 this June. No, you won't find megahits like "Respect" or "Think " on Amazing Grace's track list, but this 1972 album of gospel covers influenced rock and rollers as diverse as the Rolling Stones and U2, and transformed gospel as we know it. In honor of the anniversary, Jim and Greg do a classic album dissection of Amazing Grace. They're joined by Aaron Cohen, Downbeat editor and author of a book on Amazing Grace for the 33 1/3 series. Everything Aretha did in this era, Aaron explains, she did in a big way. Her return to gospel music after over a decade in the pop wilderness was no exception. The record was recorded live at a Baptist church in Watts, Los Angeles over two days. Gospel luminaries including singer Clara Ward and Aretha's father, the Reverand CL Franklin, were in the audience (as were the Stones' Charlie Watts and Mick Jagger). Freed from the constraints of cutting a three-minute single, Franklin takes her time on Amazing Grace, stretching songs and combining them in surprising medleys. But the real magic of the album, Aaron contends, comes from the combination of Aretha's voice with that of Reverend James Cleveland's Southern California Community Choir. This combination of star soloist and choir became standard in gospel music from this point forward.
As always with classic album dissections, Jim and Greg choose their own tracks from Amazing Grace to highlight. Jim goes with "Precious Lord (Take My Hand)/You've Got a Friend," a medley that melds a classic gospel tune with Carole King's decidedly secular pop hit. Greg chooses "How I Got Over," a Clara Ward cover that, he explains, was closely associated with the ongoing civil rights movement.
Go to episode 332
featured songs