Results for Relatives in Descent
reviews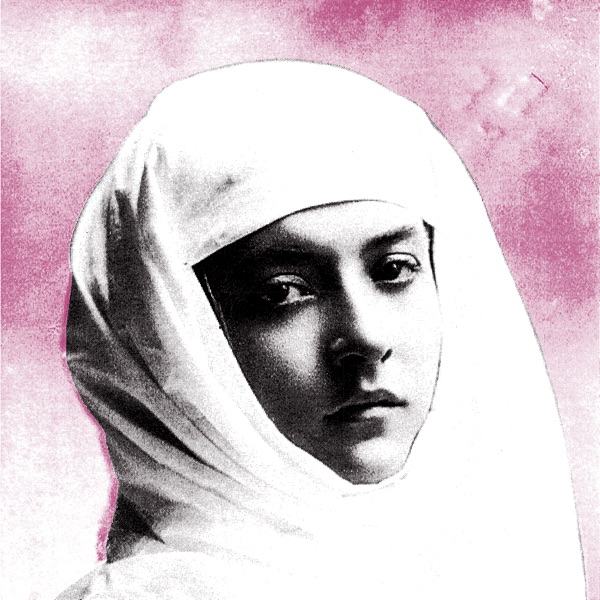 Relatives in Descent available on iTunes
Protomartyr Relatives in Descent
Relatives in Descent is Protomartyr's fourth album since forming in Detroit in 2010. Jim and Greg have loved all their previous records and had them on the show in 2014. After hearing the new album, Greg declares that they're one of the best rock bands in America and that they keep getting better. He cites Greg Ahee's agile but wild guitar playing and Alex Leonard's unconventional textured drumming as keys to their sound. Joe Casey's lyrics, he says, have an emotional undercurrent with a sense of anger. Jim also loves Casey's elliptical approach to his lyrics, which show empathy for people who don't often get attention or respect. He was hooked from the first time he heard the album and keeps finding things with each subsequent listen. Relatives in Descent gets an enthusiastic double-Buy It.
Go to episode 618
lists
The Best Albums of 2017
It's Jim and Greg's favorite show of the year, where they get to reflect on the Best Albums of 2017. They also hear picks from listeners as well as the Sound Opinions production staff.
Go to episode 627
featured songs
Featured Songs
The Staple Singers, Freedom Highway, Freedom Highway, Epic, 1965
Protomartyr, The Chuckler, Relatives in Descent, Domino, 2017
Protomartyr, A Private Misunderstanding, Relatives in Descent, Domino, 2017
Mavis Staples, Eyes on the Prize, We'll Never Turn Back, Anti-, 2007
Mavis Staples, If All I Was Was Black, If All I Was Was Black, Anti-, 2017
The Staple Singers, I Can't Help from Cryin Sometimes, This Little Light, Riverside, 1964
Mavis Staples and Lucky Peterson, Precious Lord, Take My Hand, Spirituals and Gospel: Dedicated to Mahalia Jackson, Verve, 1996
Mahalia Jackson, How I Got Over, How I Got Over / Just As I Am, Apollo, 1951
Mahalia Jackson, Take My Hand, Precious Lord, Bless This House, Columbia, 1956
The Staple Singers, This Year, Soul Folk in Action, Stax, 1968
The Freedom Singers, Ain't Gonna Let Nobody Turn Me Around, Sing For Freedom, Folkways, 1980
The Staple Singers, Pray On, Swing Low Sweet Chariot, Vee Jay, 1963
The Staple Singers, Why (Am I Treated So Bad)?, Why, Epic, 1966
The Staple Singers, This May Be The Last Time (Alternate Take), Faith and Grace: A Family Story (1953-1976), Stax, 2015
The Staple Singers, Good News, Swing Low Sweet Chariot, Vee Jay, 1963
Bob Dylan, Blowin' In The Wind, Freewheelin' Bob Dylan, Columbia, 1963
The Staple Singers, Blowin' In The Wind, This Land, Riverside, 1963
The Staple Singers, Masters of War, This Little Light, Riverside, 1964
The Staple Singers, A Hard Rain's Gonna Fall, This Little Light, Riverside, 1964
James Brown, Say It Loud - I'm Black and I'm Proud, Say It Loud (I'm Black and I'm Proud)" (single), King, 1968
Chance the Rapper, Blessings, Coloring Book, Not on Label, 2016
Kendrick Lamar, Alright, To Pimp a Butterfly, Top Dawg, 2015
The Staple Singers, Uncloudy Day, Swing Low Sweet Chariot, Vee Jay, 1963
Protomartyr, A Private Understanding, Relatives in Descent, Domino, 2017
Protomartyr, The Chuckler, Relatives in Descent, Domino, 2017
Protomartyr, Windsor Hum, Relatives in Descent, Domino, 2017
Protomartyr, My Children, Relatives in Descent, Domino, 2017
Protomartyr, Up the Tower, Relatives in Descent, Domino, 2017
Charles Bradley, Victim of Love, Victim of Love, Daptone, 2013
Charles Bradley, Changes, Changes, Daptone, 2016
Lady Gaga ft. Beyoncé, Telephone, The Fame Monster, Interscope, 2009
Hüsker Dü, Actual Condition, Warehouse: Songs and Stories, Warner Bros., 1987
Hüsker Dü, Pink Turns to Blue, Zen Arcade, SST Records, 1984
John Coltrane, A Love Supreme Pt. 1 Acknowledgement (Live), A Love Supreme (Deluxe Edition), Impulse!, 2002
Go to episode 618