Results for Ray of Light
reviews
Rebel Heart available on iTunes
Madonna Rebel Heart
In the early '80s, people questioned whether pop diva Madonna was just a girl of the moment or here to stay. While her music has been the soundtrack to our lives, her work in the 21st century has received mixed reviews. Plus in the Internet age, Madge experienced issues when she was forced to release her 13th studio album, Rebel Heart, early after tracks leaked online. Greg thinks that Madonna is at her best when she's being introspective, like on 1998's Ray of Light. The more experimental and honest tracks on the latest record outshine the dance pop numbers that are usually her specialty. He argues that Rebel Heart is half of a good album and gives it a Try It. In Jim's opinion, Greg is being kind to the Material Girl, and thinks "Holy Water" is probably Madonna's worst song ever. He perceives the confessional songs as inauthentic and her attempts at provocation as tawdry. He gives Rebel Heart a Trash It.
Go to episode 485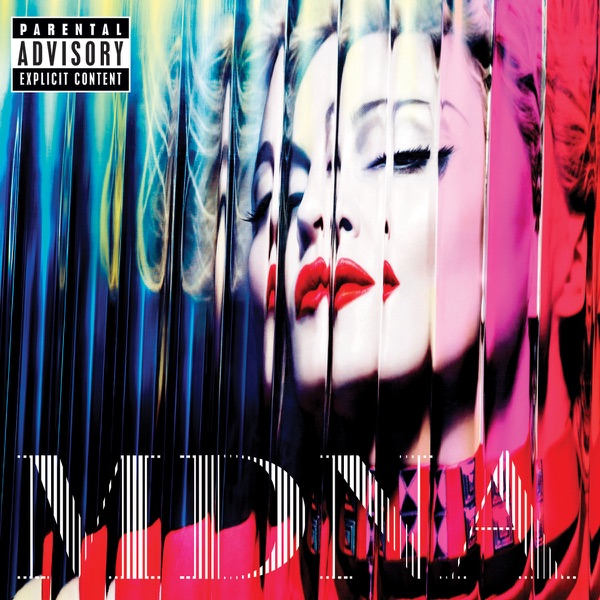 MDNA available on iTunes
Madonna MDNA
No other dance pop artist has been at it successfully for as long as Madonna. With a career spanning 30 years and 300 million albums sold worldwide, she's earned the title "Queen of Pop." However, with royal status, should come different expectations. No longer is Madonna on the cutting edge, as critics of her new album MDNA have complained. But that's okay, says Greg. She's still able to bring personality, especially on the songs produced by William Orbit of Ray of Light fame. But Orbit only tackles half the record, so Greg gives MDNA a Burn It. Jim knows Greg thinks it's foolish to criticize Madonna's lyrics, but her music used to have conceptual strength in addition to pop power. Now she just goes on about being a bad girl…and at the age of 53. Jim says Trash It.
Go to episode 331