Results for Raphael Saadiq
reviews
Stone Rollin' available on iTunes
Raphael Saadiq Stone Rollin'
Raphael Saadiq is a music veteran at age 44. He was a member of the successful R&B group Tony! Toni! Toné! and then Lucy Pearl. Now he's released his fourth solo album called Stone Rollin'. Jim loves the vibe of it, even Robert Randolph's pedal steel guitar. You could accuse Saadiq of living in the past–he makes no bones about his roots–but he has the songwriting chops to put behind it. Jim gives this"great party record"a Buy It. Greg has always respected and liked Saadiq, but on this album he falls in love. He calls this album the singer/songwriter's crowning achievement, adding that Saadiq falls on the right side of the divide between retro and classic. Stone Rollin' gets a double Buy It.
Go to episode 289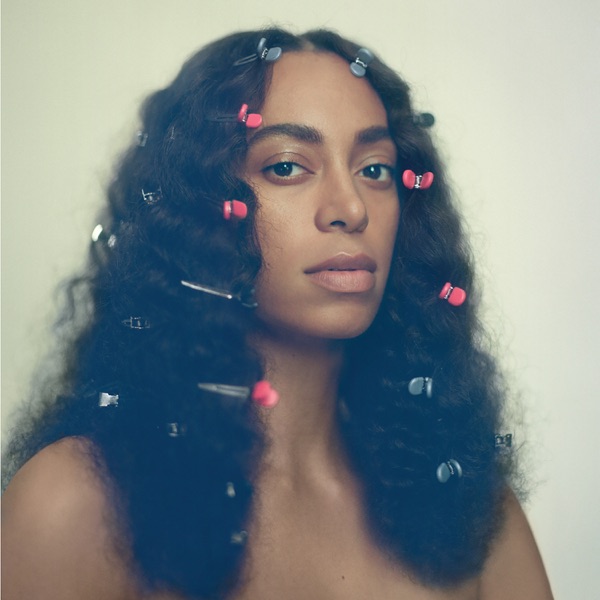 A Seat at the Table available on iTunes
Solange A Seat at the Table
Let's just get this part out of the way: Solange is the younger sister of Beyoncé. But that is where the comparisons end. Solange's new album A Seat at the Table is her 3rd studio album was produced by the noted R&B and neo-soul mastermind Raphael Saadiq. This is a protest album addressing elements of the Black Lives Matter movement. While it is an album with a political message Greg says it is a not a knock-out punch, it is much more subtle with a message of being"weary of the world."While Solange's voice is beautiful and delicate, Greg says her voice is also strong. Jim also hears Solange's weariness and notes how it contrasts to the anger of sister Beyonce's Lemonade. A Seat at the Table gets a double-Buy It.
Go to episode 567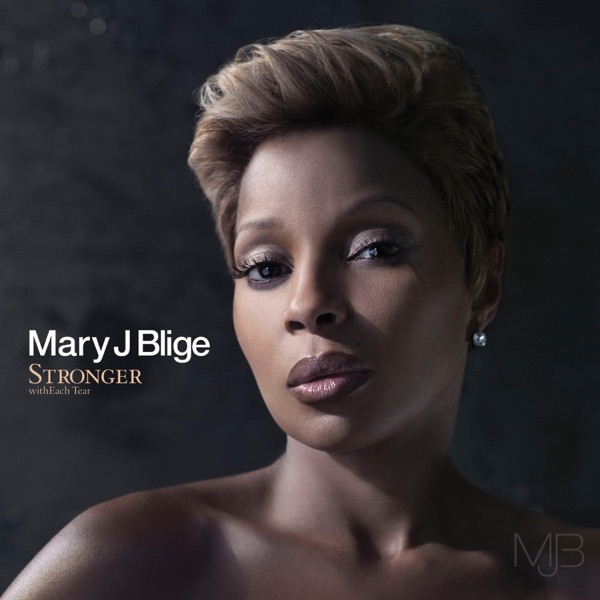 Stronger with Each Tear available on iTunes
Mary J. Blige Stronger with Each Tear
Jim and Greg continue their winter review round-up with a discussion of Stronger with Each Tear, the 9th album from R&B singer Mary J. Blige. Blige has built a career inspired by a life of drama. Now, self-proclaimed to be drama-free, she has to face doubts that she's lost her power. Jim insists happiness hasn't weakened Blige. What has weakened her is terrible production. With the exception of a beautiful Raphael Saadiq song, this album is filled with generic, glossy R&B. Jim can only give it a Burn It rating. Greg agrees that the production lacks authenticity, but thinks Blige fights through it. She's the best R&B singer working today, and he gives the album a Buy It.
Go to episode 216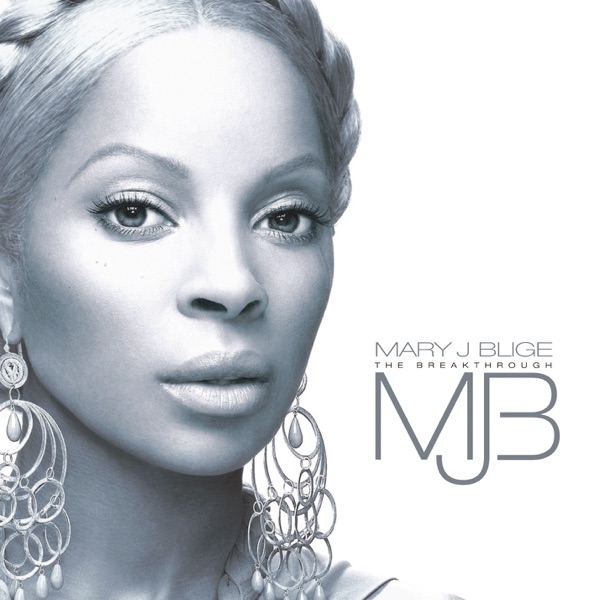 Mary available on iTunes
Mary J. Blige Mary
Jim and Greg next review the latest release from reigning R&B queen Mary J. Blige. Blige is an artist who has been put through the ringer, but things were a lot more stable during the making of The Breakthrough. This didn't affect Blige's sound, however, which is as gritty as ever. While Jim and Greg prefer the singer live, they agree that this is Blige's best album since 1992's What's the 411. (Sound Opinions H.Q. also recommends her 1999 release Mary). Our hosts are especially impressed with how Blige manages not to be overshined by the presence of so many star producers like Dr. Dre, Jimmy Jam, Terry Lewis and Will.i.am, nor star guests like Jay-Z, Raphael Saadiq and Nina Simone (from the beyond). Fellow divas Beyoncé Knowles and Alicia Keys can't always say that.
Go to episode 6
lists
Top Albums of 2011…So Far
We're halfway through 2011, which means it's time to get a jump on the Best-Of Lists. Here are Jim and Greg's mid-year best.
Go to episode 292
The Best Songs of 2011 - Mixtapes
As 2011 comes to a close, it's a great time to think about the songs that defined the year. Jim and Greg have compiled their favorite songs into mixtapes. During the show you'll hear a small selection, but luckily you can stream both mixes in their entirety. And you can make your own.
Happy New Year from Sound Opinions!
Go to episode 318
featured songs
Featured Songs
Cat Stevens, Father & Son, Tea for the Tillerman, Island, 1970
Fire, Father's Name Was Dad, Nuggets II: Original Artyfacts from the British Empire and Beyond, 1964-1969, Rhino, 2001
David Bowie, Kooks, Hunky Dory, RCA, 1971
Loretta Lynn, Coal Miner's Daughter, Coal Miner's Daughter, Decca, 1969
John Hiatt, Your Dad Did, Bring the Family, A&M, 1987
Paul Simon, St. Judy's Comet, There Goes Rhymin' Simon, Columbia, 1973
James Brown, Papa's Got A Brand New Bag, Star Time, Polydor, 1991
The Temptations, Papa Was a Rolling Stone, All Directions, Gordy, 1972
Grateful Dead, Box of Rain, American Beauty, Warner Bros, 1970
Didjits, Dad, Hey Judester, Touch and Go, 1988
Kelly Hogan & the Pine Valley Cosmonauts, Papa Was a Rodeo, Beneath the Country Underdog, Bloodshot Records, 2000
Lou Reed, Beginning Of A Great Adventure, New York, Sire, 1989
Shep and the Limelites, Daddy's Home, Daddy's Home: The Very Best of Shep & the Limelites, Collectables, 2001
The Beach Boys, Child Is The Father Of The Man, Smile, Capitol, 1967
Neil Young, Old Man, Harvest, Warner Bros, 1972
The Winstons, Color Him Father, Color Him Father, Fuel 2000, 2011
Raphael Saadiq, Heart Attack, Stone Rollin', Sony, 2011
Raphael Saadiq, Day Dreams, Stone Rollin', Sony, 2011
Raphael Saadiq, Radio, Stone Rollin', Sony, 2011
The Game, Red Nation, Red Nation, Geffen, 2011
The Drifters, Answer the Phone, I'll Take You Where the Music's Playing, Sequel, 1965
The Minutemen, Two Beads At The End, Double Nickels on the Dime, SST, 1984
Gil Scott-Heron, Pieces of a Man, Pieces of a Man, RCA, 1971
Go to episode 289
Featured Songs
The Feelies, When You Know, Here Before, Bar/None, 2011
Anna Calvi, Desire, Anna Calvi, Domino Records, 2011
Danger Mouse & Daniele Luppi, Two Against One, Rome, Parlophone/EMI Records, 2011
Fucked Up, Ship of Fools, David Comes to Life, Matador, 2011
The Decemberists, Down by the Water, The King is Dead, Capitol, 2011
Smith Westerns, Still New, Dye It Blonde, Fat Possum, 2011
Raphael Saadiq, Go to Hell, Stone Rollin'', Columbia, 2011
The Bewitched Hands, So Cool, Birds & Drums, Sony Music Entertainment, 2011
tUnE-yArDs, Bizness, w h o k i l l, 4AD, 2011
Le Butcherettes, New York, Sin Sin Sin, Rodriguez Lopez Productions, 2011
Flying Lotus, Melting/Drips, Cosmogramma Alt. Takes, Warp, 2011
Jill Scott, Womanifesto, The Light of the Sun, Warner Brothers Records, 2011
Jill Scott, All Cried Out Redux, The Light of the Sun, Warner Brothers Records, 2011
Neko Case & Nick Cave, She's Not There, She's Not There Single, WaterTower Music, 2011
The Zombies, She's Not There, The Zombies, Parrott, 1965
Washed Out, Eyes Be Closed, Within and Without, Sub Pop, 2011
The Mothers of Invention, You Didn't Try to Call Me, Freak Out!, Verve, 1966
Battles, Ice Cream, Gloss Drop, Warp Records, 2011
The Ronettes, Walking in the Rain, Presenting The Fabulous Ronettes Featuring Veronica, Philles Records, 1964
Go to episode 292
Featured Songs
The Bewitched Hands, Hard to Cry, Birds & Drums, Jive, 2011
Fucked Up, Queen of Hearts, David Comes to Life, Matador, 2011
Danger Mouse and Daniele Luppi, The Gambling Priest, Rome, Capitol, 2011
Van Hunt, A Time Machine is My New Girlfriend, What Were You Hoping For, Godless Hotspot, 2011
Raphael Saadiq, Stone Rollin', (0:40) Stone Rollin', Columbia, 2011
Fleet Foxes, Lorelai, Helplessness Blues, Sub Pop, 2011
Mutemath, Prytania, Odd Soul, Teleprompt, 2011
SBTRKT, Something Goes Right, SBTRKT, Young Turks, 2011
The Feelies, When You Know, Here Before, Bar/None, 2011
tUnE-yArDs, Gangsta, w h o k i l l, 4AD, 2011
Das Racist, Relax, Relax, Greedhead, 2011
The Decemberists, Don't Carry It All, The King is Dead, Capitol, 2011
The Roots, The Other Side, Undun, Def Jam, 2011
Le Butcherettes, Tonight, Sin, Sin, Sin, Rodriguez Lopez Productions, 2011
Wild Flag, Romance, Wild Flag, Merge, 2011
Astrud Gilberto and Stan Getz, The Telephone Song, Stan Getz meets Jo~ao & Astrud Gilberto: New York 1964, Giants of Jazz, 1990
Trombone Shorty, Dumaine St., For True, Verve, 2011
Lou Reed and Metallica, Pumping Blood, Lulu, Warner Bros., 2011
The Velvet Underground, The Black Angel's Death Song, The Velvet Underground & Nico, Verve, 1967
Super Furry Animals, Night Vision, Guerrilla, Creation, 1999
Go to episode 315