Results for Pusha T
reviews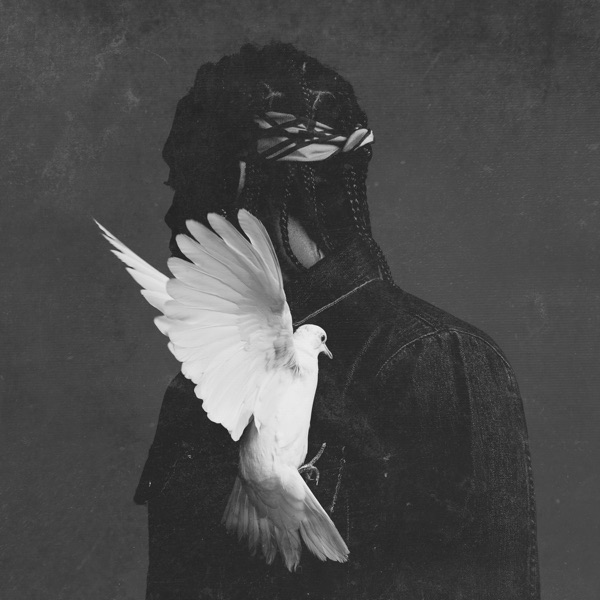 King Push – Darkest Before Dawn: The Prelude available on iTunes
Pusha T King Push – Darkest Before Dawn: The Prelude
Virginia-bred rapper Pusha T recently released his second solo record called King Push – Darkest Before Dawn: The Prelude. This album serves as a precursor to his main event – King Push – set to be released this spring. The rapper promises it will be unlike any hip hop album of the last 18 years. Greg says if this mysterious upcoming album is anything like The Prelude, he's sold. This record packs a punch with 10 intense tracks marked by Pusha's authoritative voice. He's lived what he's speaking about, and thus he delivers detail that, in Greg's opinion, is a step above that which his peers provide. Pusha offers powerful social commentary with grit and an understanding of the street life, and the album's a Buy It for Greg. Jim agrees that Pusha is an agile rapper with important things to say, but is disappointed in the album's continued glorification of cocaine dealing. Pusha's coverage of drug dealing doesn't nearly hit the depths that Kendrick Lamar's music does, and Jim tires of Pusha's coke-centric tracks. Finding this album to be half-Buy It, half-Trash It, Jim settles in the middle with a Try It review for King Push – Darkest Before Dawn: The Prelude.
Go to episode 531
Hell Hath No Fury available on iTunes
The Clipse Hell Hath No Fury
After a four-year drought stemming from a record label deal mishap, sibling rapper duo The Clipse have finally released their second album, Hell Hath No Fury. The Clipse come from Virginia Beach, the same town as Timbaland, Missy Elliot and The Neptunes. (In fact, super-producing pair The Neptunes are friends with rappers Malice and Pusha T and produced the Clipse album.) Both Jim and Greg feel the album covers much of the same old clichéd gangsta rap territory, but does so with a tremendous amount of artful, novelistic detail. Jim compares it to the literary precision of Ghostface Killah's Fishscale. The sound of the album is dark, brooding, futuristic and inventive. Both Jim and Greg feel the album's production redeems the Neptunes for previous lackluster efforts (namely Pharrell Williams' In My Mind, which made this year's Turkey Shoot). Greg boldly proclaims that Hell Hath No Fury is one of the best albums of the year. That's a double Buy It.
Go to episode 53
Humanz available on iTunes
Gorillaz Humanz
The virtual band led by Blur's Damon Albarn, Gorillaz, is back with the group's fifth album. While they may technically be a"fictional"band, their impressive record and concert sales are very real. Their new record, Humanz, features collaborations with artists like Mavis Staples, Pusha T, Jehnny Beth of Savages, Grace Jones and more. Jim thinks Humanz is another great and creative effort from Gorillaz. He thinks the guest cameos work well from track to track, and that Damon Albarn created an interesting, dystopian effort. He gives it a Buy It. Greg is also a big Gorillaz fan, and thinks that Albarn gets the best out of his guests, and particularly loves the cameos from new artist Benjamin Clementine and rapper Vince Staples. While he doesn't think much of the collaboration track from Albarn and"enemy"Noel Gallagher of Oasis, he thinks Humanz is a great end of the world party soundtrack. He gives it a Buy It.
Go to episode 598
featured songs
Featured Songs
Taylor Swift, I Wish You Would (Voice Memo), 1989, Big Machine, 2014
Patti Smith, Free Money, Horses, Arista, 1975
Patti Smith & Lenny Kaye, Ballad of a Bad Boy, February 10, 1971, Mer, 2006
Patti Smith, Piss Factory, Single, Mer, 1974
Patti Smith, Hey Joe, Single, Mer, 1974
Ramones, Now I Wanna Sniff Some Glue, Ramones, Sire, 1976
Patti Smith, Distant Fingers (Demo), Land (1975-2002), Arista, 2002
Patti Smith, Gloria, Horses, Arista, 1975
Them, Gloria, Single, Decca, 1964
Patti Smith, Gloria, Horses, Arista, 1975
Patti Smith, Redondo Beach, Horses, Arista, 1975
Patti Smith, Birdland, Horses, Arista, 1975
Patti Smith, Kimberly, Horses, Arista, 1975
Patti Smith, Break It Up, Horses, Arista, 1975
Jim Morrison & The Doors, An American Prayer / The End, An American Prayer, Elektra, 1978
Patti Smith, Ask the Angels, I Never Talked to Bob Dylan, Stoned, 1977
Patti Smith, Land, Horses, Arista, 1975
Patti Smith, Elegie, Horses, Arista, 1975
Patti Smith, My Generation, Horses, Arista, 1975
Pusha T, Untouchable, King Push – Darkest Before Dawn: The Prelude, GOOD Music, Def Jam, 2015
Pusha T, Crutches, Crosses, Caskets, King Push – Darkest Before Dawn: The Prelude, GOOD Music, Def Jam, 2015
Pusha T feat. Jill Scott, Sunshine, King Push – Darkest Before Dawn: The Prelude, GOOD Music, Def Jam, 2015
Pusha T feat. Kehlani, Retribution, King Push – Darkest Before Dawn: The Prelude, GOOD Music, Def Jam, 2015
The Black Angels, Telephone, Phosphene Dream, Blue Horizon, 2010
Shamir, Demon (Live on Sound Opinions), Ratchet, XL, 2015
Lex Allen feat. Q The Sun & Lorde Fredd33, This Is Our Year, Social Me Duh, Lex Allen Productions, 2015
David Bowie, Up the Hill Backwards, Scary Monsters (and Super Creeps), RCA, 1980
David Bowie, Rebel Rebel, Diamond Dogs, RCA Victor, 1974
David Bowie, Sound and Vision, Low, RCA, 1977
Go to episode 531
Featured Songs
Sir The Baptist, Deliver Me (live on Sound Opinions), Saint or Sinner, Atlantic, 2017
Tame Impala, Solitude is Bliss (live on Sound Opinions), Innerspeaker, Modular Recordings, 2010
Beach Slang, Ride The Wild Haze (live on Sound Opinions), The Things We Do To Find People Who Feel Like Us, Polyvinyl, 2015
Eleanor Friedberger, Open Season (live on Sound Opinions), New View, Frenchkiss, 2016
Arcade Fire, We Used To Wait (live on Sound Opinions), The Suburbs, Rough Trade, 2010
Allen Toussaint, Southern Nights (live on Sound Opinions), Southern Nights, Reprise, 1975
Girlpool, It Gets More Blue (live on Sound Opinions), Powerplant, Anti-, 2017
Benjamin Booker, Have You Seen My Son (live on Sound Opinions), Benjamin Booker, ATO, 2014
Japandroids, Adrenaline Nightshift (live on Sound Opinions), Celebration Rock, Polyvinyl, 2012
Antibalas, Hook and Crook (live on Sound Opinions), Where the Gods Are in Peace, Daptone, 2017
Melody's Echo Chamber, Cross My Heart, Bon Voyage, Domino, 2018
Slim Harpo, Buzz Me Babe, Buzz Me Babe (Single), Excello, 1962
Parquet Courts, Mardi Gras Beads, Wide Awake!, Rough Trade, 2018
Pusha-T, If You Know You Know, Daytona, GOOD Music, 2018
Ezra Furman, Suck the Blood From My Wound, Transangelic Exodus, Bella Union, 2018
Rolling Blackout Coastal Fever, Talking Straight, Hope Downs, Sub Pop, 2018
Juliana Hatfield, Have You Never Been Mellow, Juliana Hatfield Sings Olivia Newton-John, American Laundromat, 2018
Go to episode 658