Results for Pops Staples
interviews
Mavis Staples
It's not often we get to share a room with a genuine national treasure. Jim and Greg were honored to speak with gospel and soul legend and Civil Rights icon Mavis Staples. (Greg is also the author of Mavis's 2014 biography I'll Take You There). Beginning her career at age eleven as the lead singer of her family band The Staple Singers, Mavis has inspired countless artists over the past half century.
Her father Pops Staples learned guitar at the feet of Charley Patton in Dockery Farms, Mississippi before moving to Chicago. There, he formed The Staple Singers, a gospel vocal group featuring his children – Pervis, Cleotha, Yvonne, and Mavis taking the lead. The combination of Pops's blues guitar, Cleotha's counterpoint, and Mavis's precociously powerful voice launched them into national attention with their 1956 hit "Uncloudy Day." Soon, the Staple Singers were at the forefront of the Civil Rights Movement, often serving as the opening act to Martin Luther King, Jr. (We'll cover that period in more detail in a second episode with Mavis).
The group had its greatest success once it signed to Stax Records and began recording with the famed session musicians in Muscle Shoals, Alabama on hits like "I'll Take You There." That's also when Mavis began her solo career – reluctantly at first, but still going as strong as ever today. Her latest album Livin' on a High Note found her working with songwriters like Nick Cave, tUnE-yArDs, and Neko Case. Mavis offers Jim and Greg an intimate look at growing up on Chicago's South Side, forming the Staple Singers' signature sound, meeting Mahalia Jackson, and collaborating with Curtis Mayfield and Prince.
Go to episode 593
reviews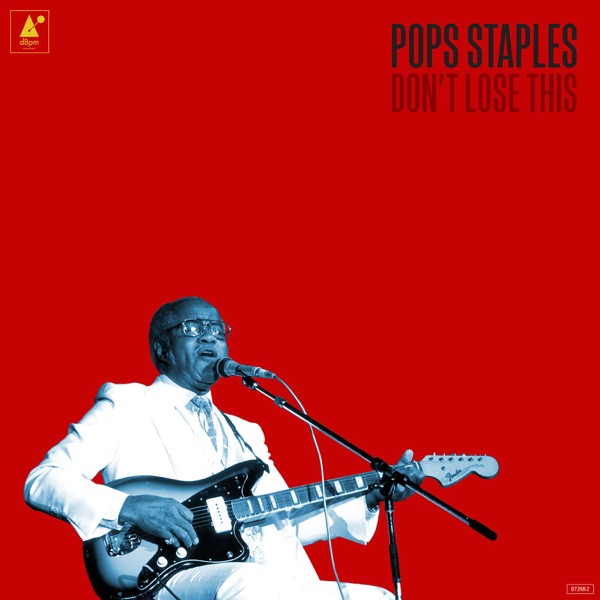 Don't Lose This available on iTunes
Pops Staples Don't Lose This
Reviewing a posthumous release is a tricky thing. You want to honor a great artist with a glowing review, but inevitably there's always something lacking. Jim and Greg agree on this when it comes to Pops Staples' final album, Don't Lose This, released 15 years after it the music was recorded and after the artist died. Having Pops on record so late in his life is like a gift to music fans, but Jim hears his voice deteriorating and compares it to Johnny Cash's recordings with Rick Rubin. Greg agrees that this isn't Pops' best work or the place to start with The Staples Singers. But, both critics hear standout songwriting moments that still resonate today. Indeed: "Don't Lose This." The album, produced by Jeff Tweedy, gets a double Try It.
Go to episode 482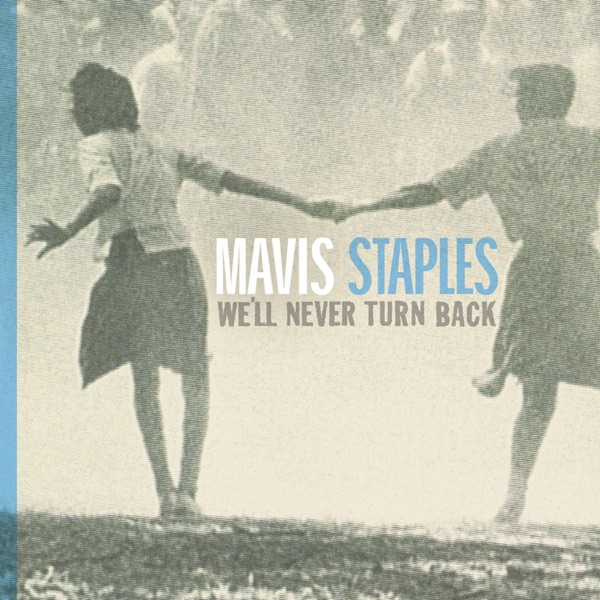 We'll Never Turn Back available on iTunes
Mavis Staples We'll Never Turn Back
Mavis Staples' new album, We'll Never Turn Back, is up next. Inspired by current racial violence and tension, the Staples Singers vocalist was joined by Ry Cooder, Jim Keltner, and members of The Freedom Singers to make an update of the civil rights music of the 1960s. This is a perfect fit for Mavis. Her father, Pops Staples, steered their family toward freedom songs, and eventually the Staples Singers became Martin Luther King, Jr.'s favorite group. The result is something that pays respect to the past, but is very relevant in the present. Jim gives the credit to Mavis. He thinks she is completely underrated and calls her a"national treasure."He wishes that Mavis and the band were doing more shows in support of the album and gives it a Buy It. Greg goes even further by naming We'll Never Turn Back the best album of 2007 — and it's only May! He commands listeners to Buy It for themselves and everyone they know.
Go to episode 75
featured songs
Featured Songs
Lesley Gore, Take Good Care (of My Heart), Take Good Care (of My Heart) (Single), Mercury, 1969
Lesley Gore, You Don't Own Me, Lesley Gore Sings of Mixed-Up Hearts, Mercury, 1963
Buena Vista Social Club, De Camino a La Vereda, Buena Vista Social Club, World Circuit Records, 1997
Los Van Van, Que Sorpresa, Lo Ultimo en Vivo, Qbadisc Records, 1995
Pedro Luis Ferrer, Mariposa, Pedro Luis Ferrer, EGREM, 1973
Buena Vista Social Club, Candela, Buena Vista Social Club, World Circuit Records, 1997
Aaron Neville, Tell It Like It Is, Tell It Like It Is (Single), Par-Lo Records, 1966
Count Basie, Swingin' the Blues, Sent For You Yesterday and Here You Come Today (Single), Decca, 1938
Miguelito Cuní y Felix Chapottín, Canto al Monte, Cuban Counterpoint: History of the Son Montuno, Rounder, 1992
Abbilona, Elleguá, Oggún ochosi, Elleguá, Oggún y Ochosi, Caribe, 2006
Arsenio Rodriguez, El Rincón Caliente, El Rincón Caliente (Single), RCA, 1950
Beny Moré, Elige Tú Que Canto Yo, The Most From Beny Moré, Cariño, 1965
Don Azpiazu & His Havana Casino Orchestra, El Manisero, El Manisero ("The Peanut Vendor") (Single), Victor, 1930
Dizzy Gillespie, Manteca (live), Manteca (Single), RCA, 1947
René Touzet, El Loco Cha Cha, El Loco Cha Cha (Single), GNP Crescendo, 1956
Bo Diddley, Bo Diddley, Bo Diddley (Single), Checker, 1955
Muddy Waters, She's Into Something, Trouble No More, Chess, 1959
Mongo Santamaría, Jamaicuba, Our Man in Havana, Fantasy, 1959
NG La Banda, La Expresiva, En La Calle, Qbadisc, 1989
Irakere, Bacalao Con Pan, Grupo Irakere, Areito, 1974
Silvio Rodríguez, Fusil Contra Fusil, Hasta La Victoria Siempre, Che Querido, Casa de las Americas, 1971
Carlos Varela, Robinson (Solo En Una Isla), Monedas al Aire, Qbadisc, 1991
Celia Cruz & Johnny Pacheco, Quimbara, Celia & Johnny, Vaya, 1974
Grupo de Experimentación Sonora del ICAIC, Cuba Va, Cuba Va! Songs of the New Generation of Revolutionary Cuba, Areito, 1971
Gente de Zona, El Animal, Lo Mejor Que Suena Ahora v2.0, Stomp Box, 2008
Orishas, A Lo Cubano, A Lo Cubano, Universal Latino, 2000
Buena Vista Social Club, Chan Chan, Buena Vista Social Club, World Circuit Records, 1997
Yosvany Terry, Laroko, New Throned King, 5Passion, 2014
Arsenio Rodríguez, Anabacoa, El Alma de Cuba, RCA Victor, 1950
Manolito y su Trabuco, Locos por mi Habana, Locos por mi Habana, EGREM, 2004
Celina González, Santa Barbara, ¡Que Viva Changó!, Qbadisc, 1993
Pops Staples, Better Home, Don't Lose This, Anti-, 2015
Pops Staples, The Lady's Letter, Don't Lose This, Anti-, 2015
Pops Staples, Father Father, Father Father, Virgin, 1994
Blondie, Call Me, Call Me (Single), Chrysalis, 1980
Elvis Costello & the Attractions, I Want You, Blood & Chocolate, Columbia, 1986
Utopia, Secret Society, POV, Passport, 1985
Bob Dylan, Restless Farewell, Times They Are A-Changin', Columbia, 1964
Meghan Trainor, All About That Bass, All About That Bass (Single), Epic, 2014
Olivia Newton-John, I Honestly Love You '98, I Honestly Love You '98 (Single), MCA, 1998
Go to episode 482