Results for Patrick Stump
reviews
Folie à Deux available on iTunes
Fall Out Boy Folie à Deux
The pop punk band Fall Out Boy is back with a new album called Folie à Deux, which translates to"A madness shared by two."It's not clear if this"two"refers to songwriting duo Patrick Stump and Pete Wentz, or Wentz and his celebrity bride Ashlee Simpson. But either way, Jim and Greg both think that Fall Out Boy stands out from the rest of the mall-punk crowd. Greg is especially impressed with Stump's vocal abilities. He thinks there are some terrific, short and sweet tracks on the album and recommends listeners Try It. Jim thinks Fall Out Boy consistently delivers the goods and predicts that one day Greg will join him with a Buy It rating.
Go to episode 161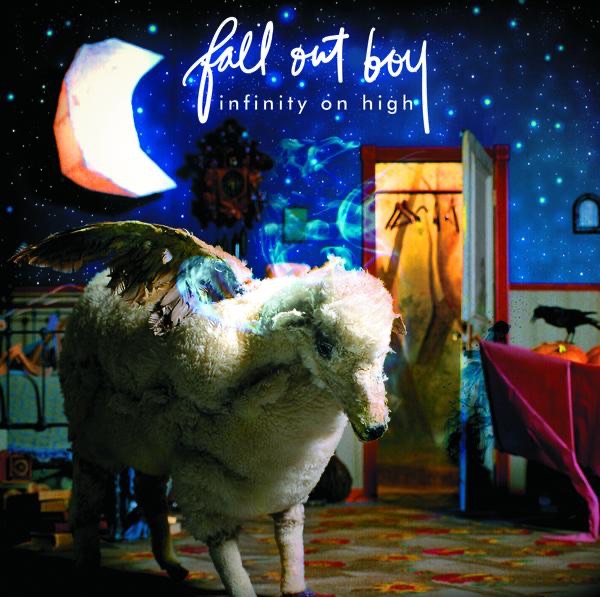 Infinity on High available on iTunes
Fall Out Boy Infinity on High
Next up Jim and Greg review Fall Out Boy's fourth album, Infinity on High. The pop punk quartet from the Chicago suburbs sold 3 million copies of its last album, and 15-year-old girls everywhere have been anxiously awaiting the follow-up. Teenagers aren't the only Fall Out Boy fans out there. The band's boss, Def Jam head Jay-Z, has also been championing them and arranged a larger-than-life debut. Jim also counts himself as a fan. He thinks Fall Out Boy is a smart, fun, exuberant band full of the punk spirit of bands like The Ramones. He admits that the lyrics are nothing profound, but gives the album a Buy It for its huge attitude and timeless pop songs. Greg admires how Fall Out Boy conducts itself as a band and thinks lead singer Patrick Stump has an impressive voice. However, he doesn't think they do a good enough job of differentiating themselves from other pop punk bands like the All-American Rejects and Sum 41. He wishes they did more with new producers like Babyface. This critic finds Infinity on High a little too generic and can only give the album a Burn It.
Go to episode 63