Results for On The Line
reviews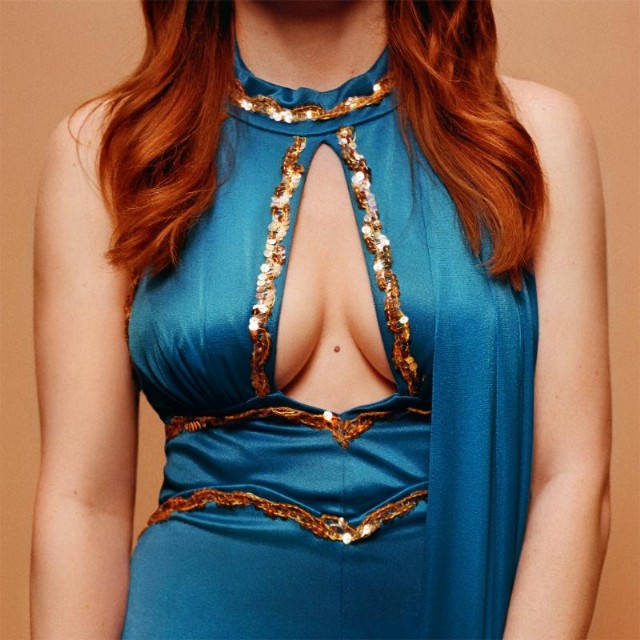 Jenny Lewis On The Line
Former Rilo Kiley frontwoman Jenny Lewis's fourth solo album, On The Line, is the most star-studded record of her career, featuring Ringo Starr, Jim Keltner, Benmont Tench and production from Beck and a pre-MeToo-reckoning Ryan Adams. (Lewis has publicly supported the women accusing Adams since the news broke.) Both Jim and Greg point out the LA vibe on the record- encompassing both Laurel Canyon songwriting and hedonistic excess. Greg says Lewis is underrated as an influence on other musicians like Kasey Musgraves, who won the Album of the Year GRAMMY award this year. Jim loves the novelistic detail found throughout the album, citing the line"disagreed about everything from Elliott Smith to grenadine"as an example of this genius. Greg praises her honest appraisal of her own imperfect childhood,"looking back to move forward"and the juxtaposition of light melodies with dark subject matter, what he calls a "classic California trope."
Go to episode 696
lists
Best Albums of 2019 So Far
After listening to dozens and dozens of albums this year, Jim and Greg have narrowed down their favorites from the first six months of 2019.
Go to episode 708
featured songs
Featured Songs
Junior Murvin, Police & Thieves, Police & Thieves, Island, 1977
Jenny Lewis, Heads Gonna Roll, On The Line, Warner Bros, 2019
Jenny Lewis, Wasted Youth, On The Line, Warner Bros, 2019
Jenny Lewis, Red Bull & Hennessy, On The Line, Warner Bros, 2019
Jenny Lewis, Rabbit Hole, On The Line, Warner Bros, 2019
Dex Romweber Duo, Jungle Drums, Is That You In the Blue?, Bloodshot, 2011
Let's Active, Every Word Means No, Afoot, I.R.S., 1983
Bob Dylan, Hurricane, Desire, Columbia, 1976
Stagger Lee, Lloyd Price, Stagger Lee (single), ABC-Paramount, 1958
Bob Dylan, Stack a Lee, World Gone Wrong, Columbia, 1993
Bruce Springsteen, Nebraska, Nebraska, Columbia, 1982
Sonic Youth, Death Valley '69, Bad Moon Rising, Blast First, 1985
Grandmaster & Melle Mel, White Lines (Don't Don't Do It), White Lines (Don't Don't Do It) (single), Sugar Hill, 1983
Alabama 3, Woke Up This Morning (The Sopranos Mix), Exile On Coldharbour Lane, Elemental, 1997
Neko Case, Deep Red Bells, Blacklisted, Bloodshot, 2002
Ghostface Killah, Shakey Dog, Fishscale, Def Jam, 2006
Jane's Addiction, Been Caught Stealing, Ritual de lo habitual, Warner Bros., 1990
My Bloody Valentine, Only Shallow, Loveless, Creation, 1991
Madonna, Hung Up, Confessions on a Dance Floor, Warner Bros., 2005
Mathien, God Is Crying, Opus, 601433 Records DK, 2019
Starfighter, The Driver, Night Runner, Night Runner, 2014
Chaka Khan, Like a Lady, Hello Happiness, Island, 2019
Andre Williams & 2 Star Tabernacle, Lily White Mama and Jet Black Daddy, Making Singles, Drinking Doubles, Bloodshot, 2002
Go to episode 696
Featured Songs
Rain Parade, As Real As Real, 3 x 4: The Bangles, The Three O'Clock, The Dream Syndicate, Rain Parade, Yep Roc, 2019
The Comet Is Coming, Astral Flying, Trust in the Lifeforce of the Deep Mystery, Impulse!, 2019
Fontaines D.C., Boys in the Better Land, Dogrel, Partisan, 2019
Priests, The Seduction of Kansas, The Seduction of Kansas, Sister Polygon, 2019
Dave, Streatham, PSYCHODRAMA, Neighborhood, 2019
Solange, Dreams, When I Get Home, Columbia, 2019
Pip Blom, Daddy Issues, Boat, Heavenly Recordings, 2019
Shana Cleveland, Night of the Worm Moon, Night of the Worm Moon, Sub Pop, 2019
Dream Syndicate, You Are My Friend, 3 x 4: The Bangles, The Three O'Clock, The Dream Syndicate, Rain Parade, Yep Roc, 2019
Sharon Van Etten, Seventeen, Remind Me Tomorrow, Jagjaguwar, 2019
Jenny Lewis, Red Bull & Hennessy, On The Line, Warner Bros, 2019
Yugen Blakrok, Gorgon Madonna, Anima Mysterium, I.O.T., 2019
Ex Hex, Good Times, It's Real, Merge, 2019
The Comet Is Coming, Super Zodiac, Trust in the Lifeforce of the Deep Mystery, Impulse!, 2019
Tacocat, Crystal Ball, This Mess is a Place, Subpop, 2019
Jamila Woods, ZORA, Legacy! Legacy!, Jagjaguwar, 2019
Lizzo, Tempo (feat. Missy Elliott), Cuz I Love You, Atlantic, 2019
The Velvet Underground and Nico, I'm Waiting for the Man, The Velvet Underground & Nico, Verve, 1967
The Replacements, Answering Machine, Let It Be, Twin Tone, 1984
De La Soul, Potholes In My Lawn, 3 Feet High and Rising, Tommy Boy, 1989
PM Dawn, To Serenade a Rainbow, Of the Heart, of the Soul and of the Cross: The Utopian Experience, Island, 1991
The Staple Singers, Respect Yourself, Be Altitude: Respect Yourself, Stax, 1971
Dr. John, Right Place, Wrong Time, In the Right Place, Atco, 1973
Roky Erickson, I Have Always Been Here Before, I Have Always Been Here Before (The Roky Erickson Anthology), Shout! Factory, 2005
The 13th Floor Elevators, Levitation, Easter Everywhere, International Artists, 1967
Go to episode 708
Featured Songs
Tourist Activities, Crystal River, Off My Mind - EP, Tourist Activities, 2019
Pom Poko, Day Tripper, Birthday, Bella Union, 2019
Steffanie Christi'an, Limbo, It's Complicated, EVRY Music, 2019
Delvon Lamarr Organ Trio, Tacoma Black Party (Live), Live at KEXP! (Live), Plaid Room, 2018
Super Sonic Space Rebels, Watch You Burn, Super Sonic Space Rebels, Super Sonic Space Rebels, 2017
Sebastian Adé, Parachute, Parachute (Single), Sweetest Sounds, 2019
Jenny Tolman, High Class White Trash, High Class White Trash (Single), Old Sol, 2019
Yugen Blakrok, Picture Box, Anima Mysterium, I.O.T, 2019
Brant Bjork, Guerrilla Funk, Jacoozzi, Heavy Psych Sounds, 2019
Mojo Juju, Think Twice, Native Tongue, Australian Broadcast Corp, 2018
Courtney Barnett & Kurt Vile, Continental Breakfast, Lotta Sea Lice, Matador, 2017
The Mountain Goats, This Year, The Sunset Tree, 4AD, 2005
Marvin Gaye, You're the Man, Pt. I & II, You're the Man, Motown, 2019
Marvin Gaye, You're the Man - Alternate Version, You're the Man, Motown, 2019
Marvin Gaye, We Can Make It Baby, You're the Man, Motown, 2019
The Originals, We Can Make It Baby, Naturally Together, Soul, 1970
Marvin Gaye, My Last Chance - SalaAM ReMi Remix, You're the Man, Motown, 2019
Marvin Gaye, The World Is Rated X, The World Is Rated X (Single), Motown, 1986
Marvin Gaye, The World Is Rated X - Alternate Mix, You're the Man, Motown, 2019
Marvin Gaye, Let's Get It On, Let's Get It On, Tamla, 1973
Moby, Extreme Ways, 18, Mute, 2002
The Partridge Family, Echo Valley 2-6809, Sound Magazine, Bell, 1971
Jenny Lewis, Wasted Youth, On The Line, Warner Bros, 2019
Janelle Monáe, Hell You Talmbout, Hell You Talmbout (Single), Wondaland, 2015
Junior Murvin, Police & Thieves, Police & Thieves, Island, 1977
The Jesus and Mary Chain, Just Like Honey, Psychocandy, Blanco y Negro, 1985
Go to episode 698