Results for Ontario
interviews
Rush
Jim gets to unleash his inner thirteen-year-old this week as he and Greg sit down with Alex Lifeson and Geddy Lee of the Canadian prog-rock legends Rush. All three members of Rush are known for their ridiculous virtuosity on their instruments – drum god Neil Peart, Lifeson on guitar, and Geddy Lee, who manages to play bass and synths and sing simultaneously. Lee and Lifeson met in junior high in Ontario and released a couple hard rock albums with drummer John Rutsey in the early '70s. But the band really hit its stride when Rutsey was replaced by Neil Peart, who also became the primary lyricist. They began crafting epic progressive rock concept albums like 2112 and Hemispheres featuring side-length sci-fi suites. The albums Permanent Waves and Moving Pictures brought Rush radio hits in the early '80s, and the band moved into a synth-driven phase. Over the ensuing decades, Rush has continued to evolve its sound and adapt to new styles, while growing a cult fanbase that is intense to say the least. The band just celebrated its 40th anniversary with a tour and live album called R40 Live. Geddy Lee and Alex Lifeson discuss the band's evolving styles, the existence of female Rush fans, and whether the band will continue.
Go to episode 535
reviews
Elephant Shell available on iTunes
Tokyo Police Club Elephant Shell
After getting raves with their 2006 EP, Tokyo Police Club have finally released a full-length album called Elephant Shell. The four-piece band from Ontario signed to Saddle Creek Records to record 11 songs, but don't expect a denser album. This effort is still a quick jaunt into garage rock, power-pop, and new wave that ends before you know it. But, neither Jim, nor Greg, is complaining. Jim loves their great sense of melody and high-energy enthusiasm. His only quibble is with the band's minor diversion into indie-rock pretension. But, overall he gives the record a Buy It. Greg also loves the tightly constructed arrangements, but notes that the band's lyrics still haven't developed much. He appreciates their exuberance but thinks they still have room to grow. He gives Elephant Shell a Try It.
Go to episode 125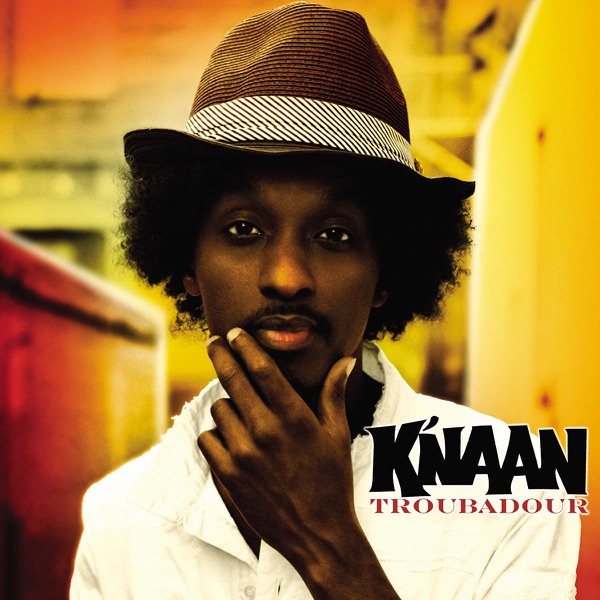 Troubadour available on iTunes
K'Naan Troubadour
Next up Jim and Greg review the second album from rapper K'Naan. In his songs K'Naan describes the tough streets he grew up on. And we believe him. Before settling in Ontario, K'Naan lived in Mogadishu. You can hear his African roots in the music, along with reggae and hip hop beats. Greg finds this hybrid really fresh. But, the record falls down when he tries to be too diverse. Greg gives Troubadour a Try It. Jim wonders if he's just in a better mood today. He agrees that some of the diverse cameos like Adam Levine and Kirk Hammett are totally unnecessary. But K'Naan has a strong voice and his songs have a strong sense of melody. The record gets a Buy It rating from Jim.
Go to episode 171