Results for Odd Blood
reviews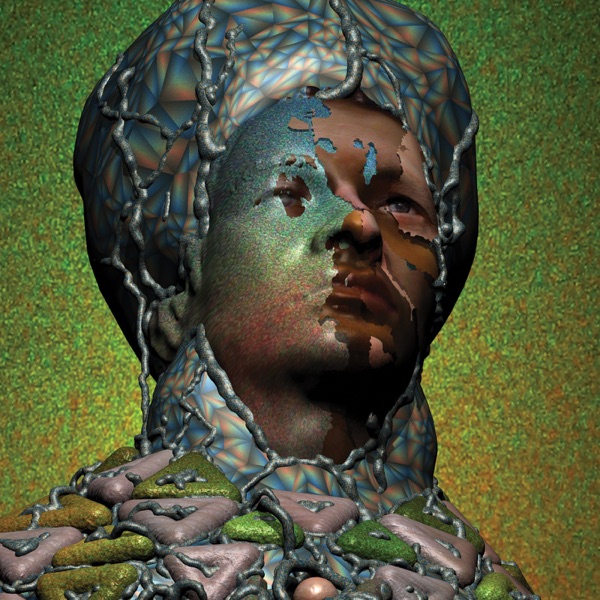 Odd Blood available on iTunes
Yeasayer Odd Blood
The record review this week is of Odd Blood by Yeasayer. The Brooklyn-based band released their highly-acclaimed debut in 2007. And like Weezer, they faced the dreaded sophomore album pressure. But, Jim and Greg agree that they deliver. Jim has already nominated "Madder Red" for hook of the year. Yeasayer has upped the songwriting on Odd Blood, but Greg wishes they had maintained the mystery and allure of the last record. He hears some obvious references and hopes they don't go too far in the pop direction on their next release. That said, Odd Blood gets a double Buy It.
Go to episode 221
lists
Best Albums of 2010…So Far
As the year hits its midway mark, Jim and Greg take stock of their favorite record releases and name the mid-year best.
Go to episode 237
featured songs
Featured Songs
Paul Simon, Graceland, Graceland, Warner Bros., 1986
Big Black, Stinking Drunk, Atomizer, Homestead, 1986
Naked Raygun, I Don't Know, Throb Throb, Homestead, 1985
Weezer, My Name is Jonas, Weezer (Blue Album), Geffen, 1994
Rivers Cuomo and The Cathy Santonies, Undone (The Sweater Song) (Live on Sound Opinions), Weezer (Blue Album), Geffen, 2010
The Cathy Santonies, Piranha (Live on Sound Opinions), n/a, n/a, 2009
Weezer, No One Else, Weezer (Blue Album), Geffen, 1994
Weezer, El Scorcho, Pinkerton, DGC, 1996
Rivers Cuomo and The Cathy Santonies, The Good Life (Live on Sound Opinions), Pinkerton, DGC, 2010
Rivers Cuomo, Beverly Hills, Make Believe, DGC/Geffen, 2005
Weezer, I Don't Want to Let You Go, Raditude, DGC, 2009
Rivers Cuomo and The Cathy Santonies, In the Garage/Heartsongs (Live on Sound Opinions), Weezer (Blue Album), Geffen, 2010
Rivers Cuomo and The Cathy Santonies, Can't Stop Partying (Live on Sound Opinions), Raditude, DGC, 2010
Weezer, (If You're Wondering If I Want You To) I Want You To, Raditude, DGC, 2009
Yeasayer, Ambling Amp, Odd Blood, Secretly Canadian, 2010
Yeasayer, Madder Red, Odd Blood, Secretly Canadian, 2010
Astrud Gilberto & Stan Getz, The Telephone Song, Getz Au Go Go Featuring Astrud Gilberto, Verve, 1964
The Appleseed Cast, A Dream For Us, Two Conversations, Tiger Style, 2003
Nightmares on Wax, Ethnic Majority, Carboot Soul, Warp, 1999
John Lennon, Oh My Love, Wonsaponatime, Capitol, 1998
Go to episode 221
Featured Songs
The Drifters, On Broadway, Under the Boardwalk, Dara, 1964
Original Broadway Cast, Don't Do Sadness, Spring Awakening, Decca, 2006
Original Broadway Cast, American Idiot, American Idiot, Reprise, 2010
Original Broadway Cast, Wake Me Up When September Ends, American Idiot, Reprise, 2010
Donnie Kehr, Christian Hoff, Anthony Barrile, Pinball Wizard, The Who's Tommy: Original Cast Recording, RCA Victor, 1993
Original Broadway Cast, Sherry, Jersey Boys, Rhino, 2005
Original Cast, Water No Get Enemy, Fela! Original Cast Recording, Knitting Factory, 2010
Original Cast, Great Balls of Fire, The Million Dollar Quartet Original Cast Recording, Caroline, 2010
Original Broadway Cast, Seasons of Love, Rent, Dreamworks, 1996
Bob Dylan, The Times They Are A-Changin', The Times They Are A-Changin', Columbia, 1964
Original Broadway Cast, Can't Take My Eyes Off of You, Jersey Boys, Rhino, 2005
Grateful Dead, Operator, American Beauty, Warner Bros, 1970
Neil Young, We R In Control, Trans, Geffen, 1983
Bettye LaVette, Wish You Were Here, Interpretations: The British Rock Songbook, Anti, 2010
Phish, Free, Billy Breathes, Elektra, 1996
LCD Soundsystem, One Touch, This Is Happening, Virgin, 2010
LCD Soundsystem, You Wanted A Hit, This Is Happening, Virgin, 2010
VV Brown, Crying Blood, Traveling Like the Light, Island Records, 2009
Gorillaz, Some Kind of Nature, Plastic Beach, EMI Records, 2010
Dessa, Dixon's Girl, A Badly Broken Code, Doomtree Records, 2010
Flying Lotus, And The World Laughs With You, Cosmogramma, Warp, 2010
Broken Bells, Your Head Is On Fire, Broken Bells, Columbia, 2010
The Besnard Lakes, Glass Printer, The Besnard Lakes Are the Roaring Night, Jagjaguwar, 2010
Yeasayer, O.N.E., Odd Blood, Secretly Canadian, 2010
Janelle Monáe, Come Alive (The War of the Roses), The ArchAndroid, Big Beat, 2010
Grateful Dead, Operator, American Beauty, Warner Bros., 1970
Neil Young, We R In Control, Trans, Geffen, 1982
Bettye LaVette, Wish You Were Here, Interpretations: The British Rock Songbook, ANTI-, 2010
Phish, Free, Hampton Comes Alive, Elektra, 1999
Go to episode 237