Results for Oak Park
interviews
Eleanor Friedberger
Singer-songwriter Eleanor Friedberger last joined us in 2008 as one half of the duo The Fiery Furnaces, along with her older brother Matthew. Famous for their fragmented and experimental sound, they made an impressive nine albums in six years together. However since 2011, Eleanor has been pursuing a solo career that is sonically quite different from the work she was doing in The Fiery Furnaces. She's put out three albums, Last Summer (2011), Personal Record (2013) and most recently, New View. While Eleanor Friedberger is an Oak Park, Illinois native currently living in New York state, she recently joined Jim and Greg during the SXSW Music Conference in Austin, Texas for a conversation and live performance in front of an audience at the Gibson Showroom. She speaks about growing up, going solo, Seth Meyers, and Andy Warhol.
Go to episode 550
The Fiery Furnaces
This week Jim and Greg also speak with Eleanor and Matthew Friedberger of The Fiery Furnaces. The Oak Park, IL natives formed their duo in Brooklyn in 2002. Their latest album, Widow City, is a favorite of both Jim and Greg's. It was an opportunity for Eleanor and Matt to indulge themselves in their 1970s upbringing. They recorded the album in a more traditional way, and used artifacts of the era like a Ouiga Board and vintage House and Garden magazines as inspiration. You can hear the classic rock influence on the tracks "Widow City," "Ex-Guru," and "Japanese Slippers."
Go to episode 110
reviews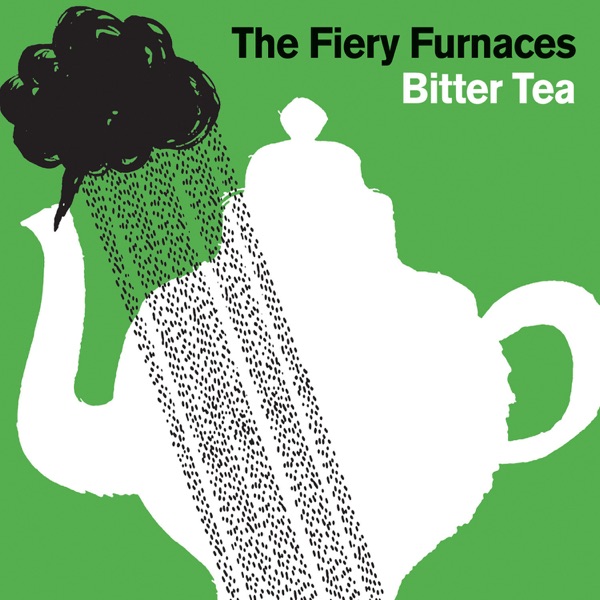 Bitter Tea available on iTunes
The Fiery Furnaces Bitter Tea
The critical discussion really starts to get good with this next album. Oak Park natives Matthew and Eleanor Friedberger, otherwise known as The Fiery Furnaces, have just released their fifth full album, Bitter Tea, and our hosts could not disagree more. Jim has never been a huge fan of this sister and brother team, but this album just irritates the heck out of him. He finds it pointlessly eclectic, pretentious and basically unlistenable. Greg argues that Jim simply has the attention span of an ant. He loves Bitter Tea, and asks listeners to take their time with this one. Greg points to Eleanor's terrific Patti Smith-like vocals and Matthew's inventive, theatrical songwriting. It's a Trash It for Jim, but a Buy It for Greg.
Go to episode 20