Results for Nigel Godrich
interviews
Thom Yorke and Jonny Greenwood
This week on the show, Jim and Greg have two very special guests: Thom Yorke and Jonny Greenwood of the band Radiohead. Our hosts consider Radiohead one of the most important bands of the past two decades, and were thrilled to have the lead singer and guitarist/multi-instrumentalist on the show. Greg asserts that Kid A is the most avant-garde album to ever debut at the top of the Billboard charts — it's rare that a band can be so experimental and still achieve such mainstream success.
Radiohead was in Chicago to perform two shows at the Auditorium Theatre, and when they come to town, it is always memorable. Their 2001 outdoor performance at Hutchinson Field was a landmark event for Chicago music. Though the city has not always been eager to invite droves of young rockers into its public spaces, the success of that show seems to have paved the way for outdoor music concerts like Lollapalooza. Nevertheless, the Brits' return to the city this year was not completely drama free. The city rejected the band's bid to play at Millennium Park, although it's not clear whether or not Radiohead would have even accepted. Never one to do the same thing twice, the band was eager to try out a smaller, indoor venue like the Auditorium Theatre.
Thom and Jonny explain that this tour was an opportunity to work on songs that may be a part of their upcoming 2007 release. That's good news, since some suspected that there might not even be a next album. Radiohead's extended family keeps growing, as does their interest in solo work, so there was speculation that they might not continue in this incarnation. But unlike bands of their stature who stay together for the sake of the business, the bandmates explain that Radiohead will go on as long as the music makes it worth it. And in the meantime, they'll have to juggle the music with the nappies.
Doing solo projects is still a priority for members of Radiohead. Jonny composed the music for the 2004 film Bodysong, which he also co-produced. And Thom Yorke will be releasing The Eraser in July, though he explains that the term"solo"is not really appropriate in this case. The album was produced and arranged by longtime Radiohead collaborater Nigel Godrich, and contains music composed by his bandmates.
One of the songs on The Eraser, "Harrowdown Hill," was inspired by the death of weapons inspector and government scientist Dr. David Kelly. After acting as a whistle-blower and telling a journalist that he disagreed with claims the British government made about weapons of mass destruction in Iraq, Kelly was found dead only days later. A Parliamentary committee investigated the death and determined it to be suicide, but many, including Thom, are skeptical of the validity of this finding. It's not the first time Thom and the band have infused their music with political meaning — though, as Thom explains to Jim and Greg, his approach differs from that of his fellow countryman.
Go to episode 30
Warpaint
Jim and Greg are joined in the studio this week by the Los Angeles band, Warpaint. The band is made of Emily Kokal and Theresa Wayman on guitar and vocals, Jenny Lee Lindberg on bass, and drummer Stella Mozgawa. The band combines rock, electronica, r&b and a host of other genres into a mix that they like to call"sexy,"apt for a band formed on Valentines Day of 2004. Jim and Greg talk to them about musical influences, why it takes so long between records and what is was like working with production superstars, Flood and Nigel Godrich. The band plays us 3 songs from their latest self-titled album, Warpaint.
Go to episode 444
reviews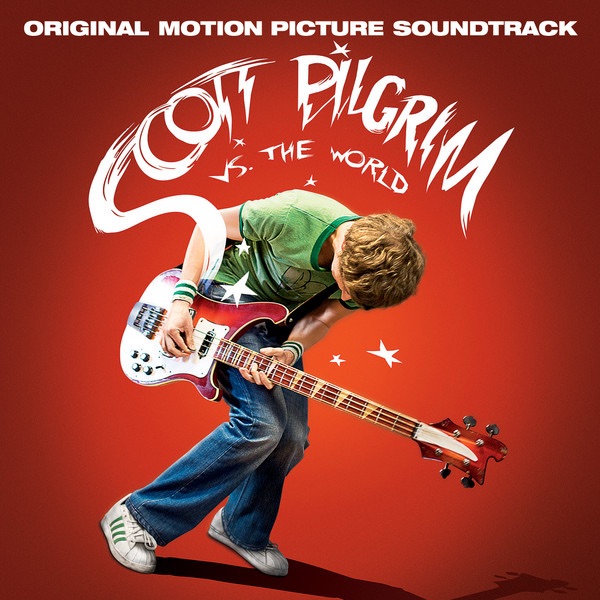 Scott Pilgrim Vs. The World available on iTunes
Nigel Godrich & Broken Social Scene & The Black Lips & Beck Scott Pilgrim Vs. The World
Reviews have been pretty solid for the movie Scott Pilgrim Vs. The World. But what about the music? The film was scored by producer Nigel Godrich, and the soundtrack features songs by Broken Social Scene, The Black Lips and Beck, or Sex Bob Omb as the fictional band is known in the film. Greg doesn't think it holds up much as an album. It's more of a souvenir of the movie than anything else. He gives it a Trash It. Jim calls Greg cold-hearted. He loves this"generation Y mixtape,"and tells people to get the record even if they don't see the movie (though he recommends that too). Jim gives a Buy It rating.
Go to episode 247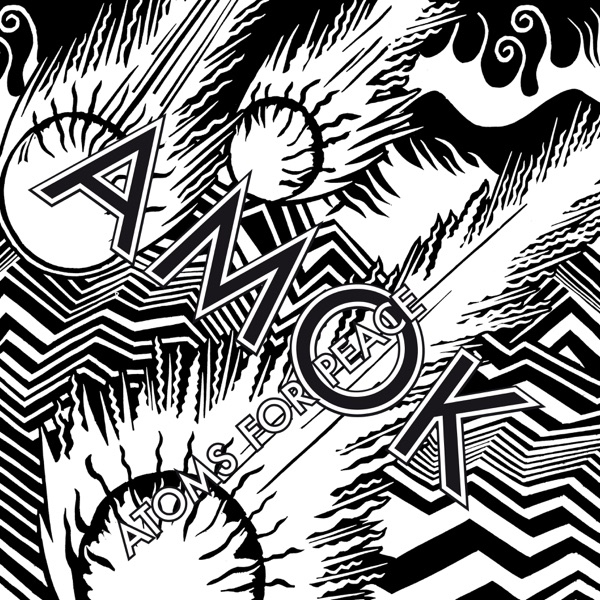 AMOK available on iTunes
Atoms for Peace AMOK
After his solo project The Eraser, Radiohead frontman Thom Yorke went out on tour with a group that could only be described as "super": Red Hot Chili Peppers' Flea on bass, Radiohead producer Nigel Godrich on programming, Joey Waronker on drums and Mauro Refosco on percussion. The collaboration worked so well that the group has released an album under the name Atoms for Peace. Greg was impressed with how The Eraser really found its identity live, and he has high hopes AMOK will do the same. But on record, the songs are not as strong as the production, so he can only say Burn It. In terms of his unique voice, Thom Yorke has finally won Jim over. He gets the robotic and alien nature of the voice the electronic musicianship and the dystopian lyrics and says Buy It.
Go to episode 379
The Information available on iTunes
Beck The Information
Beck released his ninth album this week, and boy, do we feel old. The L.A. rocker is also feeling more mature now that he is a married man and a father, but he's still up to his old cutting and pasting, genre-hopping ways. On The Information, Beck Hansen teams up with longtime Radiohead producer Nigel Godrich to pump the album up with a hodgepodge of samples and sounds. For an extra psychedelic touch, the final track is a spacey outro read by author Dave Eggers and director Spike Jonze. Greg is happy that Beck isn't repeating himself like he did on 2005's Guero; he's experimenting with sounds in really inventive ways. But, Greg explains that the hooks and melodies are lacking on the second half of the record. He recommends that fans cut and paste to make their own album, and he gives The Information a Burn It. Jim, however, doesn't think that Beck has ever been better than he is on the good moments of The Information. He recommends fans Buy It.
Go to episode 45
The Eraser available on iTunes
Thom Yorke The Eraser
Radiohead frontman Thom Yorke recently put out a new album, The Eraser. It's his first solo album, though as he explained to Jim and Greg a few weeks ago, it's perhaps unfair to label it as such. Many of the tracks were composed by members of the band, and it was produced by longtime Radiohead collaborator Nigel Godrich. But the record is credited to Yorke, so Jim and Greg decide to stick with the term"solo."Jim has long resisted jumping on the Radiohead train, though he's always enjoyed their rhythm section as well as their live performances — so it's interesting that this album, which lacks the bombast of their live shows, is the one to finally teach Jim to"stop worrying and love the Yorke."He gives it a Buy It rating. Greg, a longtime Radiohead fan, is actually the dissenter here. He likes the record, but finds it to be merely a modest production, earning a modest Burn It.
Go to episode 33
Warpaint available on iTunes
Warpaint Warpaint
Los Angeles space pop quartet Warpaint is back with a self-titled sophomore record. Formed in 2004, Warpaint spent years refining its sound and lineup before dropping its debut LP, The Fool, in 2010. By that time, founding members Theresa Wayman, Jenny Lee Lindberg, and Emily Kokal had brought onboard gifted Aussie drummer Stella Mozgawa. Jim enjoyed The Fool and had high-hopes for the follow-up—but when he saw super-producers Flood and Nigel Godrich behind the board on this album, he prepared for bombast. What he found instead was subtle music that rewards close listening. It's a strong soundtrack for household chores and Valentine's Day alike, and Jim would definitely Buy It. Greg is impressed with how this band has evolved, with Mozgawa's drums perfecting the give-and-take between all four instruments. Although this record has fewer rock hooks than their debut, he salutes Warpaint for infusing ambient music with unexpected harmonies and"shimmy."You might have to dig deep to find the groove, says Greg, but if you invest the time, Warpaint is a surefire Buy It.
Go to episode 426
Pocket Symphony available on iTunes
Air Pocket Symphony
The French electronic duo Air gets the next review. Jean-Benoît Dunckel and Nicolas Godin got notice stateside with albums like Moon Safari and appearances on the Virgin Suicides soundtrack. Now they are back with their fourth album, Pocket Symphony, which was produced by Nigel Godrich. Jarvis Cocker of Pulp also makes an appearance. Greg thinks this release is more challenging than previous Air albums. He thinks the duo owes a great deal to Phillip Glass, but wishes they had introduced more of their light, pop touches. For Greg, the men of Air are better as producers than as frontmen. He gives it a Trash It. Jim calls Greg's analysis"cracked,"and thinks the combination of ambient and pop is just perfect. He gives it a Buy It.
Go to episode 68
news
Music News
It's been a rough week for digital music. First Radiohead frontman Thom Yorke and producer Nigel Godrich openly criticize Spotify and boot Atoms for Peace songs from the streaming service. The, the Musicians' Union in the U.K. threaten a boycott if Spotify doesn't raise its royalty rates. And now Aimee Mann is suing MediaNet, which provides millions of songs to dozens of music services. She's seeking damages for "willful copyright infringement."
Sure, we could imagine Bono going for an "EGOT," but "Commander"? The Irish rocker was recently awarded the country's highest cultural honor: Commander of Arts and Letters in recognition of his contributions to the arts and to charity. Rapper Nas was also given an unusual honor. Harvard University has established the Nasir Jones Hip-Hop Fellowship as part of its Hip-Hop Archive and W.E.B. Du Bois Institute.
Since its launch in 2008, Record Store Day has become something music fans eagerly anticipate. And now they'll also have…wait for it…Cassette Store Day! True, there aren't many stores that solely sell cassettes, but on September 7, a number of bands will release special cassettes and artists like The Flaming Lips, Deerhunter and At the Drive-In will reissue albums on cassettes. So breakout your Walkman and get ready.
Go to episode 400