Results for Nick Zinner
reviews
Show Your Bones available on iTunes
Yeah Yeah Yeahs Show Your Bones
Next up is Yeah Yeah Yeahs. This Brooklyn trio has released Show Your Bones, the highly anticipated follow-up to their debut, Fever to Tell. That successful album produced a hit single, "Maps," and made the band one of the poster children for the new-garage (or new-new wave) scene in New York City. Jim is always skeptical of this scene and of hype in general, but really liked Show Your Bones. He's not sure what lead singer Karen O is singing about, but loves her energy, which channels a combination of Siouxsie Sioux and Chrissie Hynde. Guitar wizard Nick Zinner is also back in top form. Therefore it's a Buy It for Jim. Greg, however, can only give this disc, which was produced by hip hop producer Squeak-E-Clean, a Burn It rating. He thinks there are a number of great tracks, but the songwriting just isn't there.
Go to episode 20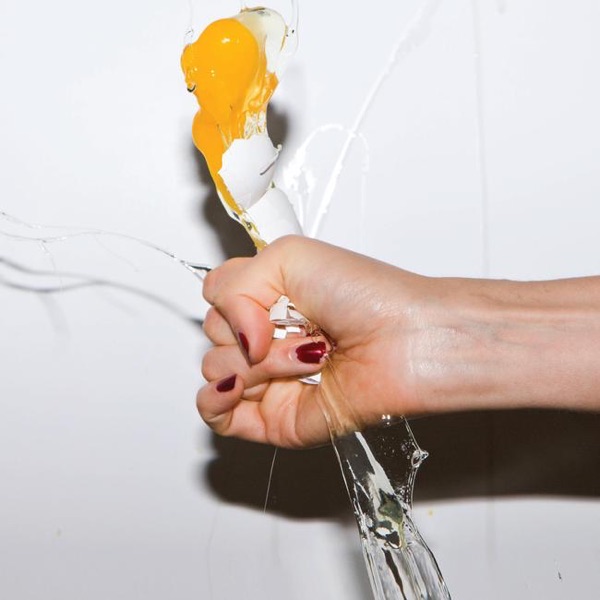 It's Blitz! available on iTunes
Yeah Yeah Yeahs It's Blitz!
It was only eight years ago that the Yeah Yeah Yeahs appeared at SXSW. Now, they have their third record out called It's Blitz! Jim and Greg agree that lead singer Karen O is a stage performer like none other. But, she's only 1/3 of the band. Drummer Brian Chase and guitarist Nick Zinner also have a major impact on the band's sound. So, as Jim points out, it's remarkable that they'd want to"mess"with the two other important elements. Chase's drumming is less frenetic, and Zinner has added synths to his repertoire. Jim thinks the change is not only courageous, but successful and gives It's Blitz! a Buy It rating. Greg not only hears a shift in sound, but a new sense of introspection. He is reminded of the band's emotional 2003 single "Maps." Greg also gives the Yeah Yeah Yeahs a Buy It.
Go to episode 174