Results for Nelly Furtado
reviews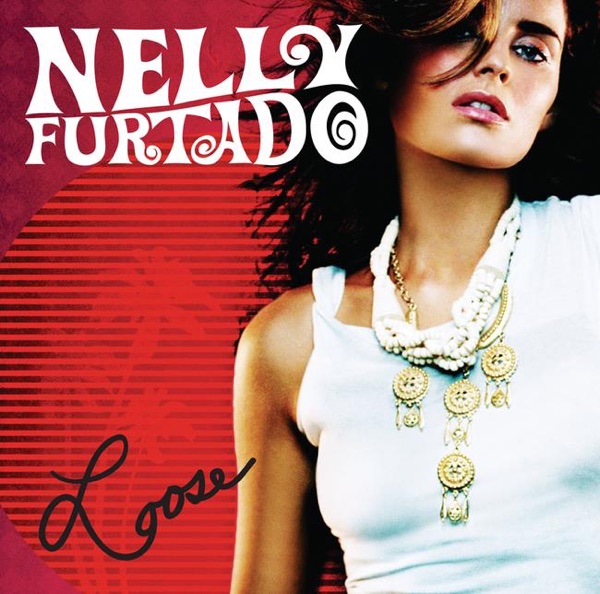 Loose available on iTunes
Nelly Furtado Loose
Up for review this week is Loose, the third album from singer Nelly Furtado. She had breakout success with her 2000 record Whoa, Nelly!, featuring the hit single, "I'm Like a Bird." But she had less luck with her second album, Folklore, so on this go-around, Furtado sought out acclaimed producer Timbaland. Our critics disagree about the results. Jim finds her newly sexed-out image manufactured and unoriginal. He misses her more adventurous approach to music that incorporated pop with worldbeat and folk. Basically, Jim finds Nelly to be a"skanky ho."That said, he does appreciate the Latin songs on Loose, and her ballad with Coldplay's Chris Martin. For Greg, these are the worst songs on the album. He prefers the irresistible dance numbers "Promiscuous" and "Maneater," which are full of Timbaland's signature grooves. Greg questions why Jim is upset by a woman being overtly sexual, and explains that he finds her lyrics flirtatious, playful and ultimately harmless. Both critics give Loose a Burn It — for very different reasons.
Go to episode 30
Shock Value available on iTunes
Timbaland Shock Value
Superstar producer Timbaland also has a new solo album called Timbaland Presents: Shock Value. Timbaland, otherwise known as Tim Mosley, has produced massive hits for pop and hip hop stars like Jay-Z, Missy Elliott, Nelly Furtado and Justin Timberlake. But, in addition to having a knack for making commercially successful tunes, Timbaland is also one of the most inventive, innovative and avant-garde producers of all time. This fact makes it all the more difficult for Jim and Greg to give their ratings of this album. Jim thinks the first half of the album is worth checking out for some solid production. But, he wishes Timbaland hadn't been so base and clichéd in his lyrics. He also questions the creativity involved in the album's all-star collaborations. He gives Shock Value a Burn It. Greg can't even be that kind. He is completely disappointed by this album and is forced to give it a Trash It rating.
Go to episode 71
lists
Greg's Mixtape: A Curse I Cannot Lift
Lindsey Buckingham, "I Am Waiting." A cover of a relatively obscure Rolling Stones track from "Aftermath" sets the mood of sunrise expectation and apprehension."I am waiting … waiting for someone to come out of somewhere."
Midlake, "Roscoe." An echo from Lindsey Buckingham's past? The sound is mid-'70s Fleetwood Mac: dusky folk-rock. I can imagine Christine McVie doing a perfect cover of this song. The song is set in 1891, like a dream about a more innocent time.
The Decemberists, "The Crane Wife 3." Still in the past, still dreaming, but the innocence turns to despair.
Dirty on Purpose, "Car No-Drive." Wake up. Morning rush hour. This song sounds like it's pouring from the windows of a passing subway train. We're going somewhere…
Rhymefest, "Bullet." To Iraq. Turn on the TV, and we see young recruits wondering how they ended up in a desert in the Middle East fighting a war they don't understand.
Serena-Maneesh, "Drain Cosmetics." A sandstorm of guitars.
Secret Machines, "Lightning Blue Eyes." Then tunneling out, and into the sunlight where "I felt awake, I was way out."
Parts and Labor, "A Great Divide." A call to arms, a dividing line in the mix, day becomes night.
TV on the Radio, "Wolf Like Me." Silhouettes dash against the moon —"Got a curse I cannot lift."
The Roots, "In the Music." A sinister night vibe, as low-riders slink through skyscraper canyons.
Nelly Furtado, "Maneater." Where all sorts of nightcrawlers roam …
Justin Timberlake, "What Goes Around/Comes Around." And a reckoning goes down — "I can't believe it's ending this way."
Van Hunt, "If I Take You Home." The night winds down, uneasy partners match up…
Love is All, "Make Out Fall Out Make Up." The hangover aftermath —"I think I'll spend all day in bed."
Gnarls Barkley, "Gone Daddy Gone." "Love is gone away."
John Legend, "Show Me." A morning prayer for guidance.
Beyoncé, "Irreplaceable." And she's ready to move on, a new day begins…
Go to episode 56
news
Music News
Earlier this week the music label EMI agreed to drop Digital Rights Management (DRM) restrictions from its digital music files. In addition, the files will be of a higher quality than those available now. Essentially this means that consumers who purchase EMI tracks from bands like The Arctic Monkeys, Beyoncé, and Nelly Furtado can play them on any player, regardless of where they purchased it. But, there is a catch: these digital songs will be almost 30% more expensive.
EMI's announcement seems to be a response to a plea that Apple head Steve Jobs made earlier this year for all record companies to remove DRM from their digital music. And while these songs will be available for purchase and download from all online retailers, it's interesting to note how much Jobs is thrusting himself into the music industry. In fact, he was posed right next to EMI chief Eric Nicoli for this announcement.
Go to episode 71
Music News
It's the dirty little secret of the music industry. If you've got the loot, Mariah Carey, Nelly Furtado and Usher, among others, can perform at your wedding, birthday party or bar mitzvah. And these big stars don't appear to be too selective about their gigs – a fact that has caused some controversy recently. The aforementioned pop singers performed at private parties for members of Muammar Gaddafi's family. Now they are expressing regret, and in some instances, promising to donate their fees to charity. Usher, for one, has claimed ignorance, but Jim and Greg think these high powered artists can afford to pay a little more attention to their schedules.
Phil Collins has sold about 100 million albums – and to him that seems like a good place to stop. The Genesis drummer recently announced his retirement and was then hit with a number of unkind rumors about the impetus for this decision. He set the record straight on his website, explaining that he wants to spend more time with his children. Jim and Greg think this is a noble way to bow out – assuming he doesn't launch an expensive comeback tour in a few years.
Go to episode 276