Results for My December
reviews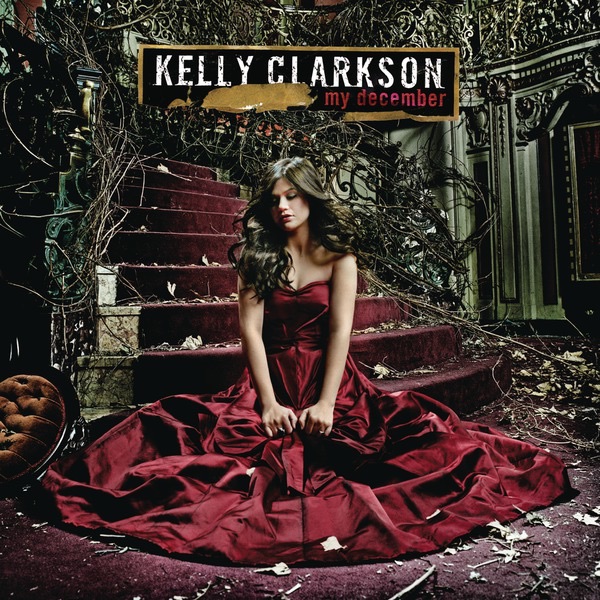 My December available on iTunes
Kelly Clarkson My December
On June 14, Live Nation, or the concert promoters formerly known as Clear Channel canceled American Idol winner Kelly Clarkson's first nationwide arena tour due to"lackluster ticket sales."This event, combined with the firing of her manager and the anticipation of the release of her third album My December has made for a dramatic couple of weeks for the singer. Clive Davis, the music mogul responsible for signing a ton of hit acts ranging from Whitney Houston to Barry Manilow to the Notorious B.I.G., has been overseeing the careers of Clarkson and all the Idol products thus far. But, much to the chagrin of Davis and her label RCA, Clarkson took My December as an opportunity to do her own songwriting and drift away from the guaranteed success of hit-makers like "Since You've Been Gone" scribe Max Martin. Jim and Greg commentate ringside for the blow by blow between America's first pop princess and the pop recording legend. Listening to the album, Greg cannot understand the controversy surrounding the album's pop potential, finding it reminiscent of a post-Dave Coulier Alanis Morrisette. Jim, on the other hand, thanks Clive Davis for trying to spare us the torment of this record. He thinks Clarkson is"at the level of a sub-par Midwestern bar band."Greg gives it a Burn It, and Jim gives it a triple Trash It.
Go to episode 82
news
Music News
First up in the news Jim and Greg discuss Joni Mitchell's decision to team up with Starbucks. Her first album in almost 10 years will be released on the coffee chain's Hear Music label. Jim and Greg imagine that the singer/songwriter must have been impressed with the success of Paul McCartney's recent Starbucks-released album Memory Almost Full, especially considering her notorious distaste of the music industry. One group they are surprised to hear has joined the coffee family is Sonic Youth. The alt-rockers will release a compilation on Hear Music next year.
Jim and Greg update some stories they've discussed on current shows. The first concerns pop star Kelly Clarkson. When her album My December was released a few weeks ago, our hosts talked about Clarkson's high-profile feud with BMG chairman Clive Davis. The singer appeared to be taking a tough-girl stance and defended her artistic integrity, but now she's trying to lay it all to rest. Check out her retraction.
Another topic Jim and Greg covered on the show is the scrutiny hip hop lyrics have been facing post-Imus. A recent victim is Chicago rapper Twista. McDonalds decided to pull the speed rapper from its Live Trek tour because of his"controversial lyrics."Twista's response is that he's been making the same kind of rhymes for years, but no one cared until Don Imus said something negative about black women. He also added that he usually cleans up lyrics for kid-friendly performances.
While the gossip pages are filled with celebrities who aren't forced to pay for their crimes, singer Ron Isley is no such lucky star. He is slated to begin his five-year prison sentence for tax evasion next week, but Def Jam is hoping that Isley fans can convince the government otherwise. They sent out a petition imploring people to"call, fax or email the White House immediately to help the 64-year old cancer sufferer."If you'd like to join in the effort you can call the President at (202) 456-1414, email him at president@whitehouse.gov, or contact the Congressional Black Caucus.
Last week Eric Clapton held the Crossroads Guitar Festival in Bridgeview, IL, and Greg was there to see the action. He recounts how historic it was to see Steve Winwood and Eric Clapton play together 38 years after Blind Faith disbanded. Greg's other highlights were witnessing B.B. King give what might be his final performance and hearing Jeff Beck do a beautiful rendition of The Beatles' "Day in the Life." Check out Greg's entire recap here.
Go to episode 88