Results for My Beautiful Dark Twisted Fantasy
reviews
My Beautiful Dark Twisted Fantasy available on iTunes
Kanye West My Beautiful Dark Twisted Fantasy
Kanye West knows how to get into the headlines. He's bumped heads with everyone from Matt Lauer to Taylor Swift to President Bush. But, it's important not to forget: he also knows how to make music. Jim says, OK he's a jerk…John Lennon could also have been a jerk. But what Kanye West achieves on My Beautiful Dark Twisted Fantasy is nothing short of amazing. He combines Iron Maiden with King Crimson; robotic humming and what Greg calls "classical opulence." Greg compares West to ambitious artists like Brian Wilson and Marvin Gaye, but notes that what separates him is his inability to censor himself. That gives his music both bravado and vulnerability. Both Jim and Greg give My Beautiful Dark Twisted Fantasy an enthusiastic double Buy It.
Go to episode 260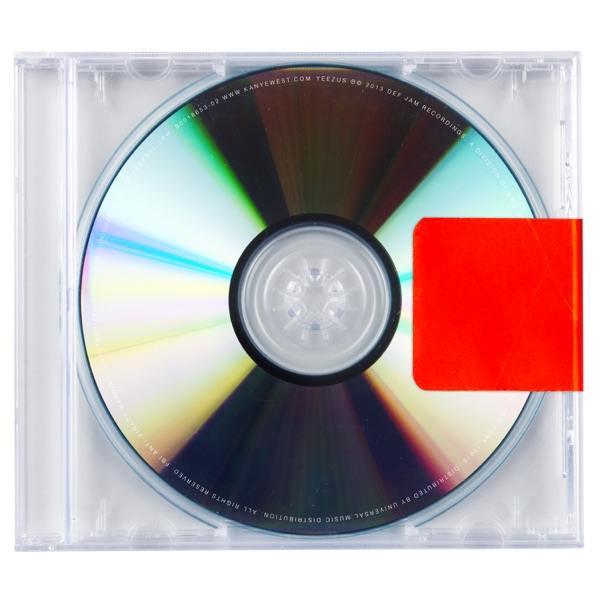 Yeezus available on iTunes
Kanye West Yeezus
For the past decade, Kanye West has been the dominant force in hip-hop - maybe even all of pop, Jim says. And this week he came out with album no. six, Yeezus. West's last solo record, 2010's My Beautiful Dark Twisted Fantasy, featured rich, radio-friendly production. On Yeezus, West has scaled back the lushness, if not the egomania. Greg says he hears everything from Chicago drill music to industrial influences on this"brutally minimalist"record. Forget the radio audience - Yeezus is about Kanye and his anger. Thematically, that means lots of songs about freedom and control, Greg says, and West's perception that, for all his sucgicess, he is still being denied a place at the"big boy table"where his fellow business and media moguls sit. Potent stuff, but West's downfall, both Jim and Greg agree, is the sloppily racist and misogynistic lyrics he relies. On the basis of the music alone, Jim says, Yeezus is a Buy it, but the lyrics are trash. Yeezus gets a double Try It.
Go to episode 395
Kanye West Jesus Is King
Kanye West is back with the highly anticipated album, Jesus Is King. According to Greg, lately Kanye has been making more headlines for his proclamations than his music. This album has been the subject of scrutiny, however, because it marks a stylistic turn. A gospel and hip hop hybrid, Greg notes that Kanye is "very earnest in his use of the gospel signifiers on this record, the gospel choirs, the churchy keyboard chords." Even contemporary gospel legend Fred Hammond features on the track "Hands On." Jim agrees that the gospel production and even messaging in this album seems to be coming from an authentic place. They both are quick to acknowledge that Kanye has a long history of folding gospel sensibilities into his music (particularly on tracks like "Jesus Walks" and "Ultralight Beam.") Though both Jim and Greg acknowledge that"only Kanye"could come up with the idea to merge The Clipse and Kenny G on the same track "(Use This Gospel)," Greg laments that the album seems unfinished and asks "where is the work of art like My Beautiful Dark Twisted Fantasy?" Jim suggests that Kanye, like John Lennon in his early Plastic Ono Band period, "not thinking about Beatles perfection… letting it blurt." Ultimately, Jim thinks that this album is the best Kanye has given us in some time, while Greg thinks that though Kanye is on the"Road To Damascus,"(an allusion to the prophet Paul's religious conversion on the Road To Damascus) "… he hasn't gotten there yet."
Go to episode 727
lists
The Best Albums of 2010
It's the moment all music fans wait for…the end of the year best-of list!
Go to episode 263
featured songs