Results for Mutt Lange
reviews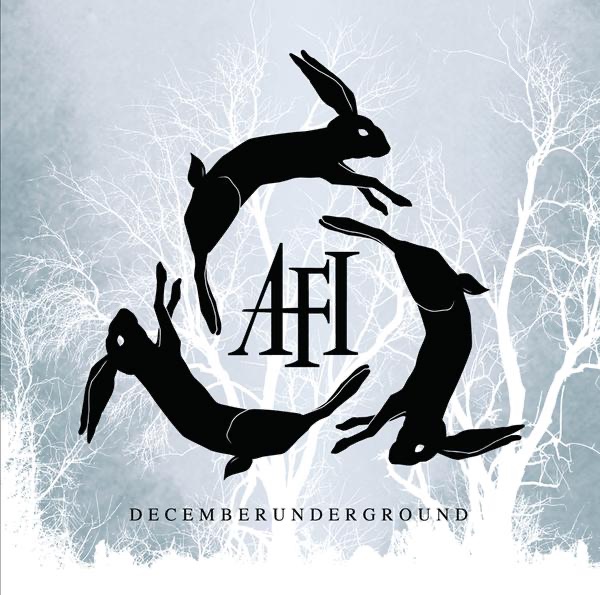 Decemberunderground available on iTunes
AFI Decemberunderground
While they may be experiencing a ticket sales slump, the Dixie Chicks continue to sell albums. This week, however, they were bumped from the top Billboard slot by pop-punk phenoms AFI. The band's seventh album, Decemberunderground, debuted at number one, cementing their status as more than cult-like. AFI, however, would not shy away from matters of the cult. Much of their appeal stems from their depressed, goth, sun-hating, eyeliner-loving image. Angst-ridden teenagers are obsessing over the group as they have done before with bands like The Cure. But this time around is different, Jim explains. To him, the band members are goth posers and represent the popular guy rather than the tragic poet. Greg adds that even their sound is mainstream. He likens the big, slick production values to that of Mutt Lange and his '80s hair bands. Therefore, both hosts give Decemberunderground a Trash It.
Go to episode 29
Born This Way available on iTunes
Lady Gaga Born This Way
There's a new hit pop album with Euro-pop dance beats and controversial lyrics designed to tweak the Catholic Church. Sound familiar? No, it's not Madonna, but Lady Gaga and her new album Born This Way. She might be the biggest star in the world right now, but she still has some surprises in her–including a fondness for '80s hair metal bombast. Jim was disappointed to hear Clarence Clemons on sax and Mutt Lange on production. He was further disappointed to hear the amount of over-singing. Jim wanted to love Born This Way, but it's a Trash It. Greg agrees that the record is totally overblown. It's like Gaga on steroids, and unfortunately, never lets up. A few standout tracks will work pounding in a stadium or club, but as an album, he'd just say Burn It.
Go to episode 287