Results for Muse
reviews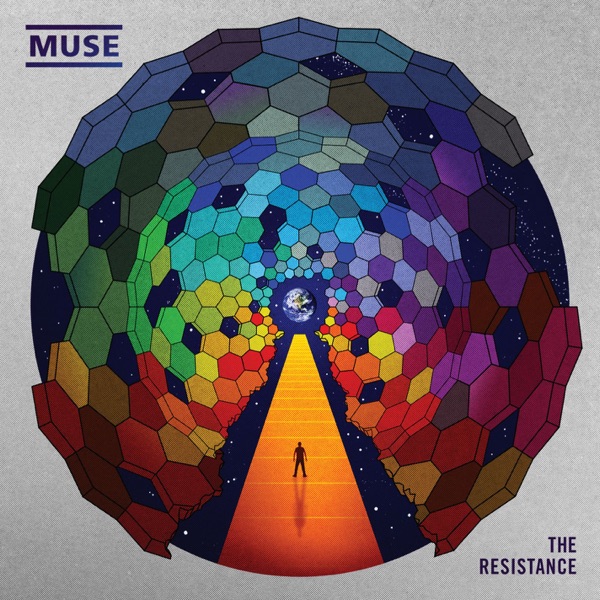 The Resistance available on iTunes
Muse The Resistance
For a while, it seemed like chart-topping U.K. band Muse was a purely British phenomenon. They sold over 5 million copies of their last two records and sold out back-to-back shows at Wembley Stadium. But now their new album The Resistance has debuted at #3 in the States. Musically, Jim and Greg certainly understand the appeal. The arrangements are ambitious and the songs are full of melody. But it's with the lyrics that Muse loses the plot. Jim and Greg both wish lead singer Matthew Bellamy had more of a sense of humor. He tries to channel Freddie Mercury, but forgets that Mercury never took himself too seriously. Both hosts give The Resistance a Trash It.
Go to episode 202
news
Music News
With the release of Nielsen's SoundScan year-end sales figures for 2013, Robin Thicke's Blurred Lines has officially been crowned the top-selling single of the year with 6.5 million units. Hot on Thicke's heels were Macklemore & Ryan Lewis' Thrift Shop and Imagine Dragons' Radioactive with 6.15 million and 5.5 million respectively. Turning to albums, Justin Timberlake claimed the top spot with 2.43 million copies of The 20/20 Experience sold. Though, Jim and Greg note that the album's numbers happen to be the lowest sales for a #1 record in Nielsen history.
The report also revealed other interesting trends in the music industry. Vinyl record enthusiasts continued to show the love for LPs in 2013 with sales up 33% over the year before. People loved streaming their music, as well, but digital sales were down 6%. This has Jim and Greg wondering: is the stream going to kill the download?
Speaking of death and downloads… Last week, Jim and Greg reported the loss of pioneering country rocker Phil Everly. Apparently they weren't the only ones mourning. In the week after Phil's passing, fans downloaded 18,000 Everly Brothers songs, a whopping 696% increase from the previous week. Dying, it turns out, can be a great career move.
Coachella Music Festival has released its full 2014 lineup. In addition to top headliners Arcade Fire, Muse, and OutKast (who are reuniting for the first time since 2007), the desert super-show will feature Girl Talk, Lana Del Rey, Motörhead, Lorde, plus two bonus reunions: The Replacements and Neutral Milk Hotel.
In other live music news, the NFL has beefed up its plans for the Super Bowl XLVIII halftime show. Just in case main act Bruno Mars wasn't enough to satisfy America's burning need for overhyped pop spectacle, the Red Hot Chili Peppers will be joining him onstage. What a combination, Greg laments.
If the Nielsen numbers were any sign, streaming music is here to stay. And now another big player is hoping to break into that (already crowded) market: Beats Music. Spearheaded by Dr. Dre, Trent Reznor, and record exec Jimmy Iovine, the new streaming service aims to offer a more curated listening experience than its competitors. Rather than using algorithms to help users find music, Beats will rely on experts from Pitchfork, Rolling Stone—and your esteemed Sound Opinions hosts! But Jim and Greg wanted to know how the service compensates artists and labels, something for which Spotify and Pandora have taken flak. CEO Ian Rogers explains that because Beats Music won't be available for free, the company will pay extra for each song streamed. With the majority of every subscription fee going toward giving rights holders their fair share, Rogers says that what's good for Beats Music is good for the industry.
Go to episode 425
Music News
We might say"if it ain't broke, don't fix it."But we don't work for Apple. Sources within the company say iTunes, the world's biggest music store, is scheduled for an overhaul by the end of the year. Among the proposed changes are streamlining the process for syncing content across Apple devices and making it easier to share tracks with friends. Chalk it up to Apple's"never stop improving"spirit, or the need to compete with Spotify.
Nothing says"Olympic spirit"like overwrought strings, a male chorus, and lyrics like"Life's a race / and I'm gonna win."At least Muse lead singer Matthew Bellamy seems to think so. The band's new single "Survival" was recently selected as the official track for the London Olympic games, a decision Greg calls outrageous given the breadth of talent that city has to offer. Almost any song, he says, would have been an improvement.
To the list of things you associate with Weezer and Dinosaur Jr.(teen angst, alienation, etc.) add Caribbean beaches and drinks in coconuts. The bands recently headlined the Weezer Cruise on the Carnival Destiny, and they aren't the only rockers taking to the seas this season. Rock cruises, Billboard editor Joe Levy points out in a New York Times article, have become a profitable and growing corner of the cruise and music industries. Once the domain of legacy acts like Frankie Avalon (his"Malt Shop Memories"cruise is still going strong) rock cruises are now welcoming aboard hipper acts like F'ed Up, The Antlers, and Yuck. Joe talks to Jim and Greg about his experience aboard the Weezer cruise (awkward, yet awesome) and explains what's in it for fans and artists.
Go to episode 345
featured songs