Results for Morning Phase
reviews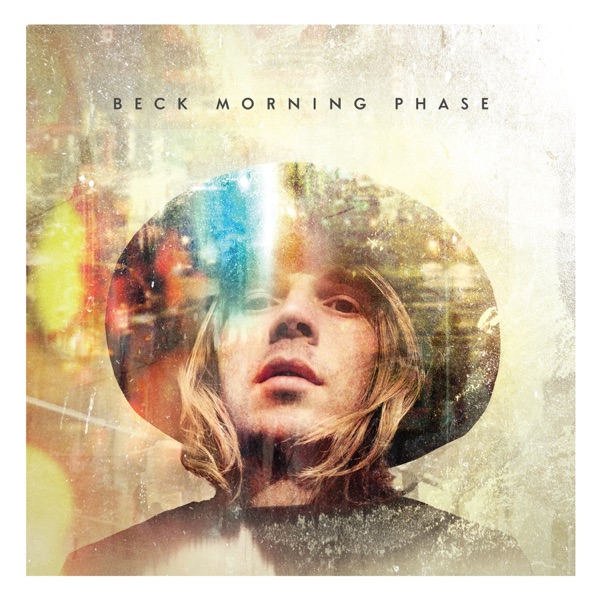 Morning Phase available on iTunes
Beck Morning Phase
It has been nearly 8 years since Beck released a new album, and there have been quite a few life changes in that time. He's married with a child, and has moved from Interscope records to Capitol Records. His new album, Morning Phase, is a contemplative, introspective slow-moving record, akin to his 2003 record Sea Change. Beck also makes this record a family affair by having his father, David Campbell, arranging many of the string sections on the record. Greg didn't enjoy the album initially, but grew to appreciate it by listening with headphones at night. He gives it an enthusiastic Buy It. Jim, on the other hand, thinks the material is slightly lacking substance lyrically and wishes Beck had more to say. Still, the music arrangements are beautiful, and so he gives Morning Phase a Try It.
Go to episode 430
Colors available on iTunes
Beck Colors
Beck won a surprise late career Album of the Year Grammy for his 2014 record Morning Phase. Now, he's back with his 13th album, Colors, co-produced by Adele and Kelly Clarkson collaborator Greg Kurstin. Although Beck constantly reinvented himself in the 1990s, Greg says that here, he's simply recycling his greatest pop moves of the past. Greg acknowledges that he still knows a great hook and continues to mix and match genres. Because it's so cheerful in comparison to the melancholy Morning Phase, Greg finds it difficult to dislike, but it still only merits a Try It. Jim, however, finds it a big improvement over the last record. While Beck isn't reinventing the wheel, he's having fun with pastiches to The Police, Elliott Smith, and more. According to Jim, these songs are as good as any he's ever given us. He says Colors is a great party record and a Buy It.
Go to episode 621
featured songs
Featured Songs
Devo, Jocko Homo, Q: Are We Not Men? A: We Are Devo!, Warner Bros., 1978
Deltron 3030 feat. Joseph Gordon-Levitt, Stardate, Event 2, Deltron Partners/Bulk, 2013
Deltron 3030 feat. Mary Elizabeth Winstead, The Agony, Event 2, Deltron Partners/Bulk, 2013
Handsome Boy Modeling School feat. Del tha Funkee Homosapien, Magnetizing, So… How's Your Girl?, Tommy Boy, 1999
Deltron 3030, Positive Contact, Deltron 3030, 75 Ark, 2008 (0:24)
Deltron 3030 feat. Black Rob, Talent Supercedes, Event 2, Deltron Partners/Bulk, 2013
Deltron 3030, The Return (Live on Sound Opinions), Event 2, Deltron Partners/Bulk, 2013
Deltron 3030 feat. Mary Elizabeth Winstead, Look Across the Sky, Event 2, Deltron Partners/Bulk, 2013
Deltron 3030 feat. Zack de la Rocha, Melding of the Minds, Event 2, Deltron Partners/Bulk, 2013
Deltron 3030 feat. Damon Albarn & Casual, What Is This Loneliness, Event 2, Deltron Partners/Bulk, 2013
Deltron 3030, Nobody Can (Live on Sound Opinions), Event 2, Deltron Partners/Bulk, 2013
Kid Koala, Moon River (Live at Musique Electronique), unreleased, N/A, 2011
Dr. Octagon, Blue Flowers, Dr. Octagonecologyst, Dreamworks/SKG, 1996
Gorillaz, Clint Eastwood, Gorillaz, Virgin, 2001
Deltron 3030, City Rising from the Ashes (Live on Sound Opinions), Event 2, Deltron Partners/Bulk, 2013
Deltron 3030, Mastermind, Deltron 3030, 75 Ark, 2008
Beck, Blue Moon, Morning Phase, Capitol/Virgin EMI, 2014
Beck, Wave, Morning Phase, Capitol/Virgin EMI, 2014
Bobby Parker, Watch Your Step, Watch Your Step (Single), V-Tone, 1961
New Edition, Mr. Telephone Man, New Edition, MCA, 1984
Ivan Kupala, Rosy, Radio Nagra, Soyuz, 2002
Caetano Veloso, Tropicália, Caetano Veloso, Phillips, 1968
Fraser & DeBolt, Them Dance Hall Girls, Fraser & DeBolt With Ian Guenther, Columbia, 1971
Elbow, Grounds For Divorce, Seldom Seen Kid, Polydor, 2008
Go to episode 430
Featured Songs
Kan Wakan, Like I Need You, Moving On, Universal/Verve/Virgin EMI, 2014
Got a Girl, Did We Live Too Fast, Did We Live Too Fast, Bulk Recordings, 2014
Courtney Barnett, Avant Gardner, The Double EP: A Sea of Split Peas, Universal, 2013
The Muffs, Weird Boy Next Door, Whoop Dee Doo, Cherry Red, 2014
Claudettes, Deep Soul for High Society, Infernal Piano Plot… Hatched!, Spanks-a-Lot Records/Yellow Dog Records, 2013
Claudettes, Infernal Piano Plot…Hatched!, Infernal Piano Plot…Hatched!, Spanks-a-Lot Records/ Yellow Do Records, 2013
Big Freedia, Dangerous, Just Be Free, Queen Diva Music, 2014
Sylvan Esso, Coffee, Sylvan Esso, Dine Alone Music, 2014
Tweens, Be Mean, Tweens, Frenchkiss Records, 2014
Rustie, Raptor, Green Language, Warp, 2014
Brian Eno/Karl Hyde, Return, High Life, Warp, 2014
Underworld, Born Slippy, Rush Hour Vol. 3, Universal Distribution, 1995
Brian Eno/Karl Hyde, Lilac, High Life, Warp, 2014
First Aid Kit, Waitress Song, Stay Gold, Columbia/Sony Music, 2014
First Aid Kit, Cedar Lane, Stay Gold, Columbia/Sony Music, 2014
First Aid Kit, Emmylou, The Lion's Roar, Wichita, 2012
FKA Twigs, Two Weeks, LP1, Young Turks, 2014
Kevin Lyttle, Call Me, Kevin Lyttle, Atlantic, 2004
Beck, Heart is a Drum, Morning Phase, Virgin EMI, 2014
Prince, Darling Nikki, Purple Rain, Warner Bros., 1984
Prince,"Let's Go Crazy,"Purple Rain, Warner Bros. 1984
Go to episode 450
Featured Songs
Beck, Heart is a Drum, Morning Phase, Capitol, 2014
Hozier and Annie Lennox, Take Me to Church/I Put a Spell on You (Live at the 57th Grammy Awards), N/A, N/A, 2015
Run the Jewels, Blockbuster Night Pt. 1, Run the Jewels 2, Mass Appeal, 2014
Run the Jewels, Early (Live on Sound Opinions), Run the Jewels 2, Mass Appeal, 2014
Run the Jewels, Oh My Darling Don't Cry (Instrumental), Run the Jewels 2, Mass Appeal, 2014
Run the Jewels, All My Life, Run the Jewels 2, Mass Appeal, 2014 LL Cool J,"Cheesy Rat Blues,"Mama Said Knock You Out, Def Jam, 1990
Run the Jewels, Angel Duster (Live on Sound Opinions), Run the Jewels 2, Mass Appeal, 2014
Run the Jewels, Lie, Cheat, Steal (Instrumental), Run the Jewels 2, Mass Appeal, 2014
Father John Misty, I Love You, Honeybear, I Love You, Honeybear, Sub Pop, 2015
Father John Misty, Bored in the USA, Bored in the USA (Single), Sub Pop, 2014
St. Vincent, Cruel, Strange Mercy, 4AD, 2011
Chris Montez, Call Me, Call Me (Single), A&M, 1966
Bob Dylan, I'm a Fool to Want You, Shadows in the Night, Columbia, 2015
Bob Dylan, Restless Farewell, The Times They Are a-Changin', Columbia, 1964
Clarence Carter, Making Love (At the Dark End of the Street), Testifyin', Atlantic, 1969
Olivia Newton-John, I Honestly Love You, Long Live Love, EMI, 1974
Go to episode 481