Results for minimalist
interviews
Scary Lady Sarah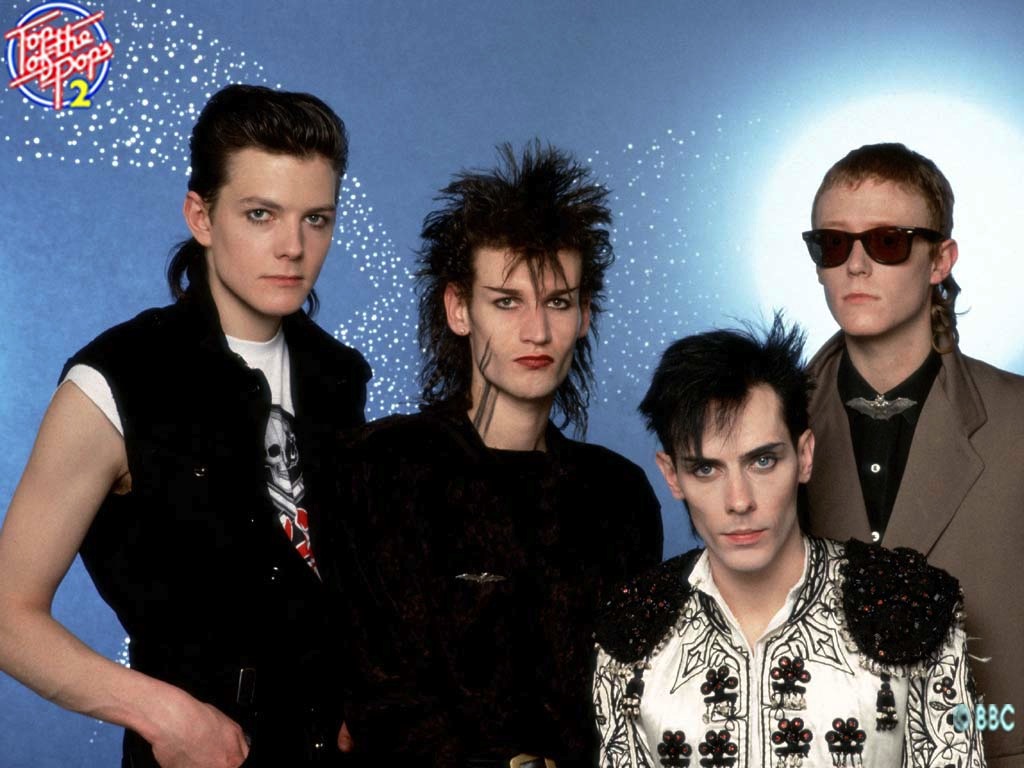 For Jim and Greg, the ultimate Goth progenitors are the band Bauhaus. Named for the German art movement, the group made minimalist, electronic music that focused on dark subjects. Initially, they shied away from the term"Goth,"but with song titles like that of their debut single, "Bela Lugosi's Dead," you can understand why it stuck. Greg saw the group at the Coachella Music Festival in 2005, and vocalist Peter Murphy performed the entire song suspended upside down over the stage like a bat. So, it seems they've warmed up to the Goth moniker.
In order to go deeper into the Goth underground, Jim and Greg invite Scary Lady Sarah to join the show. Our guest has been a mainstay on the goth scene for almost 20 years. She is a DJ and promoter based in Chicago and Berlin, and runs American Goth Productions.
Scary Lady Sarah's goth rock picks:
Thatch Noir, "Cat in a Box"
Miguel and the Living Dead, "Graveyard Love Song"
Faith & The Muse, "Sredni Vashtar"
Pretentious, Moi?, "The Haunting"
Her other current faves include:
Blacklist
Diary of Dreams
Entertainment
Ether Aura
Frank the Baptist
Mephisto Walz
Passion Play
Solemn Novena
Go to episode 47
Protomartyr
In the 1990's, the musical attitude of Detroit was reshaped by artists like Eminem and Jack White. But now the Motor City's mood has changed even more, and the minimalist post-punk sounds of Protomartyr are at the fore. The four-piece made a big impact on Greg back at this year's SXSW in Austin, TX with an almost contradictory mix of urgency and restraint, courtesy of guitarist Greg Ahee's stripped down playing and vocalist Joe Casey's sometimes callous, sometimes cool vocals. The band is rounded out by bassist Scott Davidson and drummer Alex Leonard and Greg welcomes them into the studio for a conversation and performance of songs off their sophomore album, Under Color of Official Right. In addition to their connection to literary icon Elmore Leonard, the band also tells Greg about how they went from a somewhat nonchalant beginnings, to constructing a tightly arranged and thoroughly purposeful album guided by the philosophy of doing more with less.
Go to episode 470
reviews
Ga Ga Ga Ga Ga available on iTunes
Spoon Ga Ga Ga Ga Ga
The final album up for review is Ga Ga Ga Ga Ga from Spoon. That's right: five Ga's. The title gives us a tip to the band's attitude. As Greg notes, it seems like they're"intentionally screwing with us."Taking a cue from Wire and The Talking Heads, Spoon has always specialized in a minimalist sound that is heavy on the rhythms and keyboards, and easy on the frills. That sound continues on Ga Ga Ga Ga Ga, but Jim was pleasantly surprised to hear the band striking out by including a Stax/Motown sound. He's really excited about this album and gives it an enthusiastic Buy It. Greg agrees, adding that it's how the band uses different elements that makes the sound so special. Nothing lingers for too long, and nothing lacks that all important groove. He also gives Ga Ga Ga Ga Ga a Buy It.
Go to episode 84
I See You available on iTunes
The xx I See You
When The xx were guests on the shows in 2010, Jim & Greg had no idea the British trio's blend of modern soul with minimalist '80s alternative sounds would prove so influential. Greg says that the band has subtly expanded its sound on its third album I See You, but hasnn't taken any big musical leaps. Because he feels the group hasn't quite got there yet, Greg gives the album a Try It. Jim, however, loves the contrast between the album's celebratory sounds and its hints of darkness under the surface. Jim says The xx have grown and are pointing toward something exciting, proving they're a career band. For him, I See You is a Buy It.
Go to episode 582